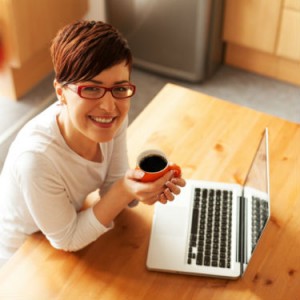 If you think you might be interested in earning your University of Wisconsin degree or certificate through a self-paced and personalized Flexible Option program, this section is for you. Read on to learn more about:
Plus, see what real students have to say about their Flexible Option experiences:
If you have any questions or would like help getting started, please call or email us at the contact information below.
FIND OUT IF FLEX IS RIGHT FOR YOU
Call a friendly enrollment adviser to find out more about the UW Flexible Option. If you would like to assess your readiness for this self-paced, online education option, we invite you to take the Flex Fit self-evaluation. This free online assessment will help you and an adviser determine whether Flex is a good fit for your lifestyle, education needs, and goals. Once you have completed your evaluation, call us to discuss your results and next steps. Get started today!
1-877-895-3276
Monday–Thursday, 8 a.m. to 7:30 p.m. CT; Friday, 8 a.m. to 4:30 p.m.; first Saturday of the month, 9 a.m. to noon.
Other ways to contact us:
Email: flex@uwex.edu
Fax: 608-262-4096
Flexible Option Enrollment Team
UW-Extension–Continuing Education, Outreach & E-Learning
5602 Research Park Blvd., Suite 303
Madison, WI 53719