ONLINE BUSINESS AND TECHNICAL COMMUNICATIONS CERTIFICATE
Now available in the UW Flexible Option format, the Business and Technical Communications Certificate offered through the UW-Milwaukee College of Letters & Science provides a curriculum that will enable students to develop exceptionally strong writing and communication skills. In today's uncertain economy, it is more important than ever for workers to be multi-skilled and flexible in their professional areas. The Business and Technical Communications Certificate combines an innovative approach with practical skills in writing, research, communication, and technologies that will enable students to improve their skills for working in a broad range of contexts.
AREAS OF STUDY
Students will develop competencies in communication that are critical to a wide range of contemporary jobs and organizations:
Business and technical communication
Strategic writing skills
Organizational leadership skills
Information design
Project management
COMPETENCY SETS
ENGLISH 206X—INTRO TO BUSINESS AND TECHNICAL COMMUNICATION
Assess and address rhetorical situations
Research and assess audience, purpose, and context, using local, organizational, national, cross-cultural, and global perspectives
Select appropriate communication channels and media
Select appropriate logical and rhetorical strategies (e.g., arguments of fact, policy, worth, expediency)
Write clearly for audience, purpose, and context
Write with effective style, demonstrating knowledge of plain, passive, and persuasive approaches and good use of tone, word choice, vocabulary, and level of information
Maintain mechanical and grammatical correctness
Demonstrate ability to write effectively for international audiences, ESL audiences, and translation
Demonstrate effective self-presentation skills
Understand the role, possibilities and norms of speech, including examples of digital orality (e.g., IM, SMS, social media) in public face to face and online interactions
Able to take an ethically defensible, dialogic stance
Able to deliver an effective presentation online and F2F
Master professional and technical genres
Demonstrate understanding of genres (e.g., letters, memos, social media posts, technical descriptions, instructions, proposals, multiple kinds of reports), including rhetorical purpose, common traits, and organization
Format and effectively structure documents using appropriate professional tools
Conduct effective research and make effective and ethical use of sources and documentation (APA, MLA, etc.)
ENGLISH 435X—ADVANCED BUSINESS AND TECHNICAL COMMUNICATION
Master all phases of document life cycles
Self-reflectively manage drafting and revising
Conduct and manage multiple levels and types of editing
Manage documents, including cycling, tagging, storing, and retrieving
Demonstrate skill in researching business cases
Define research subjects and formulate questions/hypotheses
Develop research methodology and triangulate data collection
Evaluate, synthesize, and compile information from multiple text and online sources
Master document testing
Define metrics that will indicate the success of documents
Design and conduct evaluations that will test documents against those metrics
Synthesize, analyze, present, and implement test results
Demonstrate advanced writing and presenting skills
Articulate and apply knowledge and importance of copyright, trademarks, patents, privacy, and proprietary information
Employ rhetorical strategies for effective visual and document design
Reflect on and justify composing processes and rhetorical decisions
ENGLISH 428X—STRATEGIC WRITING FOR ORGANIZATIONS
Understanding crisis communication
Demonstrate understanding of systems perspective on communication
Analyze crisis situations in terms of pre-crisis, crisis event and post-crisis
Evaluate responses to crisis situations, by organizations and individuals
Apply theories of strategic communication planning
Identify and explain theories of strategic communication
Analyze possible applications of relevant communication theories
Compare and contrast various communication theories for their usefulness in message development
Manage stakeholders and organizational issues
Understanding stakeholder groups relative to specific organizations and issues
Analyze relationship between specific crises and stakeholders
Create responses to specific crises relative to relevant and appropriate stakeholders (for organizations, issues and individuals)
Develop communications plans for organizations
Identify the components of an organizational communication plan
Analyze and evaluate examples of organizational communication plans
Creating functional organizational communication plans for organizations
ENGLISH 439X—INFORMATION DESIGN
Analyze and critique information designs
Analyze design situations, relying on research from rhetoric, cognitive psychology, and graphic design
Employ framework of principles (such as Williams's contrast, repetition, alignment, and proximity) to evaluate paper and electronic designs
Use common design terminology related to layout, typography, information architecture, and graphic elements
Design effective graphics, tables, and other visuals
Identify and appropriately utilize tools and methods for design and publishing
Plan and implement usable design solutions to information problems
Test and evaluate design effectiveness
Design effective interfaces and documents
Identify and use appropriate tools and methods for design and publishing
Research and develop solutions for design problem
Design layouts, typography, and graphic elements needed for implementation
Design effective information architectures
Identify and use appropriate tools and methods for design and publishing
Research and develop solution for structure/architectural problem
Design layout, architecture, metadata, and other elements required for implementation
ENGLISH 429X—TECHNICAL COMMUNICATIONS AND ORGANIZATIONAL LEADERSHIP
Analyze group processes from the perspective of a member and a leader
Assess a given situation and determine appropriate leadership strategies, taking into consideration the charge and the modality (ex. FTF, Skype, e-mail)
Understand the functions of different group member roles and how they enhance group process
Justify choices about role-taking and communication strategies in the group setting
Demonstrate understanding of specific audiences and message design choices
Apply knowledge of communication norms to a variety of professional situations
Make reasoned decisions about communication choices
Demonstrate knowledge about the importance of communicating appropriately, effectively, and ethically
Describe effective and efficient collaboration relative to writing projects
Effectively and efficiently delegate responsibilities to other group members in a computer-mediated context and face-to-face when assigned a leadership role
Manage others in the process of revising and editing group work
Effectively use online collaborative tools (e.g., Google Docs)
Explain how conflict resolution strategies apply to the technical communication process
Analyze conflict situations in workplace projects and identify possible management strategies
Identify potential strategies for de-escalating conflict among members of a group working on a project
Analyze how feedback is used in order to respond productively to conflict that arises in task groups
ENGLISH 437X—PROJECT MANAGEMENT
Master project definition and analysis
Define project phases and project manager roles
Identify project audiences, purposes, and goals
Plan for project requirements and constraints
Master project scheduling
Determine tasks and time frames
Delegate work
Create planning charts
Master strategies for project control
Monitor project quality and progress
Manage project risk and change
Resolve project difficulties
Master leadership and team management
Develop skill in project leadership
Learn effective strategies for team management
Monitor team communication and collaboration
DOWNLOAD A FREE UW FLEXIBLE oPTION INFO KIT
Learn more about this competency-based education option and why it's a smart choice for working adults.
Download a free UW flex info kit
Fill out the short form below to receive a UW Flexible Option Information Kit, including an 8-page introduction to this innovative education option and details about the flexible Business and Technical Communications Certificate program (PDF).
WHO SHOULD APPLY?
The UW Flexible Option is especially designed for self-motivated nontraditional students who want their previous schooling, work skills, and prior knowledge to apply toward degrees or certificates. The competency-based and self-paced format of the UW Flexible Option fits the schedules of students who must balance work and family responsibilities with educational goals. Because most UW Flexible Option competencies and assessments are delivered online, students have the opportunity to learn when and where they choose.
This program is ideally suited for:
Individuals who wish to develop strong written communication skills
Students who seek professional training and education to advance their careers
Motivated, disciplined self-starters who can work independently
Anyone who desires the prestige and value of a University of Wisconsin education
Tuition
The UW Flexible Option offers working adults a more affordable way to earn a UW degree or certificate. Instead of paying by course or by credit, UW Flex lets you pay a flat rate for a three-month subscription period. You won't spend valuable time or money sitting through courses you don't need. If you already know the material, you may be able to pass assessments more quickly, and potentially accelerate your time to graduation.
Find out more about tuition for the Business and Technical Communications Certificate by visiting the Tuition & Financial Aid page.
Gainful Employment
The Business & Technical Communications Certificate is subject to gainful employment regulations.  Go to http://flex.wisconsin.edu/BusinessandTechnicalCommunicationsCertificate/Gedt for Gainful Employment Certificate Disclosure Information related to this program.
HOW THE UW FLEXIBLE OPTION WORKS
The UW Flexible Option offers a new way to earn a college degree or certificate, different from both face-to-face classroom instruction and traditional online instruction. As a student in a this program, you will:
Start when you want, at the beginning of any month. Your progress is not limited by a traditional semester or term-based schedule, and you can take breaks in between subscription periods if and when you need to.
Earn credit using existing knowledge. You may draw upon prior learning to complete assessments and make progress toward your degree or certificate. It does not matter where you gained your knowledge—from prior courses, work experience, military training, or other learning experiences. If you know it and can show it, you can use it to earn credit.
Advance at your own pace. Progress toward your degree or certificate is based on assessments of key competencies determined by UW faculty, not seat time in a classroom. Take assessments whenever you are ready. Pass one and move on to the next.
Receive personalized support. A dedicated Academic Success Coach will work with you to create your learning plan and a timeline tailored to fit your goals and knowledge. Your coach will help you prepare for assessments and point you to the learning resources you need to succeed.
Learn skills employers value. By passing assessments of critical competencies, you will prove your mastery of the skills and knowledge that are important to employers.
Best of all, you will graduate with a degree or certificate from a University of Wisconsin institution that is recognized and respected.
Be sure to visit our FAQs page for more information about the Flexible Option format, how it differs from traditional online and face-to-face programs, and how it works.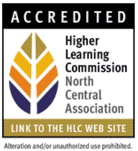 Meet our faculty
For a directory of UW-Milwaukee College of Letters and Science faculty, click here.
Accreditation
University of Wisconsin-Milwaukee is accredited by the Higher Learning Commission of the North Central Association of Colleges & Schools.
About the UWM English department
The competencies and assessments for this certificate were developed by the English department at the University of Wisconsin-Milwaukee (UWM) which offers programs emphasizing outstanding research scholarship and innovative pedagogy in Literature and Cultural Theory; Rhetoric and Composition; Creative Writing; Professional Writing; and Media, Cinema and Digital Studies.
FIND OUT IF UW FLEX IS RIGHT FOR YOU
Contact an enrollment advisor; he or she will assess your unique situation and help you decide if the UW Flexible Option is the right fit for your life. Call or email us today!
Call:  1-877-895-3276
Monday–Thursday, 8 a.m. to 7:30 p.m. CT; Friday, 8 a.m. to 4:30 p.m.; first Saturday of the month, 9 a.m. to noon.
Email: flex@uwex.edu
Other Ways to contact us:
Fax: 608-262-4096
Flexible Option Enrollment Team
UW-Extension–Continuing Education, Outreach & E-Learning
5602 Research Park Blvd., Suite 303
Madison, WI 53719