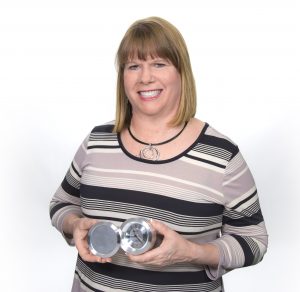 UW Flexible Option programs I support:
Bachelor of Science in Nursing (RN to BSN)
Bachelor of Science in Biomedical Sciences: Diagnostic Imaging
Bachelor of Science in Biomedical Sciences: Health Sciences
I chose to work in Student Services because:
I really enjoy assisting students with their academic degree goals. I relied heavily on my advisor while in graduate school and know what a difference they can make for students.  I enjoy problem-solving and making things less stressful for our busy students as they balance work, life, and school!
If I could pick an actor/actress to play me in a movie about my life it would be:
Amy Schumer because she is hilarious and I can just see her acting out scenes from my life, especially the funny or embarrassing ones!  She also has a dedicated and focused side to her, so I think she'd bring a good balance to portray me and my life. Plus she'd interact perfectly with my friends and side-kicks…in real life!
My proudest accomplishment is:
Finishing my master's degree!  I accomplished this while working full time and raising two young children, so I can really relate to students having to juggle and balance many things to accomplish their degree and career goals.
If I could only eat one meal the rest of my life:
CHOCOLATE! I can eat it for breakfast, lunch, or dinner!
Favorite quote:
"The key is taking responsibility and initiative, deciding what your life is about and prioritizing your life around the most important things." – Stephen Covey