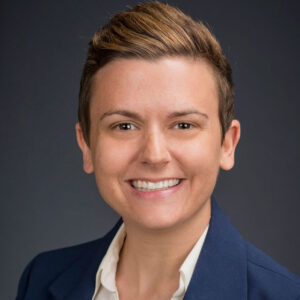 Why I chose a career in student affairs:
During my undergraduate and graduate school journey, I was guided by mentors and peers, which ignited a desire to follow in their footsteps and pursue a career in Student Affairs. Assisting students in actualizing their potential and steering them through the ever-changing world of Higher Education is extremely rewarding. Finding opportunities to advocate on behalf of students has been the most gratifying part of my career thus far.
What I'm looking forward to most about being a Success Coach:
Building relationships with students and learning their stories in order to support them in achieving their unique goals and aspirations. Having the opportunity to engage with and learn from new and returning learners was a primary reason I wanted to become a Success Coach. I am eager to walk alongside these students to help make connections, remove barriers, provide resources, and celebrate their accomplishments.
Experience and Education:
I graduated with a Bachelor of Science in Business Management from Western New England University. While in college, I discovered the field of Student Affairs which led me to pursue a Master of Science in Student Affairs in Higher Education from Colorado State University. I began my Student Affairs career at University of Wisconsin-Madison where I served as a Residence Life Coordinator for five years. Most recently, I served as an Assistant Director of Residence Life at University of Wisconsin-Parkside.
Fun Stuff:
I enjoy spending time with my partner and dog, family in Wisconsin and Massachusetts, and friends. I can often be found on the softball diamond or playing a round of golf during the summer months, watching a Packers Game or rooting for my home team, the Boston Red Sox, travelling, or exploring our beautiful state of Wisconsin.
Favorite Quote:
"Education must not simply teach work – it must teach life." – W. E. B. Du Bois