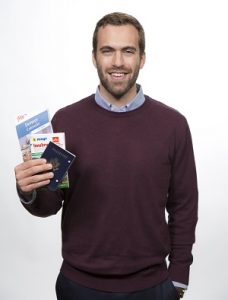 UW Flexible Option program I support:
Bachelor of Science in Nursing (BSN) Degree
Bachelor of Science in Business Administration
I chose to work in student affairs because:
My own education-related journey was made significantly more meaningful by strong advisors who assisted me to navigate the landscape of higher education. I know how vital their presence was for me, and now hope to be a similar resource for those looking to pursue their own academic goals.
My favorite vacation destination is:
The family lake cabin in Northern Minnesota. It has been in the family for more than 50 years, and serves as the vacation "hub" for all my extended family. Many of my childhood summer memories are intertwined with the lake, lawn, and people up north.
My favorite window view is:
Any view through a tent flap! You can take them almost anywhere and the views are always accompanied by smells, sounds, and the promise of an eventful day.
My favorite way to spend a Saturday is:
Waking up early to catch a few European soccer matches, spending some time outdoors with friends, and ideally grilling out somewhere in there.
If I could eat only one meal the rest of my life it would be:
Burritos. In my world you can wrap any meat/vegetable/sauce combination in a tortilla and call it a burrito. Breakfast, lunch, or dinner, I'm set with a burrito.
"Place is security, space is freedom."      — Yi-Fu Tuan