Meet Tami Bahr, Substance Use Disorders Counselor Certificate Faculty Member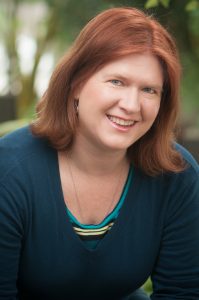 Tami has over 20 years of experience providing both mental health and substance abuse treatment to individuals and families in a variety of settings. She was initially drawn to human services work as a result of experiences she had as a high school exchange student. Tami began working with families experiencing homelessness and recognized that oftentimes mental health and substance use issues also impacted their lives. She pursued her Masters in Social Work through the University of Wisconsin-Madison with an emphasis on Addictions to increase her skill base and more effectively support others.
Tami uses an eclectic approach when working with individuals and families. She blends cognitive behavioral therapy, solution focused, and motivational enhancement therapy to tailor services. She works with individuals experiencing co-occurring symptoms like substance use, self harm, eating disorders, and trauma.
She currently provides individual services to clients at Open Door Center for Change, LLC where all of the therapists work together to support real solutions for individuals and their families.
Tami has continued to pursue ongoing training and education particularly when she finds the need to enhance her skills to assist others. Her work with individuals experiencing trauma related issues highlighted the need for more experiential based therapies. She is trained to provide Equine Assisted Psychotherapy and Equine Assisted Learning using the EAGALA model which effectively integrates a strength based, solution focused perspective allowing participants to uncover their own deeply moving answers. Tami founded Triquestrian, LLC in 2012 to provide an opportunity to the community to experience growth and learning through the power of horses.
Tami also instructs at Edgewood College in the Psychology Department and is the Director of Internships and the Substance Abuse Counseling Concentration. She also lectures for the University of Wisconsin Madison, on Effective Treatment and Assessment of Substance Use Disorders. She is also and active member of the Recovery Coalition of Dane County. She continues to pursue training and shares her knowledge through presentations at various conferences.