Competency-based education (CBE) programs have been all over the news lately, and a number of stories featured the UW Flexible Option. CNN included the program in the article called "Earn discounted course credits."
It's part of a larger piece called "Hacking College," a self-proclaimed "cheat sheet" for a smoother college experience including tips on how to choose the right school, study smarter, and lower the cost of college.
What does it really mean to hack college?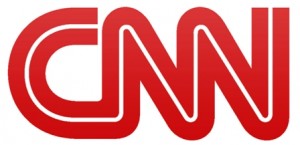 The word has two definitions that could work here according to Dictionary.com: 1) to devise or modify, usually skillfully, and 2) to clear (a road, path, etc.) by cutting away vines, trees, brush, or the like.
These definitions accurately describe how competency-based education programs such as the UW Flexible Option are transforming higher education and helping to remove many of the obstacles that so often prevent aspiring adult learners from obtaining the college education and credentials they desire.
For example, the CNN article notes that college has become "insanely expensive," and programs like the UW Flexible Option offer creative, flexible, and affordable alternatives to traditional college educations. Here's a snippet of "Hacking College":
At the same time, more schools are embracing something called competency-based education, which allows students to advance toward college degrees in less than four years as they demonstrate mastery of subjects. By letting people learn skills at their own pace—regardless of traditional timetables—these flexible programs can save students time and money.
Because the Flexible Option program is not ruled by the standard college semester schedule, it offers adults who may be juggling work and family life outside of school a different sort of experience—one that better fits their busy schedules.
National Public Radio's article "Competency-Based Education: No More Semesters?" by Anya Kamenetz, author of DIY U: Edupunks, Edupreneurs, and the Coming Transformation of Higher Education, also mentions the timesaving benefits of the Flexible Option:
…There are tens of millions of adults in their early 20s through late middle age who need to complete their first degree, earn a second or simply update their skills. Educators say that's exactly whom these competency-based programs will serve best.

The "Flexible Option" at the University of Wisconsin currently offers five competency-based degrees. It's the first public institution to receive permission to offer this kind of program.

"Our target is students who have what we call a 'full-time life,' " says Aaron Brower, who oversees the program. Average age: 37. "This is an opportunity to fit education around their life rather than ask them to fit their life around a standard academic calendar."
For the average adult learner, it's all about practicality and flexibility. Competency-based education offers a way to finish a competency assessment (known in traditional programs as an exam) on a lunch break, study after putting the kids to bed, or apply 15 years of work experience to advance more quickly through a degree.
By emphasizing what students already know and can do, the UW Flexible Option program delivers a high-quality and efficient education at an affordable price. And students can complete the program in a fraction of the time it would take them in a traditional online or on-campus program.
Is competency-based education really a way to "hack" college? Do programs like the Flexible Option signal a new era for higher education? At the very least, competency-based education offers returning adult learners a compelling alternative to semester-based college programs, expanding their access to quality education while enabling them to make the most of their skills and experience.
That's good news for everyone.
Read more
Competency-Based Education: What It Is, How It's Different, and Why It Matters to You
Do the Math: How a Competency-Based Education Can Lower College Tuition
Get a UW Flexible Option Degree Guide
Download an introductory guide (PDF) to the self-paced, competency-based UW Flexible Option programs, including details about costs, admission requirements, and more.
Student stories
How One Ambitious Student Saved $7,500 and Nine Months in His Very First UW Flexible Option Subscription Period
Why One Busy Nurse Chose the UW Flexible Option's RN to BSN Program
A Lifetime as a Computer Wiz, and Soon an Information Science and Technology Degree to Show for It