Overview
Gain analytical skills that help solve business challenges.
Many businesses—in nearly every industry—are sitting on mountains of data, but lack the skilled staff to transform it into business solutions. Demand for business analysts continues to grow as organizations struggle to find the best ways to use data to solve their business problems.
With the University of Wisconsin-Parkside Business Analytics certificate offered through the UW Flexible Option, you'll gain the analytical skills to lead change and solve the issues facing your organization by transforming data. You will learn how to use the right tools to distill data and communicate the results into actionable plans. Successful business analysts have strong communication, interpersonal, problem-solving, and time-management skills.
What You'll Learn
The certificate curriculum was developed to focus on up-to-date tools and techniques need to do effective analysis and how to communicate the results.
Visualize business data using state-of-the art visualization tools
Using  business scenarios, formulate and conduct relevant statistical analysis using the latest analysis tools
Interpret results from analysis for managerial decisions and communicate results to stakeholders
Develop AI and machine learning applications for business scenarios
Apply business analytics tools and techniques to business functions such as marketing, sales, HRM, management, operations, supply chains, and finance
Who Should Enroll
Analysts hoping to further develop their skills
Professionals who want to move into a business analyst role and need to learn the tools
General business degree holders seeking specialized skills
Professionals seeking a better understanding of analytics to communicate with stakeholders
Business professionals with experience, but no degree, pursuing career advancement
Competency-Based Learning
The UW Flexible Option is a national pioneer in competency-based education for adult learners. This means you can earn the Business Analytics Certificate you need to get ahead—without sacrificing your commitments to work and family.
Competency-based education is about your ability to prove mastery over the knowledge and skills in the program, not about how long it takes you to do so. If you already have experience in some areas, you'll be able to build on that and accelerate your progress. On the other hand, if you're struggling with a concept and need more time to study it, you can do so without the stress of a looming deadline.
Benefits of the UW Flexible Option:
Build on the expertise you have developed on the job and in your previous experience or academic work.
Fit school into your life. Start any month. Without semester schedules, group work, class discussions, or scheduled log-on requirements, you can earn a certificate while working and balancing your priorities.
Control your pace. Complete assignments when you're able and then move on to the next.
Earn an affordable degree. The Flex Tuition Guarantee locks in your tuition rate while you are actively enrolled in the program.
About UW-Parkside
Located in Kenosha, WI, the epicenter of the mega region between Milwaukee and Chicago, the University of Wisconsin-Parkside is dedicated to providing students with quality instruction and a strong return on their investment. The business department is accredited by AACSB International – the Association to Advance Collegiate Schools of Business International, which is the gold standard accrediting body that fewer than 5 percent of business programs internationally are recognized by. Students in the business department learn and master an industry-informed curriculum, in skills ranging from marketing, project management, accounting, supply chain management, and strategic planning.
Accreditation
University of Wisconsin-Parkside is accredited by the Higher Learning Commission of the North Central Association of Colleges & Schools. The business department is accredited by the AACSB.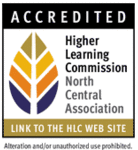 Curriculum
The Business Analytics certificate curriculum is designed and taught by UW-Parkside faculty. Students must complete 16 credits (11 courses) to earn this certificate.
---
Program Requirements
Introduction to Business Analytics
| 4 Credits
Number
Title
Credits
BABA 300X
Introduction to Business Analytics Applications
1
BAOS 300x
Sales Data Analysis and Communication Using Spreadsheets and Statistics
2
BAOS 301x
Database Design and Development
1
Visualization Tools
| 3 Credits
Number
Title
Credits
BABA 301X
Visualization Tools for Data Analytics
3
Machine Learning, Python, & R
| 4 Credits
Number
Title
Credits
BABA 302X
R Fundamentals for Business Analytics
2
BABA 303X
AI & Machine Learning Business Applications using R
1
BABA 304X
Python Fundamentals for Data Analytics & Machine Learning
2
Business Analytics Applications
| 4 Credits
Number
Title
Credits
BABA 305X
Data Analytics Applications in Marketing & Sales
1
BABA 306X
Data Analytics Applications in HR & Strategic Management
1
BABA 307X
Data Analytics Applications in Operations & Supply Chain
1
BABA 308X
Data Analytics Applications in Accounting
1
Earn a Business Administration Degree
If you are interested in business analytics but want a bachelor's degree, you can earn a Bachelor of Science in Business Administration. Contact our enrollment advisers to learn more at 608-800-6762 or flex@uwex.wisconsin.edu.
Tuition
The UW Flexible Option offers working adults–like you–a more affordable way to finish a certificate. Your coursework takes place in subscription periods, rather than semesters. These subscription periods start every month and are approximately 12 weeks long.
Instead of paying based on your course or credit load, you pay a flat rate tuition of $2,250 per subscription period. You enroll in as many courses as you want in a subscription period, and you can add more courses if you finish others early.
Flex Tuition Guarantee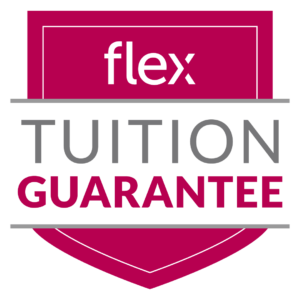 Your tuition won't increase until you graduate – learn more.
We also encourage speaking with your employer about workplace tuition assistance.
No Additional Fees
There are no additional student segregated fees with the UW Flexible Option, though you may need to purchase textbooks or additional learning resources required for your program.
Students who enroll in this program as a stand-alone certificate are not eligible for financial aid. If you are earning this certificate as part of the UW Flexible Option BS in Business Administration, reach out to our financial aid team to discuss your options.
Admission
To be considered for admission to the Business Analytics certificate program, you must have at least 3 credits of transferable college algebra. In addition, you must meet one of the following four requirements:
Bachelor's degree, or;
Junior or senior standing in a bachelor's program, or;
Associate degree AND at least 2 years of business experience, or;
At least 5 years of business experience, preferably at the mid-management level or at an entrepreneurial firm.
Students with transferable college credit should have a cumulative GPA of 2.00 or higher.
NOTE: Prior college transcripts from which you may transfer credit must be accredited by a regional or national accrediting organization recognized by the CHEA (Council for Higher Education Accreditation).
Schedule an advising call at 608-800-6762, or contact us at flex@uwex.wisconsin.edu to learn more about our certificate programs.
How to Apply
You may apply up to five months in advance of your desired start date. Steps to Apply.
If previously enrolled in Flex, please review our returning student admissions process.
Still have questions? Check out our Admission FAQ page.