Overview
Do you want a bachelor's degree, but need to complete your general education requirements first? Here's your chance to earn the credits you need at your own pace, on your schedule, using knowledge you already have.
The Associate of Arts and Science (AAS) degree is the foundation for more than 200 college majors. All University of Wisconsin four-year institutions, including UW-Madison, consider this AAS degree to satisfy the university-wide general education breadth requirements. An associate degree also signals to employers that you have the advanced skills in communication and critical thinking necessary to succeed in today's workplaces.
Students Who Need to Complete General Education Requirements 
For students with transferable college credit who would like to earn their bachelor's degrees (whether through a UW Flexible Option program or any other University of Wisconsin program), the competency sets offered by this flexible Associate of Arts and Science degree can be used to fulfill the general education requirements of the degree.
Who Should Apply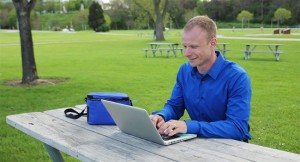 The UW Flexible Option is especially designed for self-motivated nontraditional students who want their previous schooling, work skills, and priorknowledge to apply toward degrees or certificates. The competency-based and self-paced format of the UW Flexible Option fits the schedules of students who must balance work and family responsibilities with educational goals. Because most UW Flexible Option competencies and assessments are delivered online, students have the opportunity to learn when and where they choose.
This self-paced program is ideally suited for:
Motivated, disciplined self-starters who can work independently
Students who may have completed some college-level work
Adults with valuable professional work experience
Those who recognize the value of a University of Wisconsin degree
About the University of Wisconsin-Milwaukee
UW-Milwaukee
is one of the nation's top research universities and teaches the most diverse student population of all UW System institutions. UW-Milwaukee faculty tackle issues both local and global, sharing their expertise in leading publications, earning patents and influencing public policy. They also have connections with nearly 3,900 companies and  nonprofits in the region — enhancing students' capacity to earn real-world experience, whether they're learning on-campus or online. UW-Milwaukee strives to make learning accessible at every age, stage of life and location. The College of General Studies serves as the academic home for the Associate of Arts & Science (AAS) degree at UW-Milwaukee. The AAS curriculum provides a general education core along with other competency sets that can serve as the foundation for bachelor degree programs.
Accreditation
University of Wisconsin-Milwaukee is accredited by the Higher Learning Commission of the North Central Association of Colleges & Schools. 
Administrative Note:
Effective July 1, 2018 the 13 two-year campuses formerly known as University of Wisconsin Colleges were integrated as branch campuses with seven of the University of Wisconsin System's four-year comprehensive or research institutions. As part of this restructure, UW Flexible Option competency sets offered through UW Colleges, including the Associate of Arts and Science (AAS) degree, transitioned to UW-Milwaukee.
During the transition period of the 2018-19 academic year, UW Flexible Option students enrolled in competency sets formerly offered by UW Colleges will continue to follow the academic policies published in the UW Colleges 2017-18 catalog.
Curriculum
To earn an Associate of Arts and Science degree, students must complete a total of 60 credits, including core requirements in writing and mathematics, and a minimum number of credits in breadth categories such as fine arts and humanities, plus electives. If you have already completed equivalent courses, those credits may be eligible for transfer. At the UW Flexible Option, you are not locked in to traditional semesters or test dates.  If you are able to master the material more quickly, UW Flexible Option gives you the opportunity to prove your mastery through an assessment and move ahead faster.
Please visit the UW-Milwaukee Academic Catalog to learn more about the AAS requirements.
Core Requirements (English and Math competency sets)
CGS ENG 102x—Critical Writing, Reading, and Research II – 3 credits
Students will either complete a placement exam or transfer in an appropriate prerequisite to qualify as ready to attempt mastery of competencies for this core course.

A composition course focusing on researched academic writing that presents information, ideas, and arguments. Emphasis will be on the writing process, critical thinking, and critical reading.  Prereq: A grade of C or better in ENG 101 Composition I or exemption through a sufficiently high placement assessment. EL
CGS MAT 105x—Intro to College Algebra – 3 credits
Students will either complete a placement exam or transfer in an appropriate prerequisite to qualify as ready to attempt mastery of competencies for this core course.

Definition of function and sequence; linear and nonlinear functions and graphs including logarithmic and exponential functions; systems of linear equations and Gauss-Jordan method; theory of polynomial equations; conic sections and optional topics such as mathematical induction, matrix solution of linear systems and Cramer's rule.  Prereq: A grade of C or better in MAT 092, 098, or placement based on placement test score. MS
Fine Arts and Humanities (minimum of 9 credits)
Students must acquire knowledge of ideas, beliefs, and abiding concerns pertaining to the human condition as represented in literature, philosophy, and cultural history. They must acquire a level of aesthetic appreciation of the human imagination as expressed in the fine arts, and appreciation of the impact of the arts upon the quality and character of human life.
Competency Sets
CGS MUS 173x—Music and Literature and Appreciation – 3 credits

A guide to the understanding of music through listening experiences in the various styles and historical periods.
Required Text: Kristine Forney, .Andrew Dell'Antonio, and Joseph Machlis. The Enjoyment of Music: Essential Listening Edition, 2nd edition, W.W. Norton & Co., 2013. ISBN-13: 978-0393912555   or
Kamien, Roger. Music: An Appreciation, 8th brief edition, McGraw Hill, 2015. ISBN-13: 978-0077837310
Recommended Materials: Oxford Music Online. Accessible through your campus library system with your student account information. This database offers detailed articles on all aspects of music, composers, and major compositions, as well as citations for further resources.

CGS GSW 102x—Women's Voices – 3 credits

An introductory and interdisciplinary humanities course drawing upon diverse texts and methodologies representative of the following humanities disciplines: art, philosophy, religious studies, music, film, history, literature, feminist theory, cultural studies, media studies, and performance art/drama. Students will examine multicultural readings ranging from creative nonfiction, essays, feminist theory, philosophical reflection, fiction, poetry, historical accounts, drama, cultural critique, feminist analysis, memoir, visual arts, letters, diaries, and others to build an understanding of the multiple scholarly approaches in the humanities to the study of women's lives.
Recommended Text: Kirk, Gwyn, and Margo Okazawa-Rey. Women's lives: Multicultural perspectives. McGraw-Hill Humanities, Social Sciences & World Languages, 1998.
Modleski, Tania. Loving with a Vengeance: Mass-Produced Fantasies for Women. Florence, KY: Routledge, Chapman, and Hall, 2008.

CGS SPA 101x—First-Semester Spanish – 4 credits

For students who have had no previous training in the language. Emphasis on reading, writing, listening, and speaking in Spanish. The competency set also may include cultural studies of Spain and Latin America.  PLEASE NOTE: This is only ONE of the TWO units required to satisfy the Foreign Language Requirement for the UWM Bachelor's Degree.  The second competency set of the sequence is available through Independent Learning. 
Required Texts: Practice Makes Perfect Spanish Vocabulary, Grammar (Practice Makes Perfect Series), McGraw-Hill Companies, Inc., 2nd Edition, 2013. ISBN-10: 0071804129. ISBN-13: 978-0071804127
Practice Makes Perfect Complete Spanish Grammar (Practice Makes Perfect Series), McGraw-Hill Companies, Inc., 2nd Edition, 2011. ISBN-10: 0071763430. ISBN-13: 978-0071763431
Mathematical and Natural Sciences (minimum of 11 credits)
Students must know of the nature and workings of the physical universe. They must understand scientific method, the functions of numerical data and the solving of problems through mathematical and statistical computations, as well as the application of the scientific method in laboratory and experimental work. For this, an appropriate level of computer literacy is required. Students must also be aware of environmental conditions and challenges, the interrelationships of lifeforms and ecosystems, and the impact of human activities upon natural environments.
Competency Sets
CGS BIO 141x—Heredity – 3 credits

Principles of heredity with applications to plant, animal and human inheritance; current advances in genetics and their bearing on the life sciences. Lecture and may also include demonstrations, discussion and field trips. Lecture and may also include demonstrations, discussion and field trips. NS
Recommended Text: Lewis. Human Genetics: Concepts and Applications. 11th ed. McGraw-Hill. 2015. ISBN-13: 978-0-07-352536-5

CGS CHE 124x—Applied Chemistry and Society (Laboratory Science) – 4 credits

A course for non-science majors that covers basic chemistry concepts in a social context. May include explorations of how chemistry impacts the environment, public health, energy policies, and other contemporary social issues. Consists of lectures and laboratories and may also include discussions and demonstrations. Not a suitable prerequisite for higher-level Chemistry courses or pre-professional programs. A student may not earn more than four credits by taking CHE 121, CHE 123 and CHE 124.
Required Text: David W. Ball, John W. Hill, and Rhonda J. Scott. The Basics of General, Organic, and Biological Chemistry. 2001.
Recommended Text: David Joachim. The Science of Good Food: The Ultimate Reference on How Cooking Works. 2008, ISBN-10: 0778801896, ISBN-13: 978-0778801894.

CGS CHE 250x—Review and Updates in Chemistry and Biochemistry – 3 credits

The primary goal for the Review and Updates in Chemistry and Biochemistry competency set is to help students understand how chemistry is a foundation in the education of health care professionals. The competency set begins with the basics of chemistry and then illustrates how that chemistry is at work in our bodies. Students will learn how proteins, carbohydrates, lipids, and nucleic acids are built from atoms. Even though these molecules contain the same types of atoms, their structures and properties are very different. A large part of the story is to explain how these different structures play different roles in biochemical processes.
Recommended Text: Boyer, Rodney. Concepts in Biochemistry (1st, 2nd, or 3rd edition). 3rd edition: ISBN-13: 978-0471661795, ISBN-10: 0471661791 2nd edition: ISBN-13: 978-0470003794, ISBN-10: 0470003790 1st edition: ISBN-13: 978-0534172084, ISBN-10: 0534172083

CGS GEO 125x—Physical Geography – 5 credits

The geography of Earth's physical characteristics, including weather and climate, climate types, water, soils, Earth materials, landforms, and Earth resources; study of the processes and interactions creating Earth's physical geographic patterns.  Two or four hours of lab per week depending on the credit. May not be taken for credit by students who have had GEO 120, GEO 123 or GEO 124. NS/LS

CGS HES 209x—Nutrition and Weight Control – 3 credits

This competency set will examine the basic principles of nutrition, digestion, and metabolism and the effects of these principles on one's diet, weight, fitness level, and overall health. The functions, requirements, and applications of nutrients and nutritional needs throughout the life cycle will be studied. The competency set will also include the basic knowledge and application of nutrient recommendations, dietary guidelines, and interrelationships of foods. It will also examine the issues of alternative nutrition, food safety, and eating disorders. The competency set will include personal diet assessment and development of personal health goals.
Recommended Text: Thompson, J., and Manore, Melinda. Nutrition for Life, 3rd or 4th edition. Benjamin Cummings. ISBN: 0321774353.

CGS MAT 215x—Elementary Statistic (Math for NON-GER Students) – 3 credits

The primary aim of the competency set is a basic understanding and use of statistical concepts and methods to facilitate study and research in other disciplines. Includes measures of central tendency, measures of variability, grouped data, the normal distribution, central limit theorem, hypothesis testing, estimation, T-distribution and chi square test. Prereq: A grade of C or better in MAT 103B or MAT 101 or MAT 108 or equivalent.

CGS PHY 110x—Physics for Health Sciences – 3 credits

A descriptive introduction to those basic concepts of physics which have application to human health in general and to the medical and paramedical professions in particular. Primary attention will be paid to the physics of various functions of the human body (e.g., muscular and skeletal motions, the several senses and neural processes) and to the physics of commonly used instruments and equipment.  Prereq: High school algebra and geometry or cons. instr.
Recommended Text: Urone, Paul Peter. Physics with Health Science Applications. 2nd ed. 1985. ISBN-10: 0471603899; ISBN-13: 978-0471603894
Social Sciences (minimum of 9 credits)
Students must understand the nature and dynamics of human social systems and how and why people organize their lives and resources. In doing so, students will learn about both their own and diverse cultures to acquire a historical perspective on long-term characteristics and consequences of social change and an informed understanding of the variety of human conditions and the interrelationships of nations, regions, peoples, and individuals.
Competency Sets
CGS ANT 100x—General Anthropology – 3 credits

A survey of the subfields of anthropology, especially archaeology and physical and cultural anthropology. The course explores human biological evolution and variation, cultural evolution, language, and culture change. SS
Recommended Texts: Kottak, Conrad. Window on Humanity: A Concise Introduction to Anthropology. 5th edition. ISBN-10: 0078034892, ISBN-13: 978-0078034893
Raymond Scupin & Christopher R. DeCorse. Anthropology: A Global Perspective. 7th edition, ISBN-10: 0205181023, ISBN-13: 978-0205181025.

CGS SOC 101x—Introduction to Sociology – 3 credits

Introduction to the basic concepts, theories and methods of Sociology, emphasizing the significance of the self and culture, social process and organization, and forces of social stability and change. SS

CGS POL 104x—American Government and Politics – 3 credits

Analysis of the decision-making structure and processes of American national government, including the role of parties and interest groups, and the value preferences within American society which affect the formation of public policy. SS
Required Texts: Ginsberg, Benjamin, Theordore Lowi, Margaret Weir, Caroline Tolbert, and Robert Spitzer. We the People: An Introduction to American Politics (Ninth Core Edition). 2012. ISBN-13: 978-393-92109-0.
Cannon, David T., John J. Coleman, and Kenneth R. Mayer. Faultlines: Debating the Issues in American Politics (Fourth Edition). 2013. W.W. Norton & Company. ISBN-13: 9780393921595
Stanford, Jim. The Conflicting Personalities of Government, pages 226-238 in Economics for Everyone: A Short Guide to the Economics of Capitalism. 2008. Ann Arbor: Pluto Press. ISBN-13: 9780745327518, ISBN-10: 0745327501

CGS PSY 202x—Introductory Psychology – 3 credits

Survey of major content areas in Psychology. Topics include research methodology, learning, memory, cognition, biological psychology, sensation, perception, motivation, emotion, development, personality, psychopathology, and social psychology. Students may not receive credit for both PSY 201 and PSY 202. SS
Required Text: Myers, David. Exploring Psychology: In Modules. 2014, Worth Publishing. ISBN-13: 978-1464163425, ISBN-10: 1464163421.
Recommended Text: Weiten, Wayne. Psychology: Themes and Variations, Briefer Version. 2013, Cengage. ISBN-13: 978-1133939061, ISBN-10: 1133939066.
Application and Performance (minimum of 3 credits)
Students must demonstrate an understanding of concepts, theory, and knowledge through the application of their skills and understanding to specific problems and activities.
Competency Sets
CGS ART 161x—Introduction to Photography – 3 credits

Black and white still photography: the camera, the negative, the print. Lecture-lab. AP
Recommended Texts: London, B., Stone, J., and Upton, J. (2008). Photography. Pearson Education (any edition, 9 or newer)
Hart, R., and Horenstein, H. (2007). Photography. Prentice-Hall (2007 or newer)
Barnbaum, B. (2010). The Art of Photography: An Approach to Personal Expression. Rocky Nook. ISBN-13: 9781933952680

CGS BUS 201x—Introductory Accounting – 4 credits

Fundamental principles, terminology, techniques, and applications; books, accounts and financial statements for retailing and wholesaling concerns; treatment and presentation of proprietorship, partnership and corporate accounts.  Prereq: Open to second semester freshmen or cons. instr. AP

CGS CPS 139x—Web Page Development – 2 credits

Development of web pages using HTML and Cascading Style Sheets. Introduction to XML documents and XHTML standards. This course involves extensive hands-on experience. AP
Recommended Text: Meloni, J. C. (2015). Sams teach yourself HTML, CSS and JavaScript: All in one. ISBN-13: 9780672337147

CGS CTA 103x—Introductory Public Speaking – 3 credits

Study of the principles and techniques of effective speaking and listening in a variety of selected communication experiences. AP

CGS EGR 110x—Engineering Graphics – 3 credits

An introductory course in engineering graphics focusing on graphical communication. Topics include descriptive geometry elements, visualization, engineering drawing techniques, orthographic projection, pictorial representation, auxiliary views, section views, and basic dimensioning. The course incorporates computer aided drafting (CAD) with engineering applications using 2-D drawing and 3-D modeling techniques. AP
Recommended Texts: Shih, R. H. (2017). Tools for design: Using AutoCAD 2018 and autodesk inventor 2018. Mission, KS: SDC Publications. ISBN 13: 978-1-63057-127-6 | ISBN 10: 163057127X
Ethnic Studies (minimum of 3 credits)
Students must become aware of and sensitive to diversity issues and problems. Courses fulfilling this requirement will have a substantial emphasis on cultural diversity within the United States and examine these issues from at least one of the following perspectives: African American, Hispanic/Latino, Asian American, and American Indian topics.
Competency Sets
CGS HIS 102x—History of the United States: From the Era of the Civil War to the Present – 3 credits

A survey of American political, economic, social, and intellectual history from the era of the Civil War to the Present. As an Ethnic Studies (ES) course, this course thoroughly integrates the experiences of African Americans, Native Americans, Hispanics, and/or Asian Americans into US history in a manner that fosters understanding and appreciation of the perspectives and experiences of at least two of these groups as well as their contributions to, and interactions within, American society. SS/ES
Recommended Text: Paul S. Boyer et al. The Enduring Vision: A History of the American People, Volume II: Since 1865. 7th Edition. ISBN-10: 049579998X, ISBN-13: 978-0495799986
Foner, Eric. Give Me Liberty! An American History, Volume 2. 2nd Edition. ISBN-10: 0393932567 ISBN-13: 978-0393932560
Mary Beth Norton et al. A People and a Nation: A History of the United States, Volume 2: since 1865. 7th edition ISBN-10: 0618391770, ISBN-13: 978-0618391776; or the 8th edition ISBN-10: 0618947779, ISBN-13: 978-0618947775

CGS MUS 273x—Jazz History and Appreciation – 3 credits

An introduction to the styles and forms of jazz through a study of its history, literature, cultural influences, musical structure, and prominent performers. Includes recorded listening experiences. FA/ES
Required Materials: Essential Jazz: The First 100 Years, 3rd ed., Martin, Henry, and Waters Keith, ISBN: 978-1-133-96440-7, Cengage Learning, with download card for 2-CD set.
Burns, Ken. Jazz: A Film by Ken Burns. PBS. 10-DVD set of the movie produced for PBS.
Interdisciplinary Studies (minimum of 3 credits)
Students must acquire an appreciation for the multiple dimensions of any given subject by applying the content, methods, and assumptions of two or more disciplines. Students will learn to integrate knowledge from across the curriculum. A course is an interdisciplinary studies course if instructors from two or more disciplines teach the course.
Competency Sets
CGS REL 101x—Introduction to the Study of Religion – 3 credits

This course introduces students to various methods employed in the academic study of religion and will provide opportunity for students to apply these methods to diverse expressions of the religious life. HU/IS

CGS GSW 101x—Introduction to Women's Studies – 3 credits

An introduction to the major issues addressed by women's studies with an emphasis on interdisciplinary social science theories and methodologies involved in gaining accurate knowledge about women's lives and contributions to society, both within the United States and around the world. Perspectives, texts, and methodologies from across the social science disciplines ranging from history, economics, sociology, political science, public health, criminal justice, psychology, and others will be used to understand the experience of women and the cultural construction of gender. SS/IS
Electives
CGS BUS 101x—Introduction to Business – 3 credits

Introduction to the role of business in the modern political, social and economic environments; describes career opportunities. EL
Required Text: Nickels, McHugh, McHugh. Understanding Business. 10th ed. McGraw-Hill/Irwin. 2012. ISBN-10: 007352459X; ISBN-13: 978-0073524597
Recommended Texts: Ferrell, Hirt, Ferrell. Business: A Changing World. 10th Edition. McGraw-Hill Higher Education. 2015. ISBN-10: 1259179397; ISBN-13: 9781259179396
Ferrell, Hirt, Ferrell. M Business. 4th Edition. 2014. ISBN-10: 0078023157; ISBN-13: 9780078023156
Gitman, McDaniel. Future of Business. 6th ed. Cengage Learning. 2011. ISBN-10: 0324537441; ISBN-13: 978-0324537444
Pride, Hughes, Kapoor. Business. 11th ed. Cengage Learning. 2011. ISBN-10: 053847808X; ISBN-13: 978-0538478083

CGS ENG 101x—College Writing and Critical Reading – 3 credits

A composition course focusing on academic writing, the writing process, and critical reading. Emphasis will be on essays that incorporate readings. Prerq: A grade of C or better in a basic writing course (ENG 097, ENG 098, or LEA 106 when taken as a three-credit course) or exemption through a sufficiently high placement assessment. EL
Recommended Texts: Hacker, Diana, and Nancy Sommers. A Pocket Style Manual. Bedford/St. Martin's. 6th edition or later. (Also see other Hacker handbooks from Bedford/St. Martin's.) or
Lunsford, Andrea. St. Martin's Handbook. or
Maimon, Elaine, Janice Peritz, and Kathleen Blake Yancey. A Writer's Resource.
Graff, Gerald, and Cathy Birkenstein. They Say, I Say. W. W. Norton & Company: 2014. ISBN-13: 860-1401247128
Palmquist, Mike. Joining the Conversation: Writing in College and Beyond. Bedford/St. Martin's, 2010. ISBN-13: 978-0312412159
Spatt, Brenda. Writing from Sources. Bedford/St. Martin's, 2010. ISBN-13: 978-0312602901

CGS MAT 116x—College Algebra – 3 credits

Emphasizes algebraic techniques with polynomials, fractional expressions, exponents and radicals, linear and quadratic equations, and inequalities. Introduction to functions, their graphs, and analytic geometry. Prereq: Math Placement Level 20, which is earned by any of the following: (a) Level 20 or 26 on Math Placement Test; (b) Grade of C or better in MATH 94, MATH 95, or MATH 98; (c) ACT math subscore of 24 or higher. EL
Tuition
The UW Flexible Option offers working adults a more affordable way to earn a UW degree. Instead of paying by course or by credit, you pay a flat rate for a three-month subscription period. You won't spend valuable time or money sitting through courses you don't need. If you already know the material, you may be able to pass assessments more quickly, and potentially accelerate your time to graduation. 
During your subscription period, you are able to access learning materials, complete assessments, and receive academic support. Subscription periods begin on the second day of every month. You can choose from two subscription options, each with a different tuition, depending on the number of competency sets you wish to attempt during the subscription period. Not sure what a competency set is?  Check out our sample competency set to see one for yourself.
All-You-Can-Learn Option: Choosing this option allows you to enroll in two or more competency sets. You may enroll in as many competency sets as you can successfully master within a three-month period for a flat tuition rate of $2,250. This option is ideal for motivated learners who would like to earn their degrees or certificates more quickly.
Single Competency Set Option: If you would like to study at a slower pace during a three-month subscription period, you may enroll in a single competency set. As with the All-You-Can-Learn Option, you must successfully demonstrate mastery of each competency in the set through a series of assessments. The tuition for this "one-set-per-subscription-period" model is $900.  Note:  After the tenth day of the subscription period, students who are enrolled in the Single Competency Set level are not eligible to add additional competency sets during their subscription period.  Such students must wait until a subsequent subscription period to add additional competency sets.
| Subscription options | Term length | Tuition | Competency sets you can complete |
| --- | --- | --- | --- |
| All-You-Can-Learn | 3 months | $2,250 | 2 or more |
| Single Competency Set | 3 months | $900 | 1 |
Additional Fees: Tuition covers assessments and mentoring, but excludes the cost of books and other special materials that may be required for your program.
Admission
Ready to flex your potential and take control of your education? You've come to the right place!
If you haven't already read our Frequently Asked Questions, please do so now to gain a better understanding of the UW Flexible Option before you apply for admission.  You may apply for a start date five months in advance, but no later than one month in advance. All of your application materials must be received by us a full month in advance of your desired start date.
Guidelines and Applying for Admission
Our admission review process considers many factors when assessing your application for admission to a UW Flexible Option program. Your high school records, strength of prior college coursework, rigor of curriculum and academic readiness, test scores, grade point average, academic goals, relevant work experience, and your potential for success will all be considered. If you have not connected with one of our helpful UW Flexible Option Enrollment Advisers yet, please contact us at 1-877-895-3276 or via email at flex@uwex.edu to discuss your readiness for this program.
UW Flexible Option is only admitting domestic students at this time.  A domestic student is someone who is either a U.S. Citizen, a U.S. Permanent Resident, or holds Refugee, Asylee, or Jay Treaty status.  All applicants whose native language is not English are required to submit Test of English as a Foreign Language (TOEFL) scores or similar proof of English proficiency. 
Students New to UW Flexible Option
Once you have spoken with a UW Flexible Option Enrollment Adviser (608-262-2011) to determine whether this innovative education option is right for you, your next step is to formally apply. Keep in mind that when you apply to a UW Flexible Option Associate of Arts & Science, you are applying to UW-Milwaukee. The requirements for admission and graduation are the same as if you were applying to a traditional on-campus or online program.
To apply for admission to a UW Flexible Option program:
Complete the online University of Wisconsin System Application for Undergraduate Admission, found at apply.wisconsin.edu.
Submit the application processing fee. A $50 nonrefundable fee is required for students applying as degree-seeking candidates to a UW System campus. The fee is not required if any of the following is true:

>Your last campus at which you were pursuing a degree was one of the 2-year UW Colleges or UW Colleges Online, or
>You previously were pursuing a degree at the campus to which you are now applying

Send transcripts.  We require official transcripts, sent directly from your high school of graduation (beginning with grade 9) and all post-secondary institutions you have attended. If you did not graduate from high school, completion of a GED and an official copy of your scores are required.  Please have your official transcripts sent either electronically via a secure credentialing service such as Parchment or Credentials or have your official transcripts mailed to:
UW Flexible Option Enrollment Team
UW Extended Campus
5602 Research Park Blvd., Suite 303
Madison, WI 53719
Complete the Holistic Student Profile. Each student enrolling in UW Flexible Option is provided with academic guidance and coaching that is tailored to meet individual needs. To assist our team in preparing the best path for you, you are asked to complete our Holistic Student Profile.  A link to this brief online survey will be provided when we receive your application.
Complete Orientation, Part 1. After you have submitted your application, you will be sent a link to Orientation, Part 1. This required online orientation session will explain the key features of competency-based education, UW Flexible Option, what makes us different from other programs, tuition and financial aid opportunities, and next steps in the admission process.
Be sure to review important dates to remember

.
Students Returning to the UW Flexible Option
If you were previously enrolled in the UW Flexible Option and now wish to return after a period of time away, discover your next steps.
Residency Requirement
Most University of Wisconsin System campuses require students to complete a specific number of credits "in residence" to earn a degree. ("Resident credits" are credits earned with the campus granting the degree.) Transfer students are responsible for fulfilling these residency requirements.
At the UW-Milwaukee, a minimum of 60 credits is required to earn this degree. When completing these 60 credits, students must satisfy one of the following: At least 36 of the 60 credits must be earned through UW-Milwaukee, or at least 12 of the final 24 credits must be earned through UW-Milwaukee. Coursework previously offered by UW Colleges will count towards this residency requirement.
Placement Tests
Placement tests are designed to measure prerequisite skills that help us place you into the correct level math competency set.
You will be asked to take a placement test if:
You are a new freshman student who has not previously attended college
You are a transfer student who has not completed a transferable college-level math course.
Please note that while the English placement test is not a requirement for admission, you may still choose to complete that test to potentially place into a higher level competency set.
If you fit one of these categories but previously took placement test for another UW campus within the last 2 years, please let us know as your previous scores may waive the placement test requirement.
During the application process for UW Flexible Option, you will be notified if a placement test is required. If you are required to take a test, an Admissions Specialist will explain the process and provide you with instructions to make arrangements. A variety of testing options are available to meet your needs.
It is important that you complete your placement test in a timely manner—preferably as soon as possible after you learn they are required. Test results must be received by no later than the first day of the month prior to your subscription period start date. This allows your Academic Success Coach time to talk with you about the appropriate math level at which you should begin your studies, and ensures that you have enough time to enroll in your required competency set(s).
Still have questions about the admission process?  Check out our Admission FAQ page.