Overview
Learn how information is retrieved, organized, manipulated, repackaged, and applied in nearly every aspect of our increasingly digital culture and economy.
The Bachelor of Science in Information Science and Technology (IST) degree immerses students in information science; information architecture; information organization, storage and retrieval; and applications of the Internet.
Offered by the UW-Milwaukee School of Information Studies (SOIS), this is the only IST degree program of its type in the state of Wisconsin. Focusing on a core set of IST competencies, students are encouraged to expand their skills and knowledge through a personally created degree plan built to match their career goals.
Who Should Apply
The UW Flexible Option is especially designed for self-motivated nontraditional students who want their previous schooling, work skills, and prior knowledge to apply toward degrees or certificates. The competency-based and self-paced format of the UW Flexible Option fits the schedules of students who must balance work and family responsibilities with educational goals. Because most UW Flexible Option competencies and assessments are delivered online, students have the opportunity to learn when and where they choose.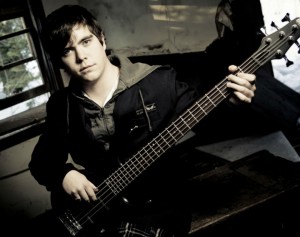 This Self-Paced Program Is Ideally Suited For Students Who:
Working IT professionals who have completed some college, technical school, or
previous certification
Individuals who have experience as IT professionals
Motivated, disciplined self-starters who can work independently
Those who recognize the value of a University of Wisconsin degree
About the UW-Milwaukee School of Information Studies
The only IST program of its kind in the state of Wisconsin
SOIS continues to be an innovation leader in education—the IST has been offered on-site and online since 2003
A mix of tenure-track faculty and IT professionals provide assessments and design the curriculum
Students can personalize and custom-design their degree plans based on transfer credits and elective credits to maximize their career options
Accreditation
University of Wisconsin-Milwaukee is accredited by the Higher Learning Commission of the North Central Association of Colleges & Schools.
Curriculum
The Bachelor of Science in Information Science and Technology emphasizes core IT skills like front-end web design, HCI and database management, information architecture, human computer interaction, information organization, storage and retrieval, and applications of the Internet. The only IT degree of its kind in the UW System, the IST program prepares graduates to be IT leaders in our increasingly digital culture and economy.
Learning Outcomes
"My bachelor's degree in IST has opened the doors to software and web development projects I would have otherwise not qualified for." – Tyler Coady, 2017 graduate
Graduates of the Bachelor of Science in Information Science and Technology (IST) program will have the ability to:
Analyze complex information and technology needs, and to apply principles of information science and other relevant disciplines to identify and implement solutions.
Design, implement, evaluate, and administer information systems to meet a given set of requirements – including user and organizational needs — in diverse environments.
Communicate effectively in a variety of professional contexts.
Function effectively as a member or leader of a team engaged in the design, implementation, and evaluation information technology solutions.
Recognize organizational and social responsibilities as information professionals and make informed judgments based on legal and ethical principles.
Program Curriculum
The IST program includes a total of 120 credits. Click on each heading to see the coursework available in each area! Note that the specific courses that you'll need to take may vary based on your transfer credits and degree plan, and you may consult with your Academic Success Coach if you have questions about your degree requirements.
Area I: General Education Requirements (21 credits)
General Education Requirements must be completed by all students to earn a UW-Milwaukee degree. General Education requirements should be completed early in the academic career. Your Academic Success Coach (ASC) will help you understand your general education requirement needs and options to complete them.
Area II: IST Core (27 credits)
The following nine courses (27 credits) are required.
INFOST 110x—Introduction to Information Science and Technology
Introduces basic issues in information science, including the nature of information, information policy, knowledge organization, information services, and the relationships between information technologies and society.
INFOST 210x—Information Resources for Research*
Introduction to research processes necessary for effective, college-level, library research. Emphasizes analysis of research questions, development of search strategies, and critical evaluation of materials. *This is not required for students admitted to the program June 2018 or later.
INFOST 230x—Organization of Knowledge
An interdisciplinary introduction to information and knowledge organization, including principles of conceptual systems in various disciplines and their relevance and application to knowledge organization.
INFOST 240x—Web Design I
Uses popular authoring tools to cover the basics of organizing information.
INFOST 310x—Human Factors in Information Seeking and Use
Overview of human information needs, seeking, and processing, including human factors in the design, development and evaluation of information services.
INFOST 340x—Introduction to Systems Analysis
Theories, principles, and tools for planning, organizing, assessing, and evaluating information. Emphasizes the importance of user's perspective. Covers the various stages of systems analysis and outlines the appropriate methods for each stage.
INFOST 350x – Introduction to Application Development
Introduction to the fundamental concepts of application development. Basic application development concepts will be explained, analyzed, and practiced.
INFOST 410x—Database Information Retrieval Systems
Introduces the design and development of different types of electronic information systems, including database types, design issues, application development, and software selection and evaluation.
INFOST 440x—Web Application Development
The interactive web design server interaction. Special emphasis on database connectivity and application development on the Internet.
INFOST 490x—Senior Capstone
Analysis, creation, development and presentation of an information retrieval system project for an information organization.
Area III: Information Studies Upper Division Electives (15 credits)
Choose 15 credits of electives that are at the 300 level or above. Some examples include:
INFOST 330x – Electronic Information Retrieval Systems
Examination and utilization of advanced technologies and practices being employed in web usability and design.
INFOST 370x – Data Analysis & Visualization for the Information Professional
Introduction to data analysis and visualization using simple statistical analyses to create graphical depictions of data that can improve comprehension, communication, and decision making.
INFOST 375x – Multimedia Web Design
Fundamentals of interactive Web development and scripting, allowing students to create Web animations and render interactivity of information on the Web.
Certificate Option:
Additionally, the UW Flexible Option offers a related certificate that you can earn, which may help satisfy your Area III requirements for your IST major:
Area IV: IST Cross-functional Electives (15 credits)
Choose 15 credits of electives from each of the following areas: business, communications, technical arts, philosophy/psychology, & information science. Some examples include:
INFOST 120x – Ethical Issues in Information Technology
This course provides a comprehensive overview of the ethical issues in contemporary information and communication technologies.
BUS 101x – Introduction to Business
Introduction to the role of business in the modern political, social and economic environments; describes career opportunities.
ENG 206x – Introduction to Business and Technical Communications 
Students will learn to assess communication situations using core rhetorical principles of audience, purpose, and context, and, after study and practice, will demonstrate their competency in producing key verbal and written genres such as email, memos, letters, presentations, and reports.
EGR 110x – Engineering Graphics
An introductory course in engineering graphics focusing on graphical communication. The course incorporates computer aided drafting (CAD) with engineering applications using 2-D drawing and 3-D modeling techniques.
And more!
Area V: General Electives (42 credits)
Your Academic Success Coach will assist you with the selection of general electives that are appropriate to your career goals to complete the 120 total credit requirements for the IST Degree.
Additionally, the UW Flexible Option offers a related certificate that you can earn, which can help satisfy your general elective requirements for your IST major:
Faculty
"Everything I've learned applies to my work" – Cathy Zornes, 2018 graduate
In this program, your coursework is designed by expert UW-Milwaukee faculty. Check out our faculty directory to learn more about the School of Information Studies faculty team.
Residency Requirements
University of Wisconsin System campuses require students to complete a specific number of credits "in residence" to earn a degree. ("Resident credits" are credits earned at the campus granting the degree.) Transfer students are responsible for fulfilling these residency requirements.
Transfer students must complete at least 30 credits with UWM, even if this brings the total number of earned credits beyond the total number of credits required for the degree. For example, if you enter a UW Flexible Option program with 100 transferable credits, you must complete 30 credits with UWM to receive the bachelor's degree (even though normally the degree requires 120 credits).
Tuition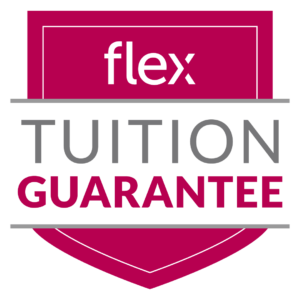 The UW Flexible Option offers working adults – like you – a more affordable way to finish a degree. Your coursework takes place in subscription periods – rather than semesters. These subscription periods start every single month, and are approximately 12 weeks long.
Instead of paying based on your course or credit load, you choose between two flat rate tuition plans. Our unique subscription period structure and flat-rate tuition model means you are in control of both your schedule and your cost. Financial Aid is available for this program.
All-You-Can-Learn Option: Choosing this option allows you to enroll in as many courses as you have time for within the subscription period for a flat tuition rate of $2,250. You can add additional courses in your subscription period if you finish others early.
Single Course Option: You may also decide you would like to focus on just one course at a time. The tuition for this option is $1,125. In this option, you are not eligible to add additional courses during your subscription period if you finish the first one early. In this case, you must wait until your next subscription period to add additional courses.
| | | |
| --- | --- | --- |
| Subscription Option | Courses you can take | Tuition |
| All-You-Can-Learn | 2 or more | $2,250 |
| Single Option | 1 | $1,125 |
You can switch back and forth between these tuition options with each new subscription period. For example, perhaps over the summer you do the Single Course option because your family is home on summer break, but once the kids go back to school in the fall you switch to the All-You-Can-Learn option.
Are there any additional fees? There are no segregated fees with this program, which saves you hundreds of dollars per credit hour. However, your tuition does not include the cost of textbooks or other special materials that may be required for individual courses.
Admission
Finishing your degree is closer than you think! Schedule an advising call at 608-262-2011, or contact us at flex@uwex.edu.
Minimum Academic Requirements
Candidates for the Bachelor of Science in Information Science & Technology (IST) must have at least one year of professional IT experience and a cumulative GPA of 2.00 from all accredited institutions.
How to Apply
You may apply up to five months in advance of your desired start date. See Steps to Apply.

If previously enrolled in Flex, please review our 

returning student

 admissions process.
Transfer Credit Evaluations
Transfer credit is awarded for college-level coursework completed at regionally accredited institutions.  See

 

Transfer Credit Evaluations

 

for more information.
Learn more

 

about how credit by exam and military coursework may apply towards your degree.
Still have questions?  Check out our Admission FAQ page.