Overview
This AACSB accredited Bachelor of Science in Business Administration degree provides a robust and well-rounded management education, in a self-paced, online format designed for working adults.
The UW-Parkside Bachelor of Science in Business Administration, offered in the UW Flexible Option format, provides you with the opportunity to learn and demonstrate fundamental business management skills applicable to nearly every career field.  This curriculum draws from a variety of functional areas ranging from economics and accounting to marketing and supply chain management, and leverages project-based learning throughout the program.
Unlike traditional programs, you will progress toward your degree by demonstrating mastery of applicable skills and knowledge, and by building on what you may have already gained through prior coursework, military service, on-the-job training, or other learning experiences.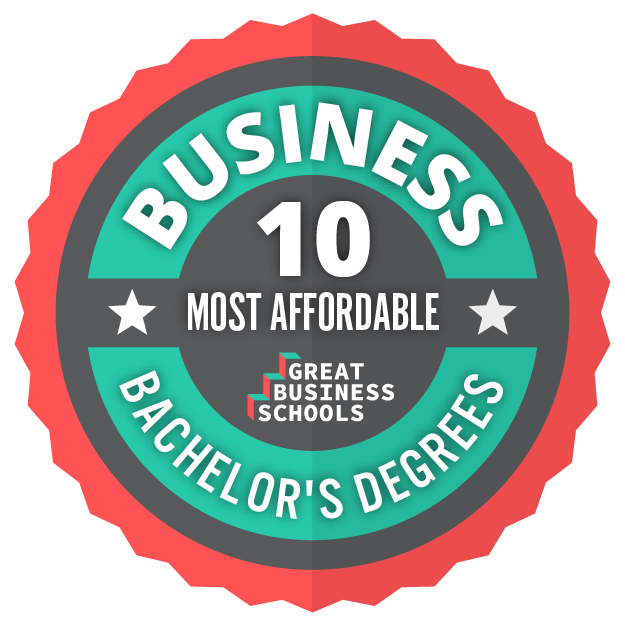 Program Outcomes
The business administration competencies were designed to build upon a liberal education foundation.
Specifically, graduates of the program will:
Demonstrate social and personal responsibility and ethical behavior for organizational contexts.
Apply financial tools and techniques to meet organizational objectives.
Design and evaluate operations, supply chain, marketing, human resources, management systems, structures, and processes in organizations.
Apply information technology and research methods to improve organizational decision-making.
Evaluate scenarios impacting an organization and respond using diverse communication strategies.
Evaluate economic, political, regulatory, legal, technological, and social contexts to address organizational challenges in a global society.
Apply intercultural knowledge, interpersonal skills and teamwork to function effectively in diverse environments.
Employ critical and systems thinking principles to create an integrated multi-functional strategy to meet organizational objectives.
Who Should Apply
This UW Flexible Option program is especially designed for self-motivated learners who want to leverage their previous work skills and knowledge in order to advance more quickly to a degree. The competency-based and self-paced format of UW Flexible Option programs fits around your schedule, as you balance work and family responsibilities with your educational goals. As an online degree program, the Bachelor of Science in Business Administration program will provide you with the opportunity to learn when and where you choose.
This online, self-paced program is ideally suited for:
Established business managers or supervisors who want a bachelor's degree to advance their current careers;
Individuals seeking to enter management and needing the training and credentials to begin a new career or bolster career growth;
Students with some transferable college credit looking for an opportunity to finish their degree;
Motivated, disciplined self-starters who can work independently;
Those who recognize the value of a University of Wisconsin-Parkside degree.
You will progress toward a degree by completing a series of courses that directly relate to what business professionals do in their daily work. In these courses, you will complete projects that evaluate your knowledge, skills, and abilities in the context of practical scenarios, from careers related to marketing, accounting, finance, human resource management, operations management, supply chain management, project management, information systems, sales, and other areas of business.
Your coursework will require you to apply your knowledge and skills to real-world business scenarios in a meaningful way. Take for example a project that asks you to create a marketing plan for a new beverage. To successfully complete that project, you will have to demonstrate mastery in market research, design, print and social media, budget development, and product presentation. As you advance through the business degree curriculum, you will progressively develop your skills from beginning stages to advanced levels of expertise.
About UW-Parkside
Located in Kenosha, WI, the epicenter of the mega region between Milwaukee and Chicago, the University of Wisconsin-Parkside is dedicated to providing students with quality instruction and a strong return on their investment. The business department is accredited by AACSB International – the Association to Advance Collegiate Schools of Business International, which is the gold-standard accrediting body that fewer than 5% of business programs internationally are recognized by. Students in the business department learn and master an industry-informed curriculum, in skills ranging from marketing, project management, accounting, supply chain management, and strategic planning. UW-Parkside is especially known for its affordability and student-centered approach to learning.
Accreditation
University of Wisconsin-Parkside is accredited by the Higher Learning Commission of the North Central Association of Colleges & Schools, and by the Association to Advance Collegiate Schools of Business-International (AACSB). This degree was the first-ever AACSB accredited competency-based degree in the country. Read this page to learn more about what it means to enroll in an AACSB program.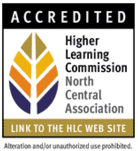 Curriculum
The Bachelor of Science in Business Administration (BSBA) curriculum is project-based. There are 20 overall competency areas integral to business administration practices. Each course will require you to demonstrate mastery in one or more of the competency areas. There is a final culminating capstone, during which you will demonstrate mastery of your skills in a real-world setting.  In order to obtain the BSBA degree, you need to successfully complete 120 credits. The 120 credits that you need to complete are distributed as follows:
66 Competency Area (program) credits
42-45 General Education credits
10-12 elective credits
---
Program Requirements
The Bachelor of Science in Business Administration is made up of 20 competency areas (equating to 66 credits) integral to business administration. Each of these areas have clearly defined competencies that students master by completing courses. You must complete all courses related to a competency area to earn transferable credit for the competency area.
---
Sample Academic Plans of Study
Faculty have developed sample academic plans of study to assist you in developing your own academic plan to complete the BSBA competency area requirements.  This program has an integrated curriculum, meaning many courses satisfy several competency areas at one time.
This page will also help you better understand how long it might take you to finish your degree, and at what total cost.
---
Earn a Certificate Alongside Your Degree
As part of your enrollment in this degree, you can earn a Certificate in Project Management. This is a signal to employers that you have a specialized skillset on top of your generalized bachelor's degree. Nearly every type of business position, across all industries, requires some level of project management.
Your Success Coach will help you learn more about how this certificate fits in your degree planning. If you are using federal financial aid to pay for tuition, be sure to talk to your financial aid adviser to learn more about how to incorporate this certificate in your funding plan.
---
General Education and Degree Requirements
In addition to completing your program (major) coursework as noted above, you will need to complete general education and elective courses. These courses come from a wide range of disciplines and help ensure that you have a breadth of skills and knowledge that compliments your in-depth knowledge of business administration. This page will help you learn more about the degree requirements.
---
Faculty
It's not just what you're learning that's important, it's also who you're learning from that matters. The BSBA program is taught by a diverse range of expert University of Wisconsin System faculty. To learn more about the faculty, check out this page.
Tuition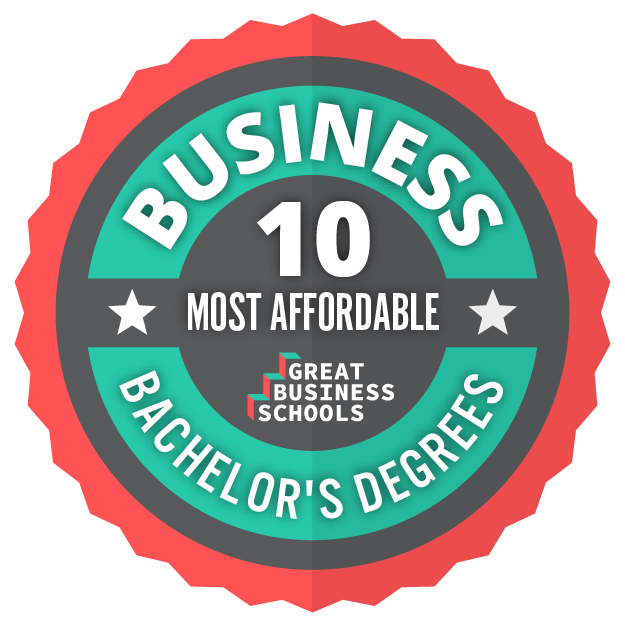 Courses take place in subscription periods. These subscription periods start every single month, and are more flexible than traditional semesters. This allows you to focus on learning the material at your own pace and on your own time.
Subscription periods are approximately 12 weeks long. You can take breaks in between subscription periods, or continuously enroll, based on your own schedule and goals.
Tuition is a flat rate of $2,250 per subscription period, which covers as many courses as you're able to complete.
Your Success Coach will help you decide how many courses to undertake each subscription period.
Just as existing knowledge can save you time by allowing you to demonstrate mastery of skills within courses more quickly, this subscription model can help you move through the program more quickly by adding on courses as you finish others, even if your subscription period is underway.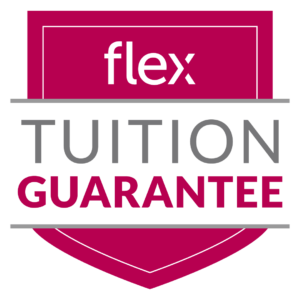 Financial aid is available for this program. We also encourage speaking with your employer about workplace tuition assistance.
Are there any additional fees?
There are no additional student segregated fees with the UW Flexible Option, though you may need to purchase textbooks or additional learning resources required for your program.
Admission
Finishing your bachelor's degree is closer than you think! Schedule an advising call at 608-800-6762 or contact us at flex@uwex.wisconsin.edu.
Minimum Academic Requirements
Candidates for the Business Administration degree must have a cumulative GPA of 2.00 or higher and have earned at least 10 transferable college credits.
Applicants who do not meet these academic requirements may be considered for admissions to the Associate of Arts & Sciences (AAS) degree program. 
Applicants admitted to the AAS degree may consider a program change once the business administration academic requirements have been satisfied or after the AAS degree is earned.
Admitted business students are considered intended majors until 45 total credits are earned.
NOTE: Prior college transcripts from which you may transfer credit must be accredited by a regional or national accrediting organization recognized by the CHEA (Council for Higher Education Accreditation).
How to Apply
You may apply up to five months in advance of your desired start date. See Steps to Apply.

If previously enrolled in Flex, please review our 

returning student

 admissions process.
Transfer Credit Evaluations
Transfer credit is awarded for college-level coursework completed at regionally accredited institutions.  See Transfer Credit Evaluations for more information.
Learn more

 

about how credit by exam and military coursework may apply towards your degree.
Still have questions?  Check out our Admission FAQ page.