Overview
Learn in-demand skills at the intersection of IT and healthcare
Hospitals, clinics, private practices, health insurers, and other healthcare organizations have an extensive and complicated health information management infrastructure. Now more than ever, the healthcare industry needs professionals who are skilled in managing IT and well-versed in the unique needs of the healthcare systems. This 100% online Health Care Informatics Certificate will help you gain these in-demand competencies required for all who are working in healthcare professions.
The UW-Milwaukee College of Health Professions and Sciences, School of Information Studies, and School of Nursing collaboratively offer this multidisciplinary certificate. You will learn fundamental skills in medical terminology, database technology, and data management, through the six courses in the certificate.
Who Should Enroll?
This certificate is a great choice for existing IT professionals interested in the healthcare industry. It is also a great option for current health care practitioners who are looking to expand their role. This includes areas like health information management, health IT, and in healthcare businesses such as the insurance industry.
This certificate is way for you to expand your skills with a recognized credential, whether you are an existing IT professional seeking a position in healthcare, or an existing healthcare practitioner interested in expanding your role to IT, with skills in informatics or data analysis. It will signal to your employer your increased value in the workplace, and can lead to expanded job opportunities. The certificate may also give you a solid foundation to pursue a graduate program in the field.
If you've not yet earned a bachelor's degree, a certificate can help you explore an area to earn one in. UW-Milwaukee offers three bachelor's degrees in the UW Flexible Option that the courses in this certificate can apply to—B.S. in Health Sciences, B.S. in Diagnostic Imaging, or a B.S. in Information Science & Technology. If you are already in one of these programs, check in with your Success Coach about adding this certificate to your degree plan, so you can also graduate with this employer-valued certificate.
About UW-Milwaukee
Established in 2023, the University of Wisconsin-Milwaukee College of Health Professions and Sciences offers a wide array of health-related academic programs in biomedical sciences, global health, health care administration, nursing, the rehabilitation sciences and sustainable peacebuilding.
The faculty and staff in these areas are training our graduates for high-demand careers. Many of our degree programs are nationally recognized and ranked and have achieved the highest accreditation possible.
The UW-Milwaukee School of Information Studies is a leading and collaborative school. It advances knowledge and prepares students from diverse backgrounds to be successful information professionals within their communities. SOIS continues to be an innovation leader in education—the IST program has been offered on-site and online since 2003.
The UWM School of Nursing is in the top 15% of nursing programs in the nation (according to U.S. News & World Report graduate rankings). UWM faculty lead the nation in cutting-edge research in areas including self-management, geriatric health, global health, healthcare delivery, and development and community-engaged health research. 
Accreditation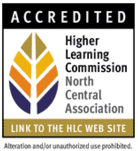 University of Wisconsin-Milwaukee is accredited by the Higher Learning Commission of the North Central Association of Colleges & Schools.
Curriculum
The Health Care Informatics Certificate is 18 credits (6 courses), and it will prepare you to meet the diverse and adaptive needs of a career in the health and information science professions.
This certificate, as part of the innovative UW Flexible Option, is competency-based. This means you can leverage existing knowledge and skills, move at your own pace, study independently, and progress as you master individual competencies. Check out this page to learn more about competency-based education.
Courses
INFOST 110x (3 cr.) | Essentials of Information Science and Technology
This course introduces essential issues in information science and information studies, including the nature of information, information systems, information professions, information policy, information ethics, and the complex relationships between information technologies and society.
BMS 205x (3 cr.) | Introduction to Diagnostic Medicine
In this course, students demonstrate knowledge and application of the mechanisms, procedures, physiological basis, decision-making, and evidence-based protocols used to diagnose, monitor, and treat disease. Students also demonstrate skill in critical and creative thinking, independent study, and the ability to tailor learning experiences to meet individual needs.
HS 311x (3 cr.) | Law and Ethics for Healthcare Professionals
In this course, students will demonstrate competency with an overview of the legalities and ethical behavior associated with healthcare and health professionals. Emphasis is placed on the health professional's legal and ethical responsibilities, the basis of laws, patient rights legislation affecting health care delivery and access, and current bioethical issues.
INFOST 340x (3 cr.) | Introduction to Systems Analysis
Systems analysis and design (SA&S) is the process of developing information systems (IS) that effectively use hardware, software, data processes, and people to develop information systems to support the company's business strategy, objectives, and processes. Applying methods, techniques, and tools used to analyze the organization and its processes to determine the information requirements—and to document these requirements in a thorough and unambiguous form—is fundamental to the success of an IS development project.
INFOST 370x (3 cr.) | Data Analysis & Visualization for the Information Professional
Introduction to data analysis and visualization using simple statistical analyses to create graphical depictions of data that can improve comprehension, communication, and decision making.
NURS 453x (3 cr.) | Information Management and Healthcare Technology
Utilize computer and information/decisions science to support quality and safety in healthcare. Explore informatics issues and examine healthcare providers' role in healthcare technology. Students have opportunities to use and master various healthcare technologies and healthcare data.
Residency Policy
To obtain the certificate, you must complete at least 12 of the 18 credits through UW-Milwaukee. In other words, you may transfer up to two courses (6 credits) into this certificate. You must earn a cumulative GPA of 2.0 to be awarded the certificate.
Tuition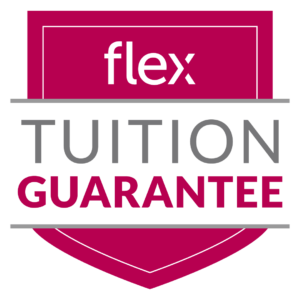 The UW Flexible Option offers working adults—like you—a more affordable way to finish a certificate. Your coursework takes place in subscription periods—rather than semesters. These subscription periods start every month and are approximately 12 weeks long.
Instead of paying based on your course or credit load, you pay a flat rate tuition of $2,250 per subscription period. You enroll in as many courses as you want in a subscription period, and you can add more courses if you finish others early.
Alternatively, if you prefer to move at a slower pace, you can choose the single option. This allows you to take just one course in a subscription period for $1,125.
| | | |
| --- | --- | --- |
| Subscription Option | Courses you can take | Tuition |
| All-You-Can-Learn | 2 or more | $2,250 |
| Single Option | 1 | $1,125 |
There are no segregated fees with this program, which saves you hundreds of dollars per credit hour. However, your tuition does not include the cost of textbooks or other special materials that may be required for individual courses.
Students who enroll in this program as a stand-alone certificate are not eligible for financial aid. If you are earning this certificate as part of your enrollment in another UW-Milwaukee bachelor's degree in the UW Flexible Option, reach out to our financial aid team to discuss your options.
Admission
Ready to take the next step and apply?
To be considered for admission, candidates must have a high school diploma, GED, or High School Equivalency Diploma (HSED).  Students with transferable college credit should have a cumulative GPA of 2.00 or higher.
Before you apply, we recommend calling one of our enrollment advisers to discuss the program and walk through the process. You may schedule an advising call at 608-800-6762 or contact us at flex@uwex.wisconsin.edu.
New students may start this program any month of the year. You may apply up to five months in advance of your desired start date.
If you were previously enrolled in a UW Flexible Option program, please review our returning student admissions process.
Still have questions?  Check out our Admission FAQ page.
---