This past week, earning a University of Wisconsin degree got a lot more flexible for working adults.
The UW Flexible Option celebrated the successful open of its admission process on November 18 with a press event that included the first official application submission by a student.
As a high profile and eagerly anticipated program, the UW Flexible Option's admission launch received lots of attention from media who reported on the event and the finer details of this new, flexible format.
Check out some of the highlights from media and government responses from around the state:

UW's Flexible Option Gives Credit For What You Can Show You Know
The New York Times recently called the UW's Flexible Option, the "most watched competency-based experiment." And the university received a $1.2 million grant from the nonprofit Lumina Foundation to document its experiences as a high-end competency-based education laboratory.
Flexible Option is designed to allow students to get credit for what they know, move at their own pace and demonstrate marketable skills.

UW System Flex Degree Program Tries To Boost College Grads, Fill Job Needs
The program is the first for a public university system in the United States. It is designed for people like Apel who have some college experience and want to complete a degree while juggling full-time work and family responsibilities.
The initial goal is to focus on the largest skills gaps in Wisconsin: information technology, health care, and business and management. Students can learn wherever and however they want, and can apply previous schooling, work skills and other prior knowledge toward a degree or certificate.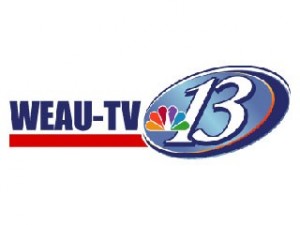 Admission opens for UW Flex degrees
"The initiative allows students to earn college credit by demonstrating knowledge gleaned from the workplace, military experience or coursework. The program is designed to help working adults earn degrees faster."
(watch video here)
UW launches Flexible Option program
"The UW Flexible Option uses a competency-based system to evaluate students, allowing them to apply their knowledge toward a degree. [UW Colleges and UW-Extension Chancellor Ray] Cross believes it will help break down the barriers that keep many adults from going back to finish a higher education. Cross says, "This program is focused on the student's pace and competency level. It's about helping individuals demonstrate, both for themselves and employers, that they have mastery of knowledge and skill necessary to earn a UW degree."
UW System President Kevin Reilly says the program will help make higher education available and accessible to a broader range of people, at a time when it's more needed than ever. "It's about offering that door of opportunity to more people, different people, people who may not have come knocking unless we provided them with a new pathway."
University of Wisconsin Launches New Flexible Degree Option
Having an advanced degree is becoming more of a requirement in the workforce, but with family, work and other daily activities it can be difficult to get into a classroom. That's where a new program is stepping in to help. The University of Wisconsin's new Flexible opened enrollment on Monday. The program allows individuals to apply the knowledge and experience they already have to earn a degree at their own pace.
(watch video here)
Working Adults Needing Degrees  can now Enroll in UW Flex Program
The program also offers prospective students a component called Fit for Flex. It's not required, but Cross says it can help the adult determine if the program is for them.
The UW System is the first public university system in the country to offer a flexible degree program.

UW Flexible Option rewards lifelong learning
The University of Wisconsin Flexible Option has caught the attention of the national media — features in the New York Times and Wall Street Journal, for example — as well as the education community throughout the country.
It's a joint project of the UW System and the UW-Extension. The reason the program is getting attention is because it allows people to earn credits for what they already know, through on-the-job experience, the military, or other coursework.

Flex Option helps adults complete college degrees
Fortunately, Wisconsin has a ready source of potential college graduates: the one-in-five adults who have completed some college but did not finish a degree program. However, many of these individuals have already entered the workforce, and have job, family or other commitments that may make it difficult to attend traditional college courses. Alternative education opportunities, such as online distance learning, are increasingly available, but up until now it has been challenging to earn a college degree this way.
Associated Press (The following article was included in but not limited to the following outlets):
Minnesota Star Tribune
The Indiana Republic
La Crosse Tribune
Green Bay Press Gazette
Dubuque Telegraph Herald
WQOW Eau Claire
Oshkosh Northwestern
The Daily Journal (Indiana)
WTAQ Green Bay
WHBY Appleton
WAOW Wausau
Channel 3000 Madison
Juneau County Star-Times
Price County Herald
WHBL Sheboygan

Admission Opens for University of Wisconsin Flex Degrees
The program allows students to earn college credit by demonstrating knowledge gleaned from the workplace, military experience or coursework through a series of online tests. Participants work with advisers who can direct them where to learn material they don't know.
The program will begin at UW-Milwaukee and the UW System's two-year schools in January. UW-Milwaukee is offering the option in nursing, biomedical diagnostic imaging and information technology. The two-year schools are offering it for a number of associate degree programs, including biology, chemistry, computer science and engineering. More campuses are expected to offer flexible degrees later next year.

Governor Scott Walker Commends UW-System on Launch of UW Flex Option
"The UW Flexible Option has the potential to transform education on a national level," Governor Walker said. "We're pioneering a new way to offer an affordable and quality education and this model allows students to adapt quickly to ever-changing industries and businesses. I commend Chancellor Ray Cross, the University of Wisconsin-Extension, and the UW System for working under the ambitious timeline to make this opportunity available."

UW Flex Option Provides Choices and Opportunity
"As we continue working to develop our workforce in the state, this new program provides an innovative boost. Businesses are looking to hire skilled employees, and the Flex Option program gives individuals the chance to be recognized for their skills. Nursing, Information Science, and Technology are some of the in-demand degrees offered so far."
To learn more about the UW Flexible Option and find out if it's right for you, visit our site and call 1-877-895-3276 to talk with a friendly Flexible Option enrollment adviser.