MADISON, Wis. – The University of Wisconsin Colleges and UW-Extension's top leader noted Gov. Scott Walker's recently announced personal interest in the new UW Flexible Option.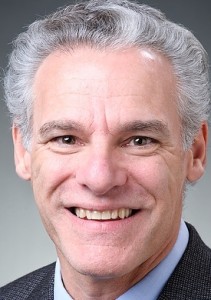 "From day one, Gov. Walker has been among the strongest supporters of this innovative approach to educate our workforce," said Aaron Brower, interim chancellor of UW Colleges and UW-Extension. "UW Flex is a way for Wisconsin residents like him to complete a degree."
He added, "We estimate 700,000 Wisconsin adults have some college but no degree. We continue to grow the offerings of the UW Flexible Option, as well as opportunities through UW Colleges Online, http://online.uwc.edu/, and other programs, to meet the needs of all students."
UW Flex is a "competency-based" program that allows students to earn credit toward a degree or certificate by taking assessments that measure knowledge and skills acquired through various means, such as on-the-job experiences and military training. The first University of Wisconsin institutions to offer programs in the UW Flex format are the UW Colleges, which offers an Associate of Arts and Science degree, and UW-Milwaukee, which offers one certificate and three degree programs. Information is available at: https://flex.wisconsin.edu/
"We know that students want to pursue higher education through UW Flex and our other programs because they're built on the same high standards that earned the UW System's international reputation," Brower said.
UW Colleges is the third largest institution of the UW System and includes 13 campuses and UW Colleges Online. UW-Extension, which receives the third largest amount of federal grants in the UW System, serves Wisconsin families, businesses and communities statewide through offices in all 72 Wisconsin counties and three tribal nations, continuing education services through all 26 UW System campuses, the statewide broadcasting networks of Wisconsin Public Radio and Wisconsin Public Television, and entrepreneurship and economic development activities by county throughout the state.