Kristin Deprey is a big believer that sometimes a career chooses you. Whether it was happenstance or the right place at the right time, Kristin's winding career journey led her to where she knows she is supposed to be: helping individuals in their substance use recovery journey.
As a clinical alcohol and drug abuse supervisor at St. Croix County Health and Human Services, she oversees clinical and administrative supervision of the county's substance use counselor team. Along with developing substance use treatment programming, she meets regularly with staff to discuss client statuses and evaluate clinicians' direct care skills and abilities. 
Prior to her supervisor role, she worked as a treatment court substance use counselor within the correctional system for St. Croix County. This required her to be a liaison representing incarcerated individuals for treatment and substance use recovery as part of a legal team, all while reporting updates to the drug court program.
"When you are working with incarcerated individuals, you are trying to help them during a critical time in their lives," Kristin said. "They are facing a decision of 'am I going to continue to do what I've been doing? Or, am I going to take this time to commit to treatment and work on improving my situation?' I met them at that fork in the road and asked how I could help and support them through those challenges."
RELATED: How Criminal Justice Professionals Can Impact Their Communities with Substance Use Disorders Counseling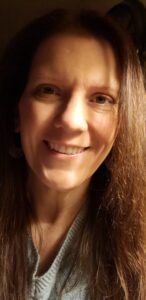 With 20 years of experience working in the substance use treatment field, Kristin's drive led her to not only provide care, but to also teach others within the profession. Concurrently with her role at St. Croix County, Kristin is the lead program faculty for the 100% online UW-Madison Substance Use Disorders Counselor Certificate program, offered through the UW Flexible Option. The program fulfills the 360 specialized educational hours required for the Substance Abuse Counselor (SAC) or Clinical Substance Abuse Counselor (CSAC) licensures in Wisconsin. Designed to be completed in 24 weeks or less, learners will demonstrate mastery in a variety of skills and knowledge, such as identifying and applying evidence-based counseling practices and properly documenting client care from intake through discharge, and beyond.
UW Flexible Option connected with Kristin to talk about the importance of the certificate program and to share any advice she has for those interested in pursuing substance use counseling:
How did you get involved in the UW-Madison Substance Use Disorders Counselor Certificate program?
I keep my finger on the pulse of what's happening in the field. And, honest to goodness, there was an email or advertisement that I saw seeking a program faculty lead for the certificate. I thought it was an outstanding opportunity, so I applied, and here I am!
Get a UW Flexible Option Degree Guide
Download an introductory guide (PDF) to the self-paced, competency-based UW Flexible Option programs, including details about costs, admission requirements, and more.
What were some of the qualities of the certificate that attracted you to apply for the program faculty role?
The 100% online format is tremendous. I live in Eau Claire, Wisconsin, so being in the northern half of the state we have some substance use educational programs up here, but not as many as you see in Madison. It is a huge advantage for anyone within the state of Wisconsin to earn this certificate, no matter where they are located. Also, the online format fits around varying work schedules. Having the freedom to be able to do a 100% online course to me is phenomenal and really eliminates accessibility barriers that working professionals run into.
Second, the competency-based design of the program was exciting to me. I think there's a stereotype about substance use treatment within the counseling community that just any counselor can fulfill the role. But actually, there is a foundational knowledge base that's necessary to be effective in substance use treatment, and the program provides those evidence-based practices. Also, the support that learners receive throughout the program from the success coaching team is second to none.
What can learners expect from the UW-Madison Substance Use Counselor Certificate program?
I think content for this program is one of the strongest selling points, because it focuses on the knowledge and skills you need—not only to work with the person who's actively using, but also with their family members. This program teaches both, and looks at substance use from the disease model. We have so much evidence today that substance use is a disease and needs to be treated accordingly.
As far as program content to highlight, there are case studies and data analysis assignments that provide learners with the opportunity to apply their learned knowledge to the case study's situation and to then consider what is happening in their own communities when it comes to substance use. 
For example, if we look at what is available for substance use treatment in the state of Wisconsin, there are a lot of differences depending on location. That is a real-world case study in which learners can examine how their local community fits in with treatment allocation. I like to help learners critically think about how they can integrate everything they are learning in the program with everything they have experienced in order to become more well-rounded, effective substance use treatment professionals.
What advice would you give to anyone interested in going into substance use counseling?
Talk to other substance use counselors who are currently in the field. Ask about what they do, why they do it, and what brought them into the field. This can help you learn about all the different pathways this profession can take you.
Also know that this is not an easy profession. You see a lot of pain in this field. I don't say that to scare anyone; I am just being real. When considering the substance use treatment field, be prepared for those negative outcomes just as much as the positive ones. It would be nice to say that every client that I ever worked with is sober and doing well, but that's not the case.
Being prepared means making sure you have a strong community of support around you. Self-care is absolutely necessary as a substance use counselor. We don't always take that time to step back and realize what hearing stories of trauma can do to us. Post-traumatic stress disorder (PTSD) for clinicians and substance use counselors is real. We're the ones that need to be grounded in this path of devastation that substance use disorders bring. We need to be able to take care of ourselves, so we can be there for others.
My other piece of advice is to seek out and establish a mentor in the field, because the licensure process can be complicated and confusing at times.
RELATED: How to Become a Licensed Substance Abuse Counselor
Anything else you would like to add about the online certificate program?
This program is a phenomenal opportunity that can help people move up in their skills and gain knowledge in order to support folks that really need it. This is important work, and we need more passionate people who want to make a difference in their communities. If that sounds like you, then check out this program.
Want to learn more about how expert program faculty, like Kristin Deprey, CSAC, teach, support, and prepare UW-Madison Substance Use Disorders Counselor Certificate learners for impactful substance use treatment careers? Check out the certificate's curriculum or contact an enrollment adviser at 608-262-2011 or flex@uwex.wisconsin.edu.