The University of Wisconsin-Milwaukee College of Nursing's RN-to-BSN degree program has been ranked in the top 25 in the United States by TopRNtoBSN.com. 
The 100% online nursing degree offered through the UW Flexible Option is one of the three RN-to-BSN options at UW-Milwaukee. The other two RN-to-BSN programs can be taken face-to-face at UW-Milwaukee or online through BSN@Home. 
"I am so proud of UW-Milwaukee's commitment to innovative programming in our BSN completion programs. It is an honor to have our program recognized at this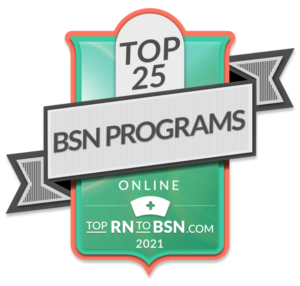 level," said Nicole Simonson, director of UW-Milwaukee RN-to-BSN completion programs and clinical assistant professor. "Our students and alumni are impacting the profession of nursing daily through patient interactions, quality improvement projects, and community health education."
The online UW-Milwaukee RN-to-BSN program is accredited by the Commission on Collegiate Nursing Education and approved by the State of Wisconsin Board of Nursing.
Get a UW Flexible Option Degree Guide
Download an introductory guide (PDF) to the self-paced, competency-based UW Flexible Option programs, including details about costs, admission requirements, and more.