The Wall Street Journal featured the UW Flexible Option in an article first published on January 24, 2013.  The article, by Journal reporter Caroline Porter, highlights the University of Wisconsin's innovative new way to earn a college degree.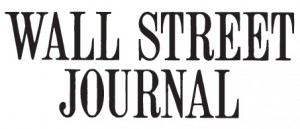 College Degree, No Class Time Required: University of Wisconsin to Offer a Bachelor's to Students Who Take Online Competency Tests About What They Know
David Lando plans to start working toward a diploma from the University of Wisconsin this fall, but he doesn't intend to set foot on campus or even take a single online course offered by the school's well-regarded faculty.
Instead, he will sit through hours of testing at his home computer in Milwaukee under a new program that promises to award a bachelor's degree based on knowledge—not just class time or credits.
Read full article here.
Get a UW Flexible Option Degree Guide
Download an introductory guide (PDF) to the self-paced, competency-based UW Flexible Option programs, including details about costs, admission requirements, and more.