Boban's educational and professional journey spans nearly half the world. As a database administrator, Boban received several years of schooling in his native India. But his desire for greater career opportunities brought him to the United States. Now living in Texas, Boban is looking to advance his education and professional potential. After researching countless degree programs, it was a National Public Radio story that brought Boban to the University of Wisconsin Flexible Option, a competency-based education option for working adults.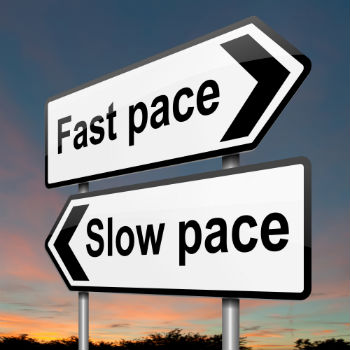 "I looked at nearly every online program imaginable and chose the flexible, online Information Science and Technology degree program because it is very affordable and appropriate to the lifestyle of a working individual," says Boban. "I like the schedule of subscription periods, the concept of mastering a competency, and the fact that most of the materials you need are online."
Boban began the flexible Information Science and Technology degree program when it launched in January 2014. He says he's putting all his energy into his schooling, hoping to complete the program by the end of the year.
"Flex is a good fit for working adults," Boban notes. "I spend about three hours a day, or 10 to 15 hours a week, on my studies. The program allows me to take in as much as I can, but never so much that I can't understand or digest the material."
While Boban says the online, self-paced nature of Flex provides a challenge—requiring students to draw on their self-discipline to work through the program without the cushion of interaction with classmates—he says being able to use his work experience creates the unique opportunity to grow his skills.
"Online learning can be difficult. You have to be disciplined. It helps that Flex allows me to use knowledge I already have. It allows me to progress at a faster pace."
Boban notes he also enjoys the support of his Academic Success Coach, in addition to the affordability of taking as many competencies as he's comfortable with each subscription period. He says he's now focused on graduating as soon as possible, hoping to use his degree as a stepping-stone to a master's, possibly even a doctoral degree, not to mention more job opportunities to choose from.
"This is going to be tremendously helpful to me because of the education and the expanded knowledge I'm acquiring," Boban says. "I am able to relate my knowledge to get to the heart of what I'll need to advance in the workforce."
To find out more about the UW Flexible Option and whether this competency-based education option is a good fit for you, call a friendly enrollment adviser today at 1-877-895-3276.
Get a UW Flexible Option Degree Guide
Download an introductory guide (PDF) to the self-paced, competency-based UW Flexible Option programs, including details about costs, admission requirements, and more.
More student stories
Why One Busy Nurse Chose the UW Flexible Option's RN to BSN Program
How One Ambitious Student Saved $7,500 and Nine Months in His Very First UW Flexible Option Subscription Period
Busy IT Specialist and Bass Player Still Finds Time to Earn His Bachelor's in Information Science and Technology Degree
CT Technologist Finds New Challenges, Direction with Competency-Based Diagnostic Imaging Program
A Lifetime as a Computer Wiz, and Soon an Information Science and Technology Degree to Show for It