If you want a degree program that's self-paced and affordable, you're in the right place. Online, competency-based University of Wisconsin Flexible Option programs are designed exactly for adults like you.
So, what might your study plan look like if you wanted to complete your degree in 12 months? 18 months? 24 months? We will show you below using the UW Flexible Option Bachelor of Science in Information Science and Technology program as an example.
But first, here are two things you need to know.
The study plans below were created with the assumption that

you need to complete around 40 credit equivalents

to earn your bachelor's degree through UW Flexible Option and already have earned several college credits when you begin the program. In reality, you may need to complete more or fewer than 40 credit equivalents; you will know for sure after receiving your personalized credit evaluation after admission.

Keep in mind:

Once you know the material, you can complete an assessment (e.g. tests, projects, or other activities) to prove your knowledge. No waiting for test day or finals week. Once mastered, you can move on to the next assessment or competency set, which is similar to a course.

That's how some students move so quickly through the program. At any point, you can choose to slow down if you want more time to master material; this is an option many students take advantage of during their time in a UW Flexible Option program.
The 12-Month Plan
Credits to complete: ~40
Total tuition: $7,650
Estimated study time per week: 36 hours
Saves you: Time and money
This study plan is recommended for students who:
Have excellent time management skills

Are ambitious and self-motivated

Have ample time to focus on their studies without distraction

Can apply a lot of work or life experience to their studies

Want to earn their degree as fast as possible

Get a UW Flexible Option Degree Guide
Download an introductory guide (PDF) to the self-paced, competency-based UW Flexible Option programs, including details about costs, admission requirements, and more.
About this study plan
Based on this study plan, you would choose the All You Can Learn subscription level, which allows you to take more than one competency set at a time and costs $2,250 for three months of learning. Each subscription period, you would enroll in and complete four or more competency sets, which can be a challenge for students with full-time jobs and families. But some students are able to manage this credit load, especially if they have a lot of time to dedicate to their studies and familiarity with the subject matter. Finally, it's recommended that you take the senior capstone without any other competency sets, so for that last three-month subscription period, you could select the Single Competency Set option ($900).
The 18-Month Plan
Credits to complete: ~40
Estimated study time per week: 18 to 27 hours
Total tuition: $12,150
Saves you: Time
This study plan is recommended for students who:
Must balance a busy home and work schedule

Have approximately 40 credit equivalents to complete

Want to earn a UW degree but can't complete an on-campus program or commit to a set schedule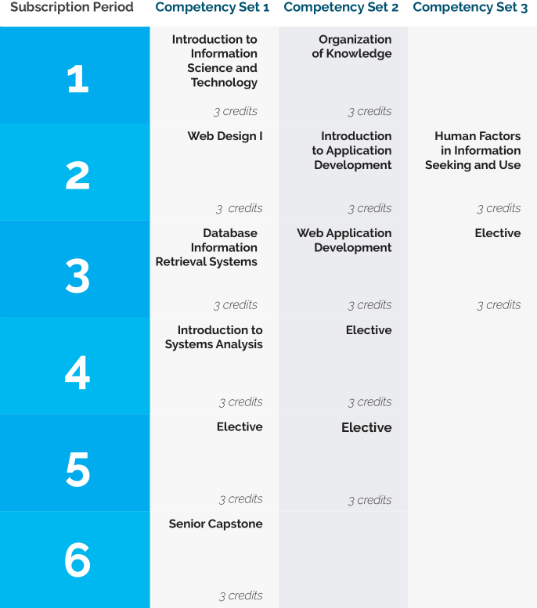 About this study plan
Based on this study plan, you would need to choose the All You Can Learn subscription level for most terms. To stay on track with this plan, you should plan to complete one to three competency sets in a given three-month period. Your real-life study plan might vary a lot from this hypothetical one. This plan gives you the freedom to load up on coursework during one three-month period and then, during busier months, take just a single competency set. And, again with this plan, you would take the senior capstone at the end of the program by itself.
The 24-Month Plan
Credits to complete: ~40
Estimated study time per week: 9 to 18 hours
Total tuition: $13,950
Saves you: Stress of having juggle a heavy course-load with a busy personal life
This study plan is recommended for students who:
Have an extremely busy work and home schedule

Want an option to spread the financial obligation over a longer period of time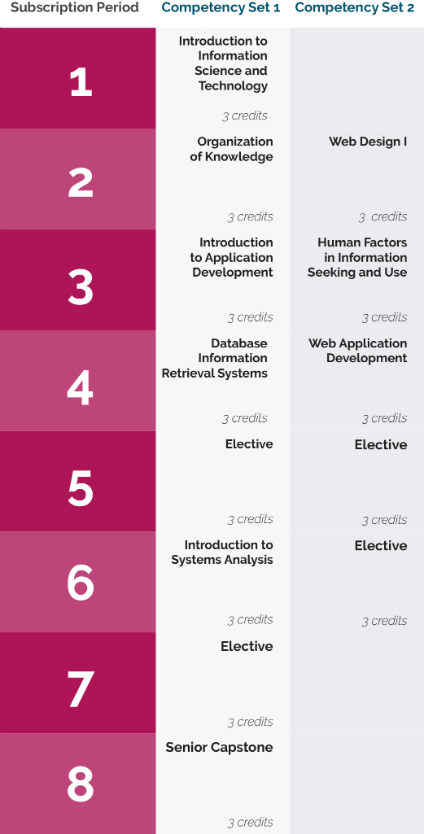 About this study plan
Assuming you need about 40 credits to complete your degree and you want to earn a degree in about 24 months, you have a lot of flexibility. You could choose the All You Can Learn subscription level for some three-month periods and the Single Competency Set option for others, depending on your personal schedule and preference. Most UW Flexible Option students are extremely busy, both at home and at work, but they need to fit school into their life somehow. If this sounds like you, consider completing competency sets at a slower pace, taking only one competency set or two competency sets at a time. That's one of the benefits of the UW Flexible Option format—your education won't suffer if you need to slow down.
Want help creating a study plan?
Not a problem! As a UW Flexible Option student, you'll be assigned an Academic Success Coach who will help you every step of the way on your UW Flexible Option journey. One of the coaches below will help you design the study plan that best suits your unique schedule and needs. Learn more about the coaches here.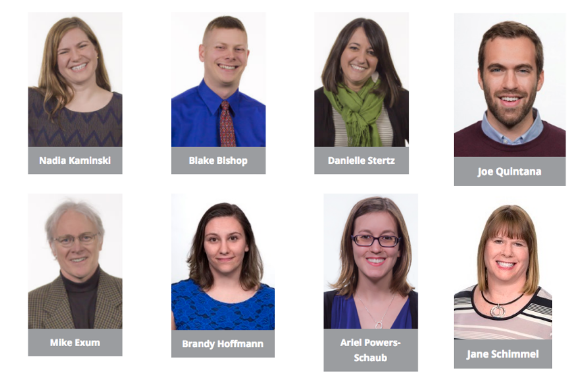 University of Wisconsin offers six degree programs and three certificate programs in the online, self-paced UW Flexible Option format. Explore the programs now.
Read more
Which Pace Is Right for You? Part 1: Former Programmer Analyst Andrew Hybert
A Classical Musician Takes Business into Her Own Hands with the UW Flexible Option