UW Flexible Option Academic Programs
Nursing, information science and technology, diagnostic imaging, communications, and associate degree programs are the first programs to be offered by partnering UW System institutions in the new self-paced, competency-based UW Flexible Option format. By emphasizing competency over seat time, the Flexible Option lets you make the most of your prior learning and experience so you can advance toward a UW degree at a pace you decide.
Learn more about the first UW Flexible Option programs from UW-Milwaukee, UW-Parkside and UW Colleges:
Don't see a program in your area of interest? Stay tuned—more UW Flexible Option programs to be announced soon!
Sign up for Flex eNews to stay up-to-date on the latest new programs.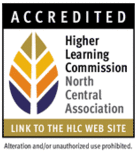 The competency-based Flexible Option degree programs of University of Wisconsin-Milwaukee, University of Wisconsin-Parkside and University of Wisconsin Colleges are accredited by the Higher Learning Commission of the North Central Association of Colleges & Schools.
Contact Us
UW Flexible Option
UW–Extension, Office of Student Success
5602 Research Park Blvd, Suite 303
Madison, WI  53719
Telephone: 1-877-895-3276
Fax: 608-262-4096
Email: flex@uwex.edu