You'd always meant to earn a degree. But somehow, life had other ideas. Before you knew it, you were working full time—maybe even supporting a family. By then, traditional college courses were no longer an option. That's why we created the Flexible Option—a smart new way to earn a UW degree. Made for busy adults, the Flexible Option lets you start when you want. Advance at your pace. Test when you're ready. And earn credit for what you already know. It's more than flexible—it's focused on you.
Led by partnerships throughout the UW System and UW-Extension, the UW Flexible Option draws upon the expertise of UW faculty to offer a more personalized, convenient, and affordable way for adults and other nontraditional students to earn a University of Wisconsin degree or certificate.

The UW Flexible Option's self-paced, competency-based degree and certificate programs let you start any month, work at your own pace, and earn credit using knowledge you already have—whether that knowledge was gained through prior coursework, military training, on-the-job training, or other learning experiences.
Unlike traditional semester-based classroom and online degree programs, the UW Flexible Option awards credit based on competency, not class time. You make progress by passing a series of assessments—tests, papers, and other projects—that prove you have mastered competencies—the skills and knowledge identified by UW faculty as essential to your chosen degree. As soon as you demonstrate mastery of an area, you earn credit and move on to the next competency and assessment.
As you progress toward your degree, you will receive support from an Academic Success Coach who will personalize your lesson plan, help you prepare for assessments, and point you to the learning resources—such as textbooks, websites, and open online courses—you need to succeed.
Because UW Flexible Option programs are created by the same expert faculty as traditional UW programs, using the same rigorous content and standards, you can look forward to graduating with the same recognized and respected UW degree as students who attend classes on campus.
UW-Milwaukee and UW Colleges are the first UW institutions to offer programs in the new Flexible Option format. Several other UW System institutions, including UW-Parkside, are working to offer UW Flex options for their degree programs in the future.
If you are ready to take the next step and find out if this self-paced, competency-based educational format is the right fit for you, then we encourage you to sign up to take the Flex Fit online self-evaluation.
Contact us
UW Flexible Option
UW–Extension, Office of Student Success
5602 Research Park Blvd, Suite 303
Madison, WI  53719
Telephone: 1-877-895-3276
Fax: 608-262-4096
Email: flex@uwex.edu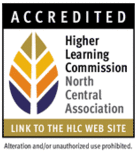 The competency-based Flexible Option degree programs of University of Wisconsin-Milwaukee and University of Wisconsin Colleges are accredited by the Higher Learning Commission of the North Central Association of Colleges & Schools.