Overview
Advance your career by mastering the tools and techniques of effective project management. 
In every job, regardless of your title or your industry, you manage projects. Project scheduling, managing budgets, leading diverse teams, and effectively communicating with your stakeholders are just a few of the many skills required in successful project management. Today's employers are looking for employees who can independently manage complex projects both large and small.
Demand for trained project managers is increasing. The world's leading association of project managers—the Project Management Institute (PMI)—anticipates over 200,000 new project management jobs annually in the US by 2027. And that's on top of filling the scores of positions newly vacated by retirement—which they found to be creating a considerable talent gap. Even if you aren't looking for a full-time project manager job, project management skills are highly transferable, and are a must-have in today's competitive workplace.
Whether you are looking for a job as a full-time project manager, or you want to improve your skills in your current role, this certificate can better prepare you to meet the demands of managing projects in the modern workplace. 
What You'll Learn
This certificate, awarded by UW-Parkside's AACSB accredited Business Department, was designed from the ground-up around the PMI standards for project management. In fact, this certificate satisfies the educational requirements needed to sit for the highly sought-after PMP certification. The PMP is the industry gold standard for project management professionals.
This certificate program walks you through an entire project lifecycle—from writing the project charter and scope statement, to assessing the project risks, and closing out a successful deliverable. The certificate focuses on traditional—or waterfall— project management, but will also teach you principles of agile. 
How Does this Certificate Work? 
The UW Flexible Option is a national pioneer in competency-based education. This 13-credit certificate is specifically created for adult learners like yourself. This means, you can earn the project management credential you need to get ahead—without sacrificing your commitments to work and family. 
Competency-based education is all about your ability to prove mastery over the knowledge and skills in the program, not about seat-time in a classroom. That means if you already have experience in some areas, you'll be able to build on that and accelerate your progress. On the other hand, if you're struggling with a concept and need more time to study it, you can do so without the stress of a looming deadline. 
Benefits of the UW Flexible Option:
Complete the certificate 100% online, with

no

live log-on times or course deadlines

Leverage your existing experience to accelerate through the program

Earn an accredited credential taught by respected UW faculty 

Get started any month of the year 

Once you begin the program,

your tuition will never increase
Who Should Enroll? 
This program is meant for students who want to earn a respected UW credential online and at their own pace. Successful students should already hold a bachelor's degree—in any field— or be actively working toward their bachelor's degree and be more than halfway done. If this does not describe you, but you are still interested in enrolling, you should be someone with more than five years of business experience, preferably in mid-level management or above.  
Since the UW Flexible Option is fully online, independent, and self-paced, this style of learning is not always the best fit for everyone. Our most successful students are those who are:
Motivated, disciplined self-starters

Comfortable holding themselves accountable

Capable of thriving in an independent learning environment
Interested in project management but need a full bachelor's degree? Check out our Bachelor of Science in Business Administration and earn this project management certificate along the way. Call our enrollment advisers to learn more: 608-262-2011. 
About UW-Parkside 
Located in Kenosha, WI, the epicenter of the mega region between Milwaukee and Chicago, the University of Wisconsin-Parkside is dedicated to providing students with quality instruction and a strong return on their investment. The business department is accredited by AACSB International – the Association to Advance Collegiate Schools of Business International, which is the gold-standard accrediting body that fewer than 5% of business programs internationally are recognized by. 
Students in the business department learn and master an industry-informed curriculum, in skills ranging from marketing, project management, accounting, supply chain management, and strategic planning. UW-Parkside is especially known for its affordability and student-centered approach to learning.
Accreditation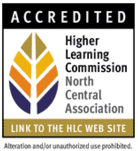 University of Wisconsin-Parkside is accredited by the Higher Learning Commission of the North Central Association of Colleges & Schools. The business department is accredited by the Association to Advance Collegiate Schools of Business-International (AACSB).
Curriculum
This certificate uses projects to simulate the types of experiences you might face in the workplace. This applied learning format ensures that you have not only mastered the key concepts, but it also prepares you with a portfolio of work that prospective employers will find valuable. 
Throughout this certificate, you will learn the skills needed to manage a project from conception to close. There are 13 courses needed to earn the certificate—each is worth one credit hour. By breaking the curriculum into smaller, one credit courses, it is easier for you to focus on mastering each individual skill while balancing your other work and family obligations.
PMGT 301X: Introduction to Project Management
Introduction to and importance of project management. Different project management frameworks and methodologies will be introduced at a high level and the student will be able to determine which framework to choose for a given project. Students will focus on waterfall/traditional project management, project lifecycle, and the five main process groups and ten knowledge areas. Additional topics include project charter and project stakeholders.
PMGT 302X: Introduction to Planning and Scope Management
Students will continue to develop a project management foundation. Students will master the concept of a project management plan and understanding the different subsidiary plans that makeup the overall plan. Additional topics include project scope, its importance and documenting of project scope upfront along with requirements.
PMGT 303X: Introduction to Schedule Management
Students focus on developing a schedule for the overall project. Students will learn how tasks are organized and sequenced along with resource and duration assignments. Topics include relationship among the tasks and process thinking to help plan the project well.
PMGT 304X: Introduction to Cost and Quality Management
Students focus on cost and quality. These are two critical pieces to planning a project as the student will need to understand how to estimate, forecast, and manage a project budget. Topics include various tools and techniques to manage the total cost and breakdown of tasks, the quality criteria, tracking quality, and tools/techniques to manage quality and cost.
PMGT 305X: Introduction to Resource and Communication Planning
Students focus on the resource and communication plan, as well as securing resources for the project. Students will be able to explain resource characteristics and what a resource will bring to the task at hand. Students will also learn the importance of communication and build a communication plan for given project scenarios. The course will also review project stakeholders and understanding their needs and interest levels.
PMGT 306X: Introduction to Risk Planning
Review the concept of a risk management plan. Identify potential risks for given project scenarios. Utilize tools to track risks and develop risk remediation plan.
PMGT 307X: Procurement Management
Review the project procurement plan, and concepts including third party assistance. Students will learn how to engage with vendors, how to submit requests for information and proposals. Students will also be able to determine which type of activities or projects determine a specific type of contract to proceed with based on requirements management plan.
PMGT 308X: Stakeholder Planning & Communication Management
Develop a stakeholder management plan based on project charter and risk register. Topics include how and when to engage stakeholders, stakeholder interest, communication preferences, and stakeholder involvement with the different projects.
PMGT 309X: Monitor and Control
Students focus on the monitor and control process group. Students develop the baseline and track progress. Additional topics include change management process and handling/processing change requests.
PMGT 310X: Cost and Quality Control
Students will learn how to apply best practices and use available tools to track costs related to the project. Students will focus on project quality and delivering a completed project to the stakeholders to meet their requirements. Students revisit quality plan to track progress and to determine whether the quality measures are met.
PMGT 311X: Resource Management and Team Formation
Students will learn the process for acquiring resources and forming the team. Topics include the five stages of team development, techniques to influence team members that may not report to a project manager, the importance of a kick-off meeting and holding effective meetings. Students will learn how to tie in elements from the planning stage to align with their teams.
PMGT 312X: Project Closure
Students will learn about preparation for closing a project. Students will focus on tools and procedures to follow to effectively close a project, including documenting lessons learned. Students will learn how to close out procurement's, contracts, and end resources as well.
PMGT 313X: Agile Framework
Learn the key roles and ceremonies associated with the Agile framework. Recognize the differences between Agile and waterfall project management and be able to determine which projects are better suited for each approach.
PMGT 314X: PMI Certification Preparation
Students will learn about the application process for PMI certification. Students will be introduced to tips and best practices for preparing to sit for the exam. This course is OPTIONAL and is not required to earn the 13 credit certificate. 
Tuition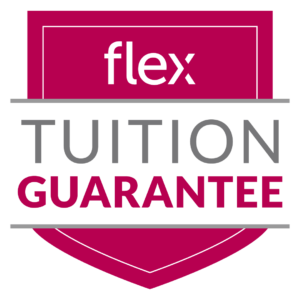 The UW Flexible Option offers working adults–like you–a more affordable way to finish a certificate. Your coursework takes place in subscription periods–rather than semesters. These subscription periods start every single month, and are approximately 12 weeks long.
Instead of paying based on your course or credit load, you pay a flat rate tuition of $2,250 per subscription period. You enroll in as many courses as you want in a subscription period, and you can add more courses if you finish others early. 
Are there any additional fees? There are no segregated fees with this program, which saves you hundreds of dollars per credit hour. However, your tuition does not include the cost of textbooks or other special materials that may be required for individual courses.
Students who enroll in this program as a stand-alone certificate are not eligible for financial aid. If you are earning this certificate as part of the B.S. in Business Administration degree in the UW Flexible Option, reach out to our financial aid team to discuss your options.
Admission
To be considered for admission to the Project Management Certificate Program, you must meet at least one of the following four requirements:
Junior or senior standing at UW-Parkside or another college/university
An undergraduate degree
Five years of business experience, preferably at mid-level management or above or at an entrepreneurial firm
Associate degree and two years of business experience, preferably at mid-level management or above or at an entrepreneurial firm
Students with transferable college credit should have a cumulative GPA of 2.00 or higher.  
NOTE: Prior college transcripts from which you may transfer credit must be accredited by a regional or national accrediting organization recognized by the CHEA (Council for Higher Education Accreditation).
Schedule an advising call at 608-262-2011, or contact us at flex@uwex.edu to learn more about our certificate programs.
How to Apply
You may apply up to five months in advance of your desired start date. See Steps to Apply.

If previously enrolled in Flex, please review our 

returning student

 admissions process.
Still have questions?  Check out our Admission FAQ page.