When Stacy Prodell was in high school, she already knew where she wanted to establish her career—the dental industry. During her senior year, she got on-the-job dental assistant training and after graduation began to work full time as a dental assistant. 
Originally, Stacy planned to go back to school to become a dental hygienist, but she was surprised by her love for assisting. After 15 years in that role, she was promoted to dental office manager, where Stacy found a new passion in the business side of dentistry. However, with these new responsibilities, she knew she needed to step up to the plate and grow, and obtaining her bachelor's degree was crucial.
"I knew I couldn't do a degree program that was going to negatively affect my job. I need the hours that I work," Stacy said. "I also have a young daughter and a husband, and it was really important to me that if I'm already working full time, I don't want to be out of the house anymore than I already am."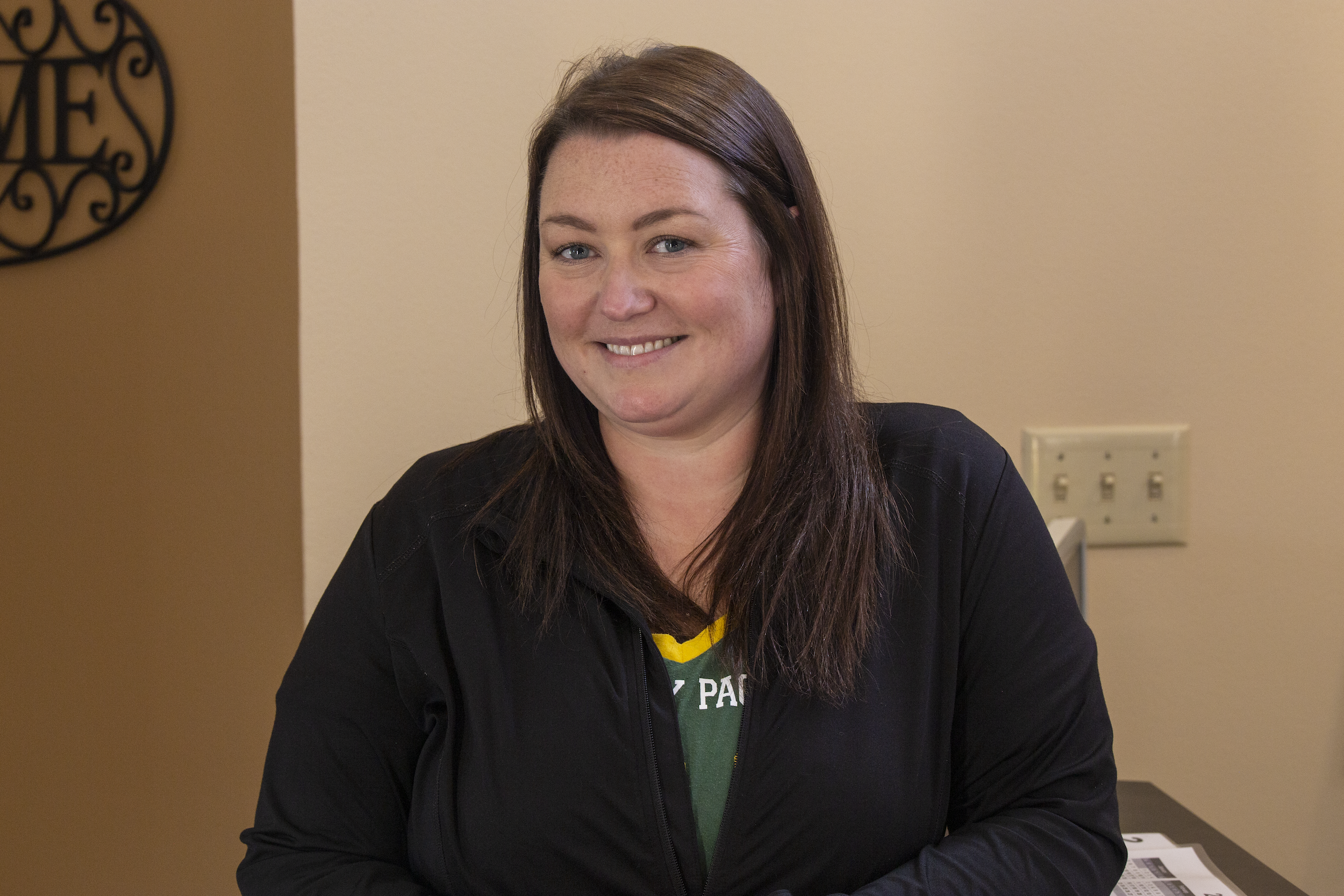 During her search, a UW Flexible Option Bachelor of Science in Business Administration (BSBA) Facebook ad grabbed Stacy's attention. Unlike the previous classes she took at Fox Valley Technical College, this program was 100 percent online, which appealed to her even more.
"The next thing about this program that really sold me was that it is self-paced," Stacy said. "I knew I could complete my degree as fast or as slow as I needed, and that really fit my life because I didn't know how taking on coursework and projects were going to affect my family and career."
Today, Stacy is proud to be the first graduate of this UW-Parkside BSBA degree, offered in the UW Flexible Option format, and she hopes other adult learners with busy jobs and families know that they too can get a degree on their own time.
Finding Success through Flexibility and Support
Students in the UW-Parkside BSBA degree, offered through the UW Flexible Option, have the ability to learn when and where they choose. Progress is not limited by a traditional semester or term-based schedule, and students are allowed to take breaks throughout their studies as needed. 
Through an innovative curriculum, students focus on mastering competencies and skills by completing projects and passing assessments assigned to specific areas such as finance, operations management, information systems, supply chain management, and more. With this format, students are able to expand upon and apply their current knowledge and previous education to progress more quickly through the program.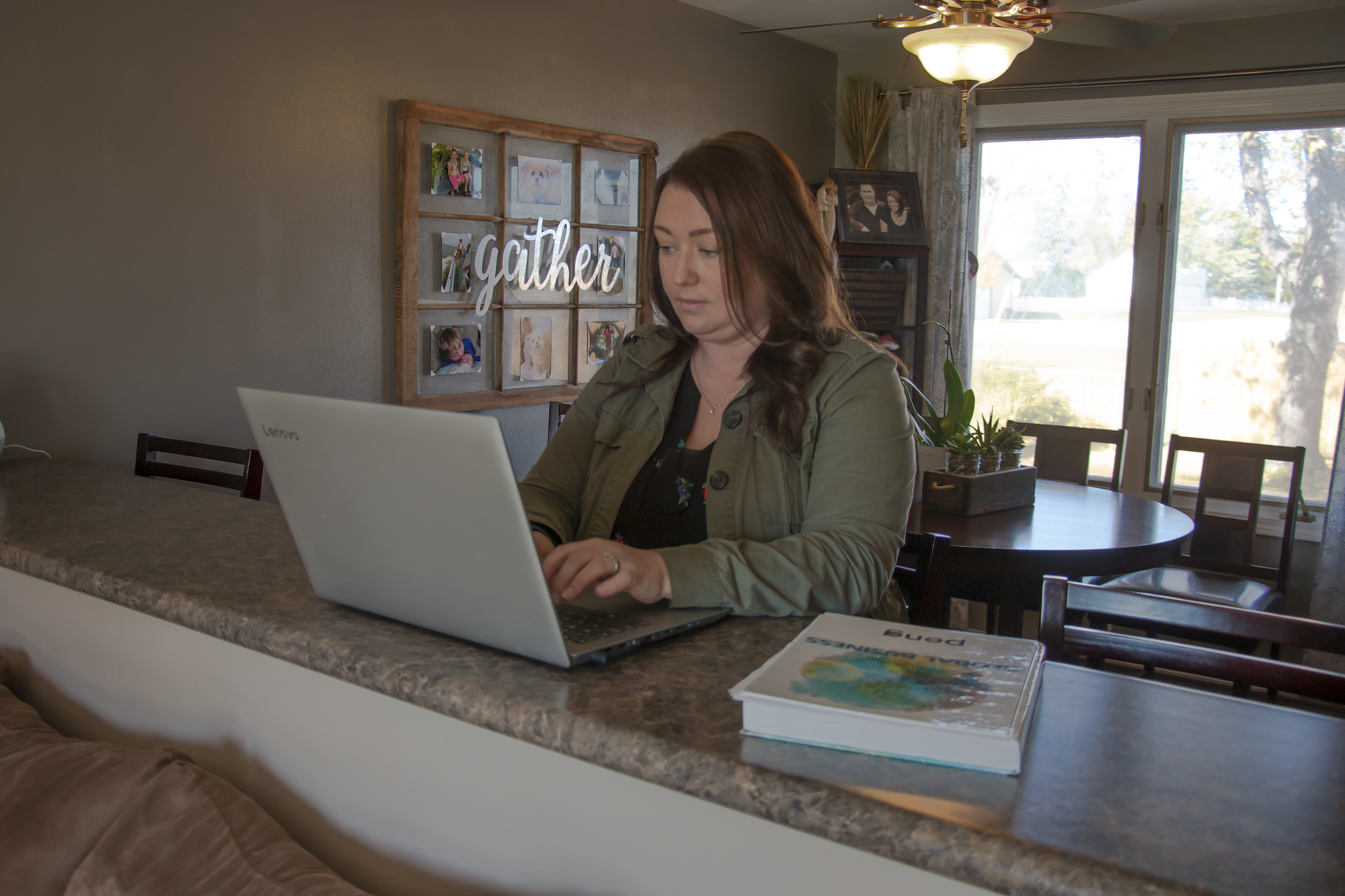 Upon graduation, students receive their bachelor's degree from UW-Parkside, which is among the less than 5 percent of business degrees worldwide that are accredited by the Association to Advance Collegiate Schools of Business (AACSB). To date, Stacy is one of more than 300 graduates from all of the offered UW Flexible Option degree programs.
Taking advantage of UW Flexible Option's self-paced learning modality, Stacy successfully navigated life's unpredictable road bumps, while still staying on track with her degree. Her Academic Success Coach, Ariel, provided support and an insider's perspective on what projects to take and when to pump the brakes.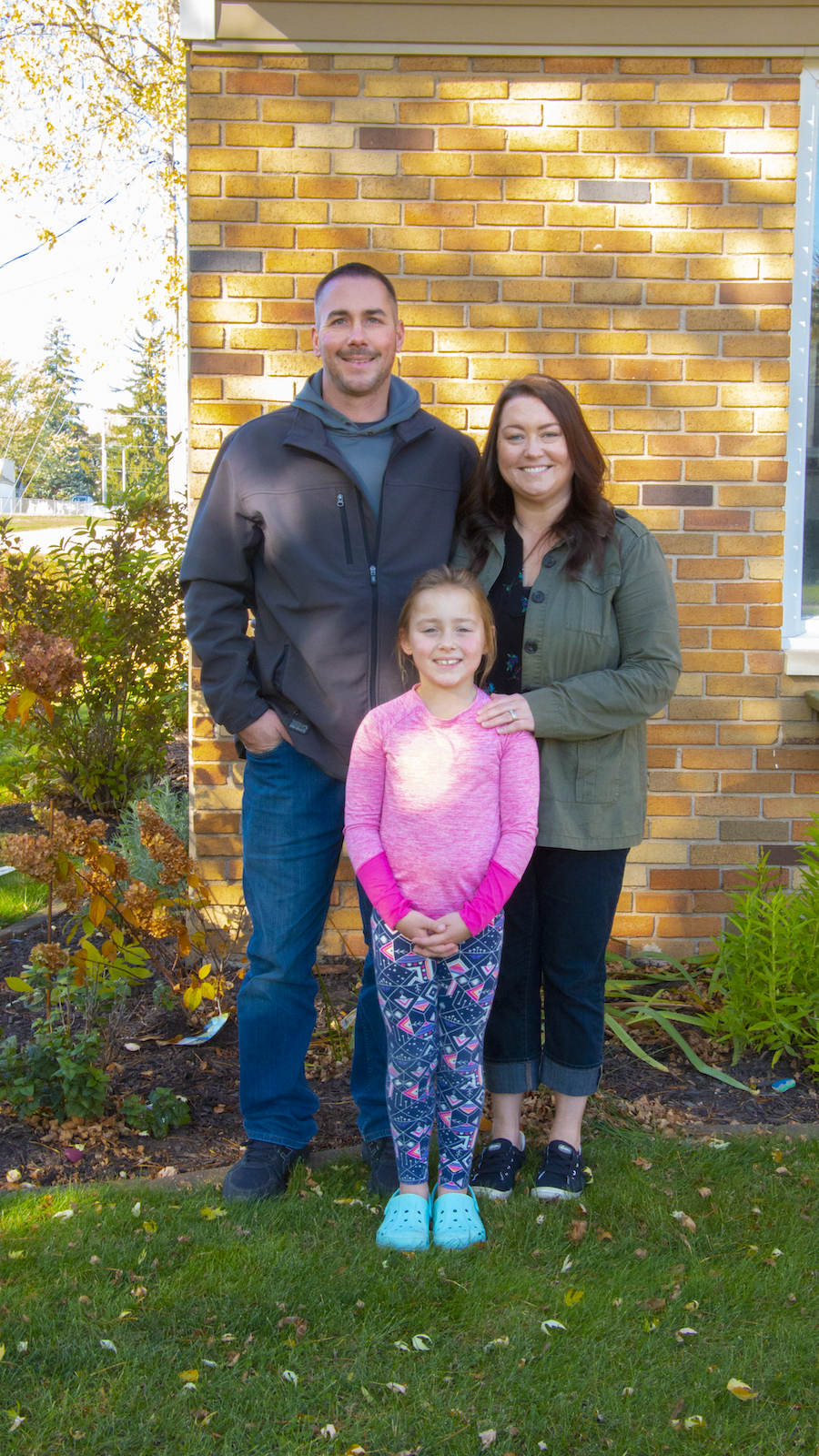 "Ariel talked me into taking a one-month break in between each completed subscription period, which was absolutely golden," Stacy said. "I wouldn't have known that I needed that time to breathe and reset unless Ariel had that insight and advice in the first place. If I had not taken breaks, I think I would have put too much work on my shoulders and quickly burn out, so her guidance was huge."
Instead of being an extra stressor when other areas of her life needed more attention, Stacy found peace of mind thanks to the program's flexibility. For example, there were a few times when her father was in the hospital and her priorities shifted.
"It was nice to know during that time that it was OK if I didn't get everything done during subscription periods," Stacy said. "If I didn't finish a project, I could take an 'in-progress' grade and then pick up where I left off. Or, in some cases I knew when I needed to work ahead on assignments. If I had hard deadlines or needed to meet in-person for classes, I wouldn't have been able to, so I am grateful that UW Flexible Option was made for people like me."
Get a UW Flexible Option Degree Guide
Download an introductory guide (PDF) to the self-paced, competency-based UW Flexible Option programs, including details about costs, admission requirements, and more.
One Degree Down and One More to Go
From understanding supply and demand models, to creating advanced Excel graphs, to managing people and looking for bottlenecks in her offices' processes, Stacy was able to simultaneously take what she learned in this UW-Parkside BSBA program and directly apply it to her job.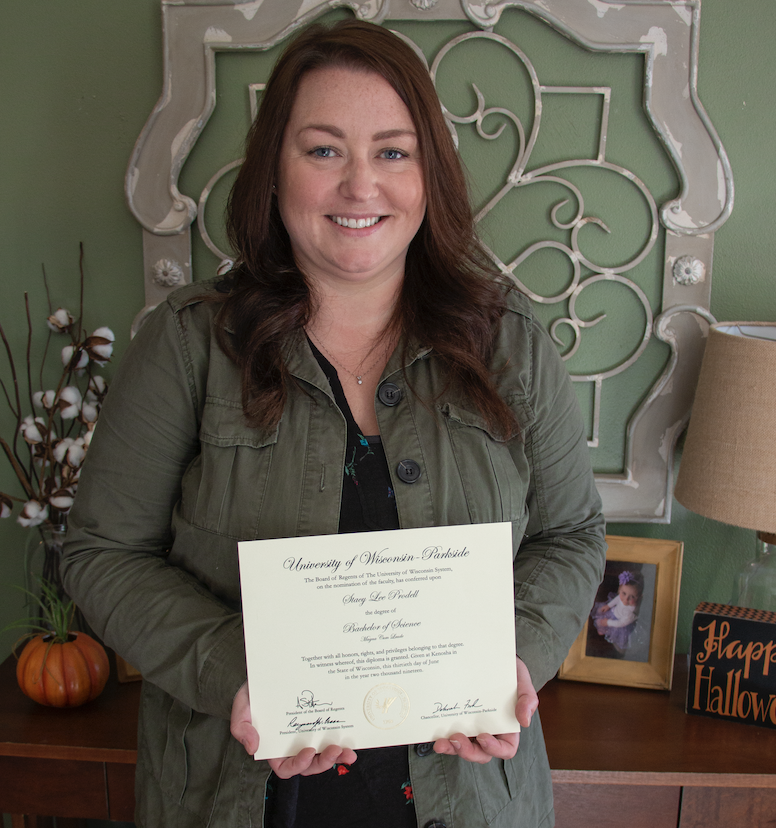 "When I had projects where I needed to use a business model, it was so easy because I could plug in all the information I have for each of the dental offices I manage," Stacy said. "I definitely had reservations about how good of an education I would get from an online degree program, but I learned so much, and I feel like I am now a very well-rounded professional ready to take on my current job and future responsibilities."
With such a positive online degree experience behind her, Stacy is now ready to take on her next adventure: an online master's degree in business administration (MBA) from UW-Parkside. Stacy admits that she had no intention of going on to graduate school, but after earning her bachelor's degree, she wanted to keep the momentum going. Additionally, Stacy's employers at Elite Smiles Dental have been incredibly supportive of her ambitious drive to continue her education through UW Flexible Option and now for her MBA.
Reflecting on her experience, Stacy has a few pieces of advice for prospective students: "Rely on your Academic Success Coach, because they really know what they are talking about," she said. "Definitely plan yourself some time off between subscription periods—UW Flexible Option is self-paced for a reason, so use it. 
"And if you were like me—really afraid of how much time getting your degree is going to take away from your family life—just know that it didn't impact mine even a quarter as much as I thought it was going to. I think there's a lot of people like me who would really benefit from an online program like this. It has changed my life, so why not yours too?"
What's Next?
Want to learn more about how the AACSB accredited, online UW-Parkside Bachelor of Science in Business Administration through the UW Flexible Option degree can help advance your career and education goals? Call 608-800-6762 or email flex@uwex.wisconsin.edu to get started.