Erica Wildes, a travel nurse based out of Boston, started her career in an unlikely place—accounting.
Nursing had been an interest of Erica's for a while, but she was discouraged from pursuing the profession at first; doubting whether she was ready. But after working in accounting, she gained valuable relationship management skills while working with clients that boosted her confidence.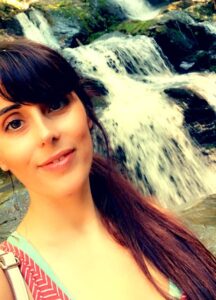 "When I went to college at 18, I wasn't positive on a career," Erica said. "After graduating with my business degree, I worked in accounting for a few years, and that was when I realized nursing was absolutely what I wanted to do."
Shifting gears, Erica completed her associates in nursing from Southwest Wisconsin Technical College and began working as a registered nurse at UW Health, a level I trauma center. UW Health's employment contract required Erica to complete her bachelor of science in nursing (BSN) which prompted her to research BSN options that fit her often inflexible nursing schedule.
"I had some coworkers at the time who had completed the online UW-Milwaukee BSN program through UW Flexible Option," Erica said. "They turned me on to the program, and after I learned more about it, I just knew that UW Flexible Option was going to fit my needs."
Flexible Pacing for an Unpredictable Profession
The UW Flexible Option format allowed Erica to take control of her coursework and busy schedule. She was able to earn her degree by leaning on her already-established nursing experience, completing projects, and passing assessments. This format has no live log-on times, and she was able to start courses every month.
"When I decided I wanted to start taking courses in January, I didn't have to wait until June," Erica said. "Keeping the momentum was a big part of my success."
RELATED: 7 Questions Adult Learners Should Ask When Pursuing a Nursing Degree
Inevitably, Erica's nursing schedule would get hectic, and sometimes coursework couldn't be top priority. She took a two-month pause in between courses at one point because she needed to slow down and re-pace herself.
"It was great to know taking a break was an option and not something that would hurt me in the long run," Erica said. "I knew taking that time off would make me more likely to keep going."
And keep going she did! In August 2021, Erica completed her UW-Milwaukee BSN within four years while working full time as a nurse. During that time, she also started working as a travel nurse—first in Virginia and now in Massachusetts. Highlights of her time in the program include the Nutrition course, in which she was able to take course learnings and apply them the next day in her role, and her final capstone course with Academic Program Lead, Nicole Simonson.
"Nicole couldn't have been more flexible and geared toward my success," Erica said. "I thought my capstone project would be hard because I was temporarily working in Virginia. I ended up splitting up the class—collecting data onsite, but then completing the class after I left the Virginia hospital. Nicole completely molded the class so that I could be successful."
Get a UW Flexible Option Degree Guide
Download an introductory guide (PDF) to the self-paced, competency-based UW Flexible Option programs, including details about costs, admission requirements, and more.
Countless Possibilities Ahead
Today, Erica has been working as a travel nurse in medical-surgical departments for more than two years. Before moving to work in Virginia and Massachusetts, Erica had lived in Wisconsin her whole life. Becoming a travel nurse has opened up many exciting possibilities for her career.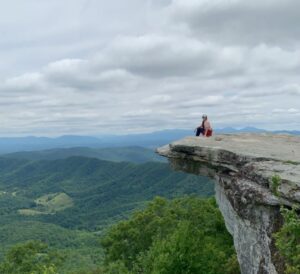 RELATED: 5 Ways a BSN Reinvigorates Your Nursing Career
During various COVID-19 surges in the U.S., Erica was one of the first nurses sent to hospitals in need of staffing COVID units. Working in smaller hospitals through the ups and downs of the pandemic has brought Erica new experiences and connected her with many peers and colleagues.
"I love the craziness of it," Erica said. "I've been working three 12-hour shifts a week, and I still get the benefit of a great nursing schedule while being able to explore a different part of the country."
Now with her BSN, Erica looks forward to growing as a travel nurse. A big goal on the horizon is eventually returning to school for her master's in nursing. And, in the distant future, transitioning from bedside nursing to oncology.
When asked to share advice for current or prospective students of the UW-Milwaukee BSN program offered through UW Flexible Option, Erica is quick with encouragement: 
"The UW Flexible Option program is great for people who have big, important components in their life," Erica said. "Whatever the case, you can mold the BSN program to fit your life."
—
Interested in learning more about the UW-Milwaukee Bachelor of Science in Nursing program, offered through UW Flexible Option? Our enrollment advisers are available to answer questions you have. Call 608-800-6762 or email flex@uwex.wisconsin.edu