Earning your Bachelor of Science in Nursing (BSN) can feel like a long shot when it's been several years since you've completed your Associate's Degree in Nursing (ADN). Like many registered nurses (RN), you might have been in your early 20s the last time you were in a formal nursing school setting. While your employer may be requiring you to go back to school, there are many advantages to earning your BSN. 
According to the U.S. Bureau of Labor Statistics, employment of registered nurses is projected to increase by 7 percent from 2019 to 2029. This growth is faster than the average for all occupations, indicating the increasing demand for nurses well into this decade. And, it's important to note registered nurses who have their BSN often have even better job prospects than those without.
With these promising reasons to earn your BSN, it is completely normal to still have questions:
Am I too old to go back to nursing school? Will I fit in with my classmates? Do I have time to earn my bachelor's degree? Does a BSN advance my career for the better?
Although it may be a tired saying, it still rings true—especially for adult learners earning their BSN—age is only a number. There is no "right" or "wrong" time to prioritize your learning. And, you certainly have not fallen behind by figuring out other important parts of your life first.
If you are considering a BSN program, ask yourself these seven important questions:
1. Is there a RN to BSN program that is built for adult learners like me?
Yes! The 100% online UW-Milwaukee College of Nursing RN to BSN program—offered through the UW Flexible Option—is specifically designed for adult learners. In fact, the average age of a UW Flexible Option student is 36 years old. 
Program courses lean on your already established strengths as a RN. We value your work experience and know that although it may have been some time since you earned your ADN or nursing diploma, you have been learning and growing on the job ever since.
Get a UW Flexible Option Degree Guide
Download an introductory guide (PDF) to the self-paced, competency-based UW Flexible Option programs, including details about costs, admission requirements, and more.
2. Will I need to quit my RN position to find time for coursework?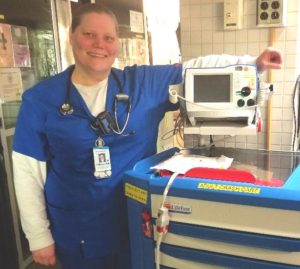 Not at all. While every student must figure out how to fit coursework into their work and life responsibilities, the online, self-paced format of the UW-Milwaukee RN to BSN program puts you in charge. Many students find it beneficial to work and complete coursework at the same time. Not only can you use what you're learning on the job, but you can also use the knowledge and skills you've gained at work to progress faster through your coursework.
For example, graduate and cardiovascular intensive care unit RN, Tiffany Breezee, used her capstone project to reduce C.diff infections rates by 86 percent in her unit.
3. How will I fit nursing school into my busy life?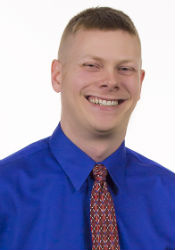 It's up to you. Seriously. Not only is the UW-Milwaukee RN to BSN program 100% online, it is also competency-based education. This means that what you know and what you are able to do helps you advance faster in the program.
There are no mandatory log-on times, lectures, group work, or in-person campus visits. You can start any month, take as much—or as little—time you need, prove mastery of the course through assessments, and then repeat! No need to wait for the next semester to start a new course. This format puts you in control, which is invaluable for RNs whose shifts may change each week.
Of course, you aren't expected to figure this all out on your own. You will have an Success Coach who can help determine the coursework pace that best fits your life. RN to BSN graduate, Jeanette Williams, was appreciative of her success coach, Blake Bishop, for his guidance in the program: "He's very encouraging, always asking about my course, and was there to help plan future classes."
4. Will my previous ADN courses transfer over to my BSN?
Absolutely! You've put in the work already, and that is recognized in the program. A minimum of 60 credits will be given for general education and nursing courses earned in your ADN or nursing diploma program. We will also review your transcripts for any additional transfer credit from coursework taken outside of your ADN.
5. How will I afford tuition for nursing school?
Budgeting for tuition is personal to you. Make sure to explore your financial aid options and speak with your employer's HR department about tuition reimbursement.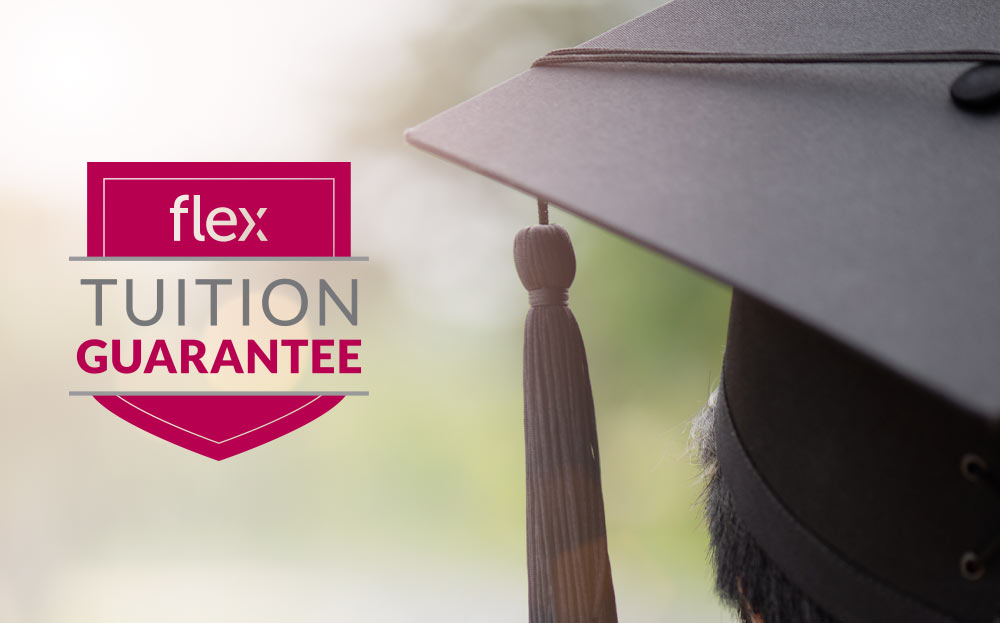 Most programs require you to pay by course or by credit. In the UW Flexible Option, though, you pay for a flat-rate subscription period where you are able to complete as many courses you want within twelve weeks. This format is advantageous for highly motivated students who are looking to save money and shorten the time it takes to earn their BSN. If you'd rather focus on one course at a time, the Single Course Option allows you to complete one course within a designated subscription period.
Plus, with the UW Flexible Option Tuition Guarantee, we promise that as long as you are actively enrolled in the program, your tuition rate will not increase.
6. Will I learn from nursing experts?
Yes! The RN to BSN program is developed and taught by UW-Milwaukee College of Nursing faculty. From nursing center directors, to family nurse practitioners, to MSNs and APNPs, you will learn from highly experienced nurses and medical professionals who understand your role as an RN, because they are providing care, too.
7. Will my BSN be valued by employers?
The UW-Milwaukee College of Nursing is among the top 15 percent of nursing programs in the country. Accredited by the Higher Learning Commission and the Commission on Collegiate Nursing Education (CCNE), your BSN from the UW-Milwaukee College of Nursing is the same degree on-campus students earn.
Through topical courses, such as palliative care, mental health nursing, and information management and healthcare technology, the RN to BSN program focuses on building relevant workplace skills, which you can implement immediately in your role. This means you will already apply what you learn before receiving your diploma.
It's not "too late" to earn your BSN
Do your  research, and  know that the award-winning  UW-Milwaukee RN to BSN program—offered by the UW Flexible Option—is  made for adult learners like you. Through our program, earning your BSN can fit into your career, family, and overall life.
Have more questions? Our enrollment team is ready to help. Call or email an enrollment adviser at 608-800-6762 or flex@uwex.wisconsin.edu.