At least two nights a week, Aaron Apel sat on the sidelines of his daughters' volleyball practices, squeezing in three hours of coursework and readings. This was where he found focus and time to push forward in pursuit of earning his bachelor's degree. Often, his studying would continue later into the night after the rest of his family went to bed.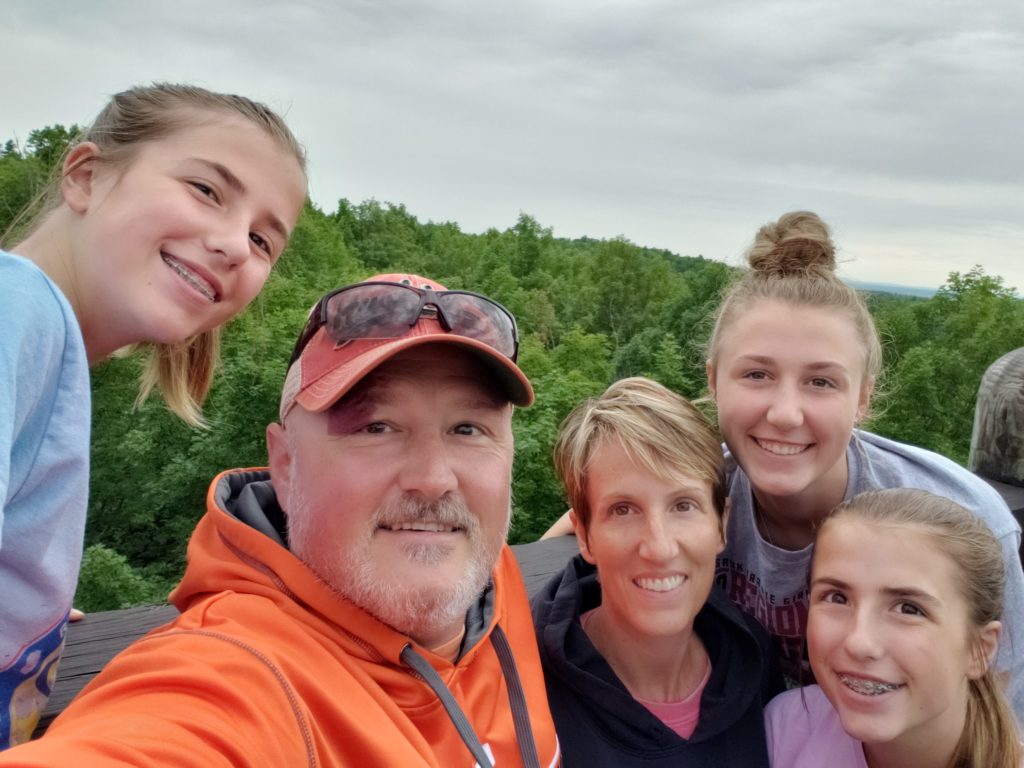 And this spring, it all paid off.
Aaron is now a proud University of Wisconsin Flexible Option graduate of the online Bachelor of Science in Information Science and Technology (IST) program, part of the UW-Milwaukee School of Information Studies.
"I'm the first college graduate in my family," Aaron said. "I've had this personal goal to achieve and prove to myself, and now to have completed my degree—it has finally come full circle."
Being "first" at something seems to be Aaron's specialty. He was also the first person to apply for a UW Flexible Option degree back in 2014. Motivated to advance his career as an IT project manager and business analyst at UW-Madison Office of the Registrar, he learned of UW Flexible Option through contacts at the university, and the flexibility of the online program caught his attention.
"I work full time, and I have three teenage daughters who are heavily involved in club sports, which turns into a year-round endeavor," Aaron said. "We are all extremely busy, so knowing I would have the ability to work at my own pace was really appealing."
The Value of Support and Flexibility
UW Flexible Option IST students, like Aaron, have the ability to learn when and where they choose. Progress is not limited by a traditional semester or term-based schedule, and students are allowed to take needed breaks throughout their studies. 
Through a self-paced curriculum, students focus on mastering competencies or skills by taking competency sets and passing assessments assigned to specific education areas such as web design, systems analysis, database information retrieval systems, and more. With this format, students are able to expand upon and apply their current knowledge and previous education to progress through the program. Upon graduation, students receive their bachelor's degree from the UW-Milwaukee School of Information Studies and are prepared to take on a variety of IST roles across diverse industries. To date, Aaron is one of more than 300 graduates from UW Flexible Option degree programs.
With IT work experience, an associate's degree from Northeast Iowa Community College, and transfer credits from UW-Platteville, Aaron was able to jump into the program.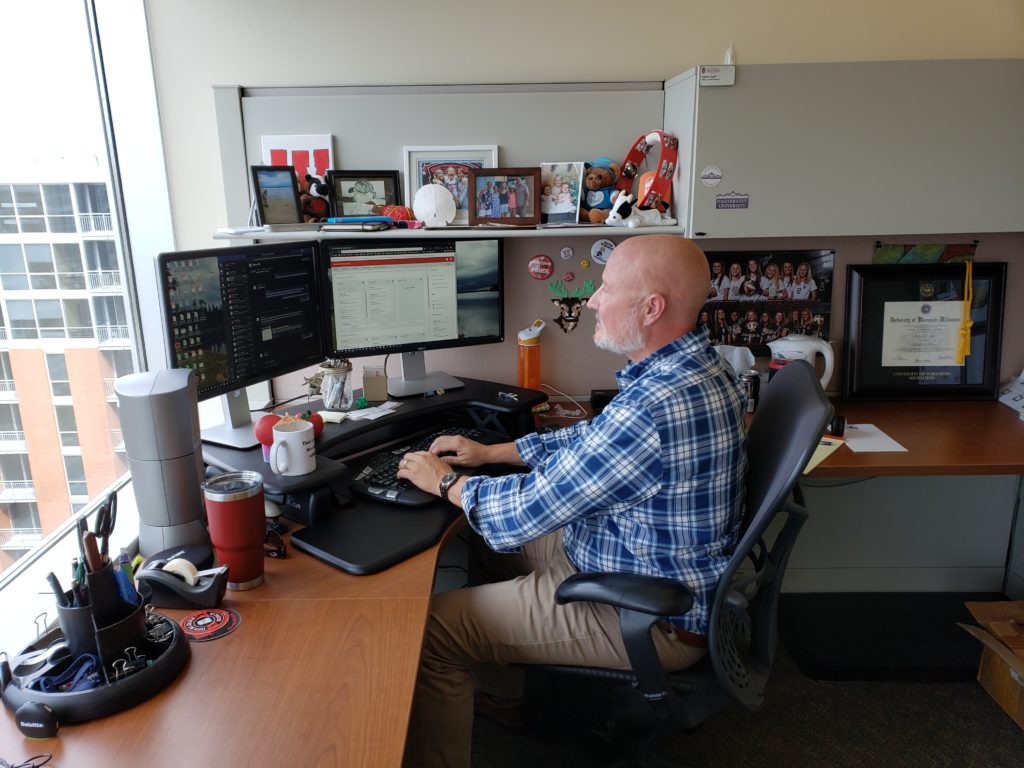 "All of my professional work has revolved around information technology, and the IST Flex program really aligned not only with the work I'm currently doing, but also with where I'd like to develop and advance in leadership," Aaron said. "The fact that it is a UW degree—not a piece of paper from a diploma mill with asterisks and small print—that really made a huge impact on my decision to apply and get started."

Aaron credits the program's advanced information science courses for helping him strengthen his project management and development skills. Already used to spending full work days on a computer, he was very comfortable using the program's online learning management system.
Even with the confidence and experience he had going into the program, Aaron still found value in the support he received. His Academic Success Coach, Mike Exum, worked with Aaron over the course of five years.
"Mike was always approachable, always responsive to any questions I had, and he helped ensure that I was staying on track during periods when life got busy and I needed to take breaks," Aaron said. "He really helped me navigate through the pauses I had to take between enrollment periods, and he helped me jump back in when I was ready. I have to say that Mike was an essential component to my success, and I am thankful for him."
Get a UW Flexible Option Degree Guide
Download an introductory guide (PDF) to the self-paced, competency-based UW Flexible Option programs, including details about costs, admission requirements, and more.
New Possibilities
When Aaron became the first UW Flexible Option applicant, one phrase from UW System President Ray Cross stuck in his mind: "If you know it and prove it, you can do it. You can get this degree."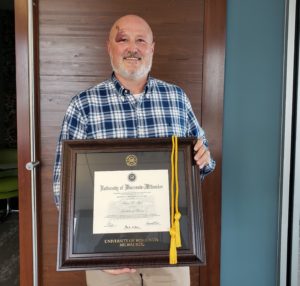 Taking that promise to heart, Aaron is not only excited about being a UW Flexible Option graduate, but he is also looking forward to what the future holds: "This degree is really going to open some doors to advance my career," Aaron said. "It is exciting to see it happening already."
If he can impart some wisdom on prospective UW Flexible Option students, Aaron wants them to know that they too will find success in the program if they dedicate time to it. 
"Don't let your anxiety hold you back," Aaron said. "If you have a goal to complete a degree or need one to advance your career, just go for it! The UW Flexible Option has support systems in place and people who are ready to help you navigate through all of your questions and concerns. So if you're hesitant, don't be. Go for it!"
What's Next?

Want to learn more about how the UW Flexible Option Information Science and Technology online degree can help advance your career or education goals? Call 1-877-895-3276 or email flex@uwex.wisconsin.edu to get started.