UW-Milwaukee College of Nursing instructor, Rachel Henrichs, grew up in a family where caring was constant. Her father was the head of chaplaincy at Saint Paul-Ramsey Hospital (now Regions Hospital) in St. Paul, Minnesota. In fifth grade, Rachel began to accompany her father for hospital services, playing flute and regularly interacting with sick patients and people with disabilities.
"I saw the empathy that my dad had in his profession," Rachel said. "That made an impression on me, and I decided I wanted to be in a career that involved counseling."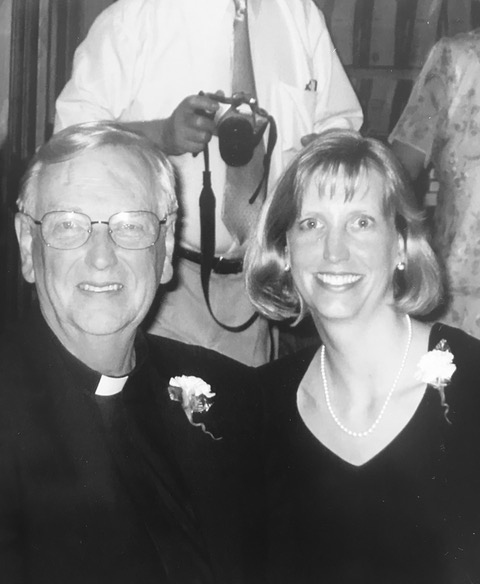 Rachel graduated with her bachelor of science in nursing from Bethel University, located in St. Paul, and then moved to St. Louis, Missouri to pursue her master's in nursing at St. Louis University (SLU). There, she worked on a neurosurgery step down intensive care unit (ICU)—treating trauma patients who were often impacted with cognitive and behavioral challenges. At SLU, Rachel was inspired and mentored by a forerunner in the mental health, psychiatric nursing specialty, Ruth Beckmann Murray.
After earning her master's in nursing, Rachel and her husband moved to South Dakota, where she worked as a home health nurse. It was there she received the call to teach.
"I actually had someone knock on my door in my tiny town of 600 people and say: 'We know you have a master's degree, and we need a nursing instructor," Rachel said.
Rachel first became a nursing instructor for Mount Marty University in Yankton, South Dakota and later took a teaching position at University of South Dakota in Sioux Falls. As a psychiatric nurse instructor, she helped teach several courses, while also working for Avera McKennan in its inpatient and outpatient psychiatric programs. She also helped to support healthcare workers in South Dakota's licensure programs who were recovering from substance addiction. Later, after she and her family moved to Wisconsin, Rachel served as the clinical nurse specialist at Rogers Behavioral Health before she "felt the pull" to come back to education.
In 2008, Rachel began teaching at UW-Milwaukee College of Nursing, where she is an instructor in several degree programs, including the 100% online UW-Milwaukee RN-to-BSN offered through UW Flexible Option. The following Q&A features Rachel's experience creating and teaching the course, NURS 448x Mental Health Nursing Across the Care Continuum:
What keeps you motivated as a nursing instructor, specifically within mental health?
Mental health is an underserved area in healthcare, and my passion is to provide comfort and hope for others and to promote holistic practice. "Hold on hope" is a huge part of my own nursing philosophy. I really believe that hopelessness is a delusion, and it is a common state of thinking for many people when they're anxious or depressed. I know that improvement and better health can be tenaciously elusive, but I've also seen it happen remarkably quickly when the right interventions and support are in place.
Get a UW Flexible Option Degree Guide
Download an introductory guide (PDF) to the self-paced, competency-based UW Flexible Option programs, including details about costs, admission requirements, and more.
What drew you to teaching in the 100% online UW-Milwaukee RN-to-BSN program?
I think one of the wonderful attractions of this program is the flexibility for nurses who work variable shifts. In this program, you're going at your own pace. That means you can work a night shift and if you're charged after coming home and aren't ready to sleep, you can put in a couple of hours of work and start writing one of the papers. 
Also, you can make an immediate change to your own practice, better yourself, and improve the nursing care you provide your patients when you apply your UW Flexible Option learning, and that's so exciting.
How else do you see students benefit from the RN-to-BSN coursework?
Our associate degree registered nurses (RNs) have done valuable work. However, they're not always credited for what they've done or are currently doing. When RNs in the program are able to write about their work and bring some of their experiences into the assessments and projects, they get a lot of support, validation, and feedback on what they've done right and what is going great for them.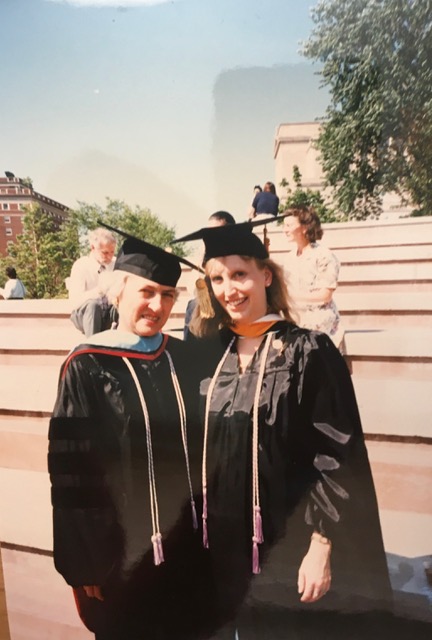 RELATED: Busy Nurse Finds Opportunity to Complete Degree through UW Flexible Option
What can students expect from you as an instructor?
I'm highly responsive. If students have a question or a concern, I strive toward positive communication. I feel honored to be someone who can give nursing students a little bit of support during this time. They have been mandated into overtime; they have been dealing with extraordinary stress on the frontlines of the COVID-19 pandemic; they have been risking their own health and the health of their families; they have been working at times with shortages of personal protective equipment; they have been facing compassion fatigue and burnout for not only themselves, but also for their peers. 
It's been a very challenging time for nurses, and for those nurses who are trying to better themselves and provide improved patient care, I just applaud them. I see this as doing my part in supporting their courageous work.
What are some of the highlights of your course NURS 448x Mental Health Nursing Across the Care Continuum?
One of the big course objectives is to improve the student's awareness of opportunities and barriers for mental health assessment and intervention, including understanding the stigma we place on others and ourselves.
So many people have depression or anxiety at different points in their life. It doesn't mean that they're no good. It doesn't mean that they can't change. It doesn't mean that there is no hope for them. There are many interventions, and if you have empathy and compassion, that is helpful and empowering to promote a patient's mental health.
RELATED: 7 Questions Adult Learners Should Ask When Pursuing a Nursing Degree
Do you have any favorite assessments or projects within the course?
Some of the assessments give students the freedom to choose a mental health issue to study. It's interesting to see what students pick, such as suicide, OCD, agoraphobia, or heroin overdose—to name a few. I want the course to be meaningful to the students, so I allow them to investigate, learn, and write about their interests to keep them engaged.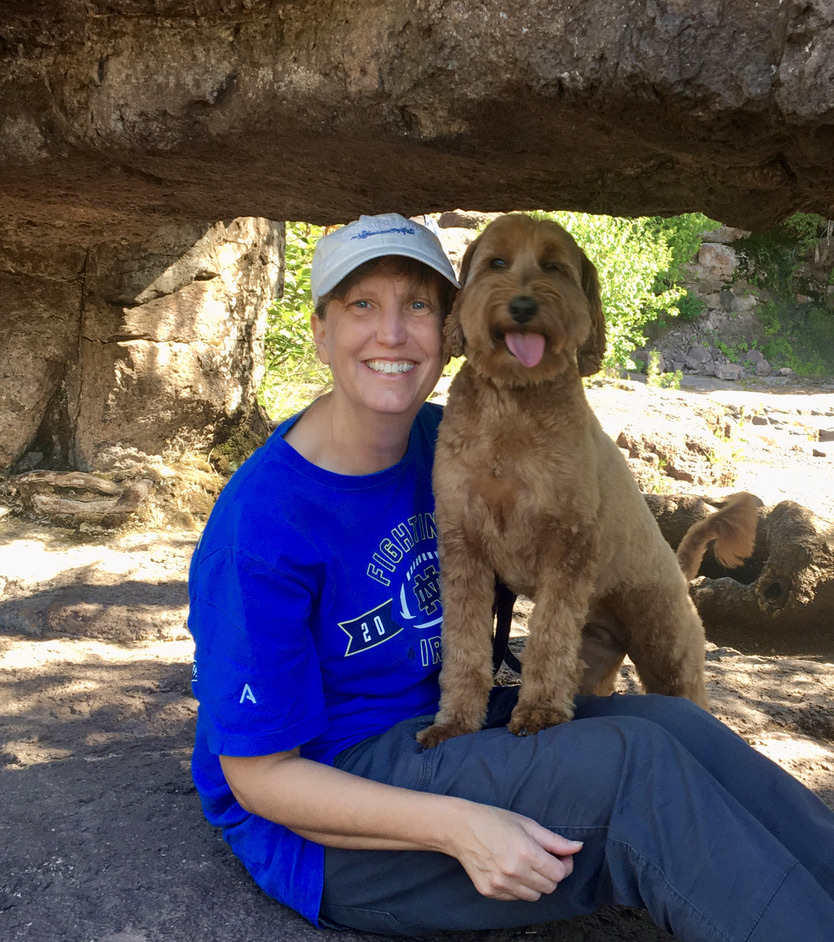 A later assessment includes a book review where students need to extract the author's goals and describe their own reactions to the text. Sometimes it can be challenging for students to write about themselves, but I think self-reflection is one of the best ways to learn and grow. After the book review, many students have told me they have a better understanding of mental illness because the book descriptively shows what someone went through when they were acutely psychotic.
Why should a RN consider the UW-Milwaukee RN-to-BSN online program?
What makes our program special is its extreme flexibility and that you have immediate opportunities to grow. You're getting feedback per assessment from experienced nursing instructors.
You don't have to wait for however long it takes for you to complete the program for you to start making changes in your work. You're not only improving your own nursing skills, but also yourself. Also, the UW Flexible Option program has awesome, Academic Success Coaches who are loyal, wise, and really know how to support students with particular questions and challenges. Lastly, we as faculty get opportunities to learn and improve our teaching. As you can see, there's so many reasons to not only consider, but also to apply and enroll in the online RN-to-BSN program.
Want to learn more about how expert faculty members and instructors, like Rachel Henrichs, RN, BSN, MSN, teach, support, and prepare UW-Milwaukee RN-to-BSN students for impactful nursing careers? Check out the program's curriculum or contact an enrollment adviser at 608-800-6762 or flex@uwex.wisconsin.edu.