In early 2019, the World Health Organization (WHO) designated 2020 as the International Year of the Nurse and the Midwife. Little did we know how true this would be. As 2020 comes to a close during an unprecedented, severe spike in COVID-19 cases, there is no question that healthcare workers, specifically nurses, have showed up and sacrificed so much to keep our communities safe.
The Year of the Nurse will soon be behind us, but the healthcare system crisis will only continue to spotlight nurses and their role in fighting the pandemic. It is a pivotal time for registered nurses (RNs) who are considering to earn a Bachelor of Science in Nursing (BSN). Finding a flexible, comprehensive, and well-rounded BSN program is crucial for nurses—like you—to better care for your patients.
Nursing Jobs and Career Paths
You may wonder why as a RN you'd go back to school to get a BSN. There's many reasons, including:
Some hospitals and healthcare organizations require RNs to earn their BSN as a condition of employment

Earning your BSN puts you on a path to advanced nursing careers, such as Nurse Practitioner

BSN is a prerequisite for a variety of nursing specializations and graduate-level degrees. To name a few:

Acute care

Mental health

Clinical Nurse Specialist (CNS)

Certified Registered Nurse Anesthetist (CRNA)

Nurse educator
Nationally, more than half of nursing positions require a bachelor's-level nursing degree: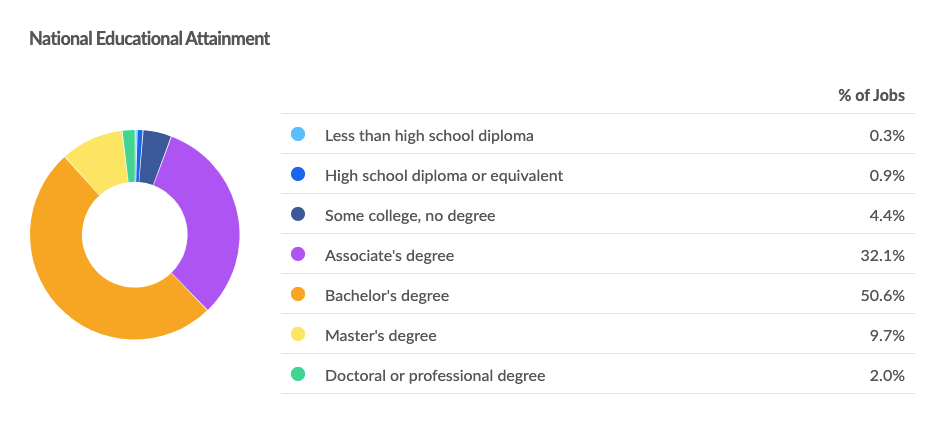 UW-Milwaukee RN to BSN graduate, Jeanette Williams, credits the 100% online UW Flexible Option program for refining her nursing specialty. Interested in the opportunities and increased demand within the mental health field, Jeanette is now ready to enter into a psychiatry graduate program.
Get a UW Flexible Option Degree Guide
Download an introductory guide (PDF) to the self-paced, competency-based UW Flexible Option programs, including details about costs, admission requirements, and more.
Where Do Nurses Work?
As a nurse, you never stop learning. When you determine a speciality, unit, or career goal you are passionate about, there is a place and a need for you. In most cases, the best way to prepare is to equip yourself with the knowledge and skills you need by earning your BSN.
While hospitals employ a large number of nurses, other healthcare settings are actively seeking to hire BSN graduates. Some examples include: public health, home health, hospice care, urgent care, insurance pre-authorization units, correctional facilities, and school nurses.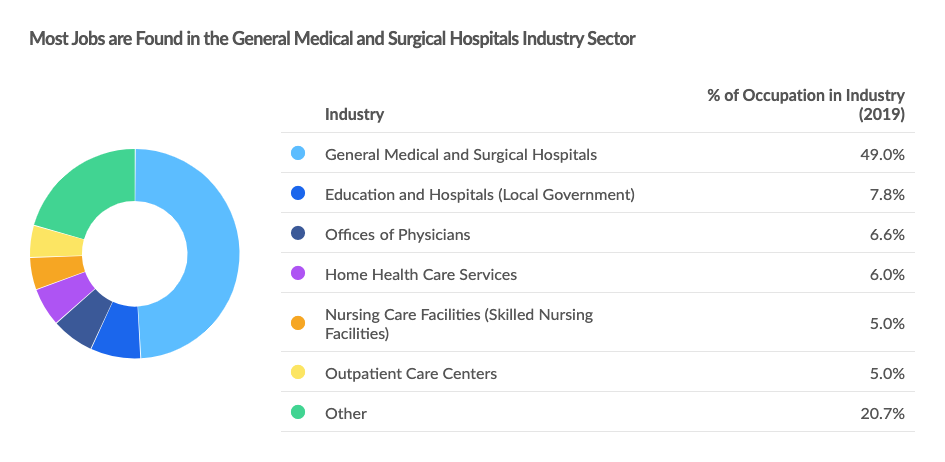 Nursing Careers Outlook
According to the U.S Bureau of Labor Statistics, employment for RNs is expected to increase by 7 percent in the next decade. This is faster than the average growth of all occupations. The highest growth is predicted for nursing positions in outpatient care centers, such as same-day surgery, chemotherapy, and rehabilitation.
An increase in the aging U.S. population drives this healthcare demand. Consequently, the ongoing global COVID-19 pandemic has presented a need for nurses who are experienced in caring for patients with chronic conditions and comorbidity factors, such as diabetes and obesity.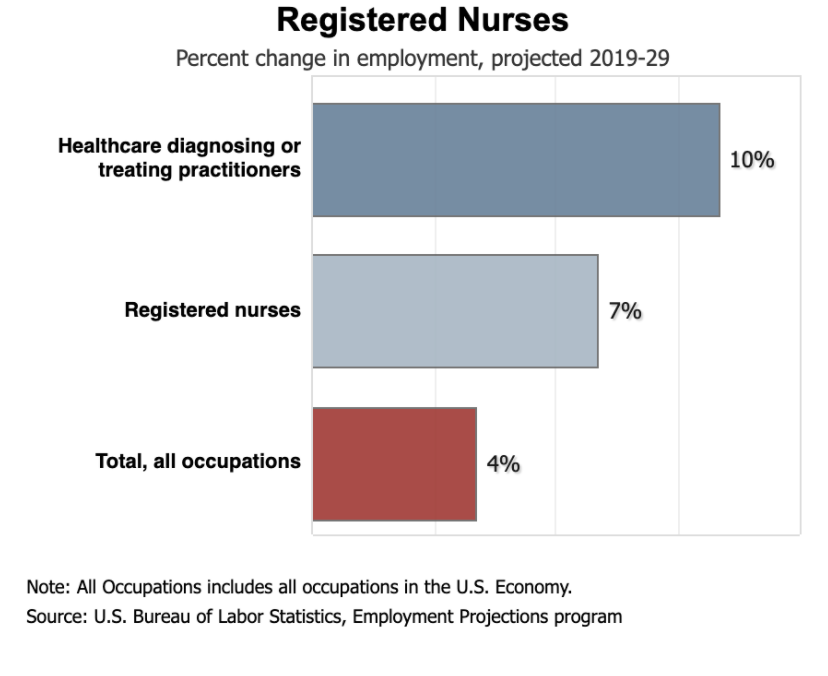 Generally, RNs with a BSN have higher employability and job prospects. From 2019 to 2029, there will be approximately 175,900 job openings per year for registered nurses. According to a December 2020 Emsi report, from November 2019 to November 2020, there were 37,848 bachelor's-level job postings for nurses across Wisconsin.
Top Skills in a Nursing Career
A BSN builds upon your skills as a RN with a more global-system focus on healthcare. In addition to strengthening patient care, you develop skills that prepare you to make an impact on population and organizational levels. 
Leadership, communication, management, and critical thinking are some of the top common/soft skills employers seek in BSN degree holders: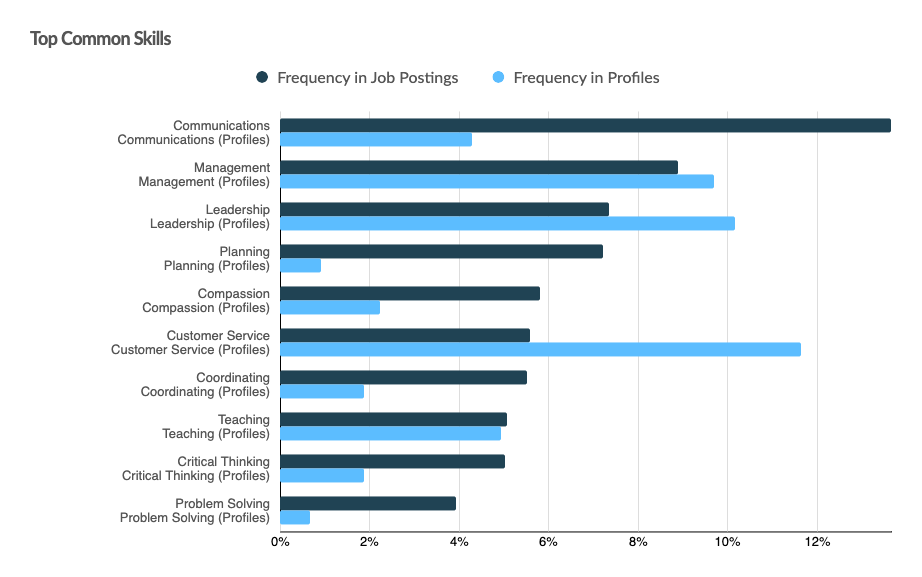 If you are ready to become a change leader in your nursing unit or organization, there has never been a more impactful time to gain the skills you need to provide high-quality care. Advancing your nursing career by earning a BSN can help you understand, learn from, and carry out evolving best practices as we continue to navigate the COVID-19 pandemic. 
However, many RNs who want to earn their BSN struggle to find the time to do so. Flexibility is key in balancing work, life, and earning your BSN. With so many nursing degrees available to choose from, it is important to find a program that works for you and your life. 
The 100% online, competency-based UW-Milwaukee College of Nursing RN to BSN program—offered through the UW Flexible Option—allows you to start any month of the year. Through a self-paced learning format, there are no in-person class times, putting you in charge of where and when you complete coursework. 
If you are a motivated, self-directed learner who prefers to create and manage your own deadlines, then the UW Flexible Option RN to BSN program might be what takes you to the next level of your nursing career.
Call or email a helpful, knowledgeable enrollment adviser to get started at 1-877-895-3276 or flex@uwex.wisconsin.edu