With an aging baby boomer population and rising number of Americans with chronic diseases, the healthcare field is projected to see above average growth through 2030, according to the U.S. Bureau of Labor Statistics. Healthcare jobs are expected to grow by 16 percent, the highest of all occupation groups. 
The demand for healthcare professionals will add an estimated 2.6 million new jobs over the next decade, making now the time to prepare for a healthcare career.
Given the positive growth projections, it's no surprise that several healthcare careers have earned a spot on the annual U.S. News and World Report list of the 100 best jobs in America. Factors such as career advancement, salary, and work-life balance were used as measurements to compile the list for 2022. 
Most healthcare positions require at least a bachelor's degree. With the University of Wisconsin Bachelor of Science in Biomedical Science: Health Sciences offered through the UW Flexible Option, graduates can position themselves for highly sought-after jobs in both clinical and non-clinical settings.
The following is a look at some of the jobs available within the ever-growing healthcare field that may require a bachelor's degree: 
Medical and Health Services Manager
Annual median salary: $104,280
Medical and health services manager was among the top five best jobs in this year's U.S. News ranking, surpassing careers as a physician and registered nurse. With a rise in group practices and elderly patients in need of more options for care, the demand for healthcare administrators has rapidly increased. 
Medical and health services managers are responsible for planning and coordinating services in health facilities to improve patient care at an administrative level. In addition, they may collaborate with insurance providers, vendors, and other administrators, depending on their organization. Successful health services managers should possess strong communication and effective problem-solving skills, along with the ability to make important decisions.
According to the U.S. Bureau of Labor Statistics, health services managers will see a projected job growth of 32 percent from 2020 to 2030, which is significantly faster than the national average of 8 percent. Couple a high salary with job satisfaction, and you have one of this year's most in-demand professions.
For those interested in a career in healthcare administration, a health sciences bachelor's degree can put you on a path for success.
Get a UW Flexible Option Degree Guide
Download an introductory guide (PDF) to the self-paced, competency-based UW Flexible Option programs, including details about costs, admission requirements, and more.
Diagnostic Medical Sonographer
Annual median salary: $75,920
Careers as diagnostic medical sonographers come out near the top of the Best Healthcare Support Jobs section in the U.S. News ranking. Sonographers use ultrasound technology to conduct tests and diagnose medical conditions for patients. Professionals in this field are able to specialize in different parts of the body to capture images and ensure the most accurate diagnosis. 
Some examples of positions include:
Cardiac sonographer

Musculoskeletal sonographer

Vascular sonographer
Sonographers are often the first point of contact for patients who might be nervous about getting monitored for certain conditions, which makes strong social and communication skills invaluable. Sonographers also work with physicians before, during, and after procedures to share important findings from the images they've created.
While an associate degree is commonly required to become a diagnostic medical sonographer, students may seek a bachelor's degree in order to move into management or teaching. If you want to leverage your two-year or technical degree, a bachelor's degree in health sciences or diagnostic imaging provides a great foundation to advance to other healthcare occupations.
Dietitian and Nutritionist
Annual median salary: $63,090
Whether a patient's goal is to lose weight, control their allergies, or manage chronic conditions such as diabetes, dietitians and nutritionists help patients create sustainable eating plans to promote their well-being. 
As trained healthcare professionals specializing in food and nutrition, dietitians design personalized meal plans which enable clients to reach goals. Dietitians also conduct nutrition assessments to track calories, nutrients, and the timing of meals. In addition to meal plans, those in the role can examine possible exercise and lifestyle adjustments for patients to incorporate.
Dietitians and nutritionists may work with healthcare staff to coordinate care, while others assist organizations in the food or sports industry. With so many people striving to live a healthier lifestyle, dietitians can work in a variety of organizations. 
The position requires a bachelor's degree and a license, though many dietitians choose to pursue advanced credentials.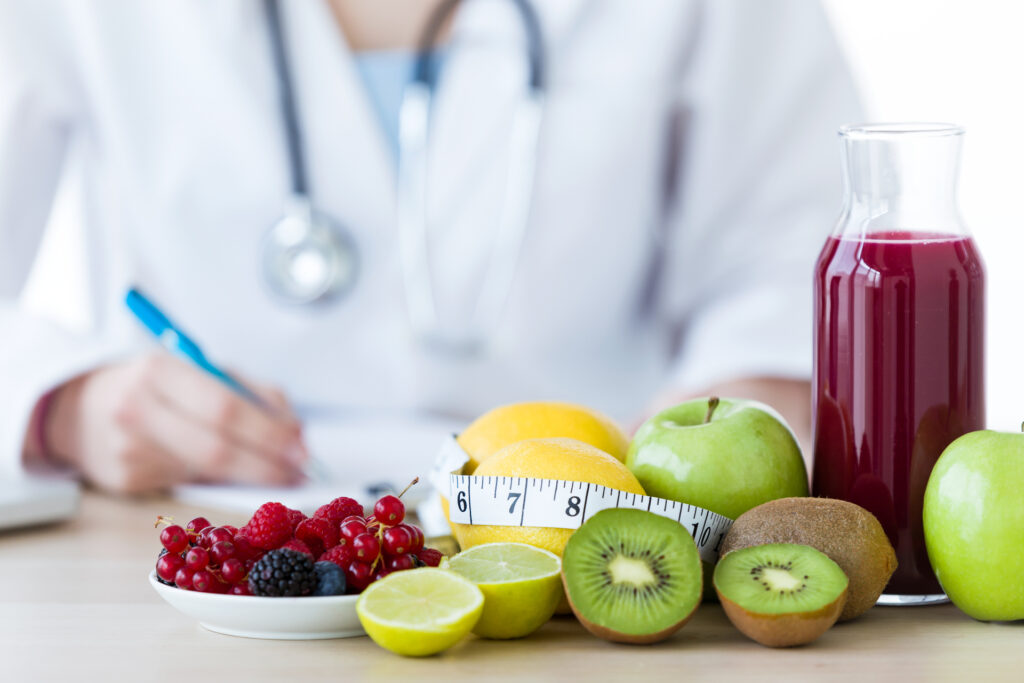 Occupational Therapy Assistant
Annual median salary: $62,940
Occupational therapy assistants (OTA) help patients perform daily tasks that allow them to live independently. Many of their patients have been involved in an accident or suffer from a lifelong condition, so OTAs need to show compassion and encouragement in what can be the hardest periods of patients' lives. Treatment also requires teamwork, as occupational therapist assistants provide care based on the goals established by the occupational therapist in charge.
Similar to health services managers, the job outlook for occupational therapy assistants is looking bright: the U.S. BLS predicts an employment growth of 36.1 percent over the next decade. The position is especially popular for nontraditional students wanting to return to school and change careers. 
Occupational therapy assistants must have an associate degree from an accredited program and 16 weeks of fieldwork. If you'd like the opportunity to advance your career and become an occupational therapist, a bachelor's degree in health sciences can help you prepare for a graduate or professional school program. The UW-Milwaukee Health Sciences degree program offered through the UW Flexible Option features an interdisciplinary course load that will help you develop in-depth healthcare knowledge for career progression.
Clinical Laboratory Technician
Annual median salary: $54,180
Clinical laboratory technicians examine bodily fluids and collect tissue samples that physicians use to make their diagnoses. Lab techs use microscopes, cell counters, and other lab equipment to analyze the samples.
Technicians need to log data from tests and enter the results into a patient's medical record, so skills in information literacy and a strong attention to detail are crucial. 
An applied associate degree is required to become a technician, but a bachelor's degree sets them up for more advanced roles in the lab. The UW-Milwaukee Health Sciences degree program will qualify students for positions such as clinical laboratory technologists, who supervise lab techs and perform work on more complex procedures.
Advancing Your Career Through the UW Flexible Option
If you're looking for a career change or are seeking new roles in healthcare, the UW-Milwaukee Health Sciences bachelor's degree can provide you with the foundation needed to get there.
If you are at the beginning of your educational journey, you can fulfill your general education courses with the UW Associate of Arts and Sciences degree before moving on to earning your bachelor's in the Health Sciences program. Or if you have previous college experience, a team of specialists can evaluate your credits to obtain a bachelor's degree more quickly.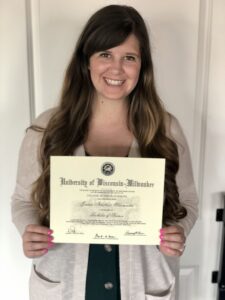 As a program within the UW Flexible Option, all courses are 100 percent online and follow a competency-based format. UW Health Sciences graduate Jordan Schumacher said the self-paced structure and flexibility of the program helped to balance her busy schedule as a physical therapist assistant.
"You can make this program what you want it to be," she said. "You can take it as slow or as fast as you need so that it doesn't overwhelm your life. I never knew a format like UW Flexible Option existed, but I'm so glad it does."
The UW Flexible Option gave Jordan more options in the future, and she was able to take what she learned in courses and immediately apply them to her work with patients. Simply put, Jordan says enrolling in the program was the "best decision" for her career. 
"I have my degree and a job that I love, and now I am confident in branching out to other opportunities," she added.
What's Next? 
For more details about the program, tuition, or enrollment, call an enrollment advisor today at 1-608-800-6762 (1-877-895-3276), email flex@uwex.wisconsin.edu, or submit an inquiry.