Gabrielle Rivera is excelling in what she calls her "redemption career."
Gabrielle took charge of her future when she graduated from the AACSB accredited UW-Parkside Bachelor of Science in Business Administration (BSBA) program and completed the Project Management Certificate, offered through the UW Flexible Option. Both diploma and certificate are now framed in her office.
"They are on the sides of my work laptop, where it feels like a trifecta of completing a huge stage in my life," she said.
Gabrielle is the director of business development at General Dynamics Information Technology, for Federal Financial Agencies. She landed the role less than a month after graduating from the BSBA program this spring.
"My current career is 100% a testament to what I have learned in the UW Flexible Option program," Gabrielle said. "I have a solid platform to launch from, which is far from what I could say before I started the program."
Working Toward Her Future—At Her Own Pace
When Gabrielle first enrolled in the UW Flexible Option BSBA program, she was an account executive for a major fitness brand. At the time, she was based out of Seattle, Washington, with a fluctuating work schedule that catered to clients' needs.
Both the job market and the fitness industry were becoming increasingly competitive. Gabrielle was worried. Although her undergraduate degrees in philosophy and theology helped her work collaboratively with clients, she lacked the technical and business skills needed to advance her career.
"I knew that if I wanted to make a shift, I needed to do it now," Gabrielle said. "I did a lot of research on programs, knowing that I really needed something that was just as flexible for my work and lifestyle, which is why the UW Flexible Option program worked so well for me."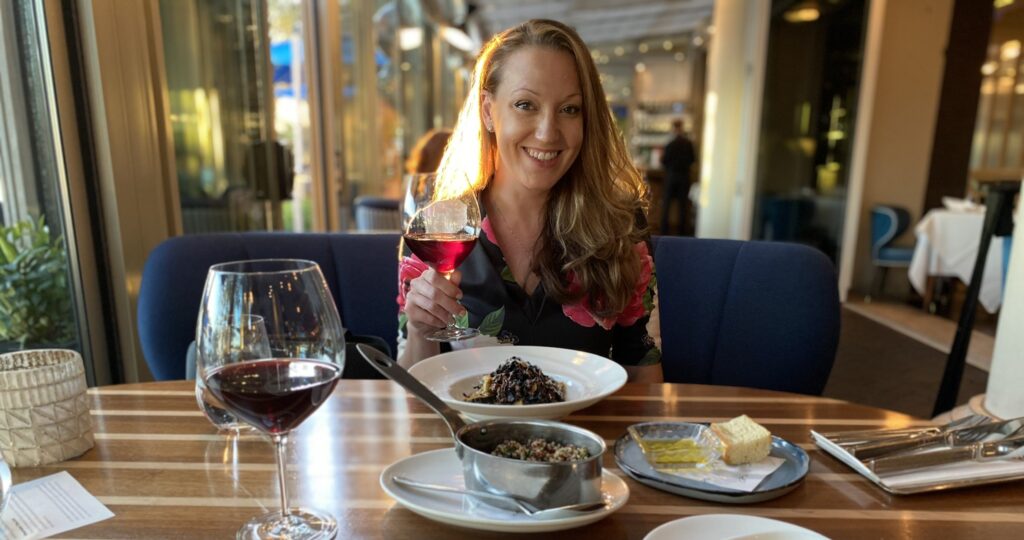 The 100% online aspect of the UW Flexible Option BSBA program piqued Gabrielle's interest. When she learned of the program's self-paced format and that many of her college credits would transfer, she eagerly applied.

Today, her coursework from the program's innovative competency-based curriculum has come full circle, as she applies her knowledge and experience directly to her director position.
"To now have such a deep accounting background has helped me gain a lot of confidence," Gabrielle said. "In my current role, colleagues often give Excel spreadsheet presentations, and I have to be able to ask the important questions, to peel back the layers of the data and really understand how we are going to positively affect the business with that information—how we are going to turn something around or solve a problem. I know I can do that now."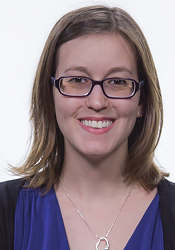 Along with her gained accounting and IT skills, Gabrielle wanted to expand her project management experience. Virtually everyone she worked with had their project management certificate, so she knew she needed it to keep up.
Ariel Powers-Schaub, Gabrielle's Academic Success Coach, advised her to supplement her BSBA degree with the UW-Parkside Project Management Certificate—offered by UW Flexible Option.
The certificate is also 100% online and a self-paced format. Gabrielle worked on the certificate while completing coursework for her BSBA degree and found the two greatly complemented each other, rounding out her education. She is the first BSBA graduate to concurrently complete the degree and the certificate.
Get a UW Flexible Option Degree Guide
Download an introductory guide (PDF) to the self-paced, competency-based UW Flexible Option programs, including details about costs, admission requirements, and more.
Rooted in Support. Determined to Succeed.
As focused as Gabrielle was to earn her UW-Parkside degree and certificate, the commitment proved to be a juggling act. She credits the flexibility of the program for keeping her on track, especially last fall when her family made a major cross-country move to the east coast.
"I was starting the October subscription period last year, and I felt like I had gotten a little behind," Gabrielle said. "I thought, if anybody is going to make this work, it's going to be me, and I need to kick it into gear. And boy, did I!"
Gabrielle wasted no time, taking 14 to 20 credits per subscription period. And Ariel, her coach, was right there with her.
"The second I finished a course, I'd ask Ariel if I could enroll into another one," Gabrielle said. "She was always like 'Yeah, let's do this!' I leveraged her expertise in what combination of courses I should take based on what she experienced with other students. She was a major part of my success."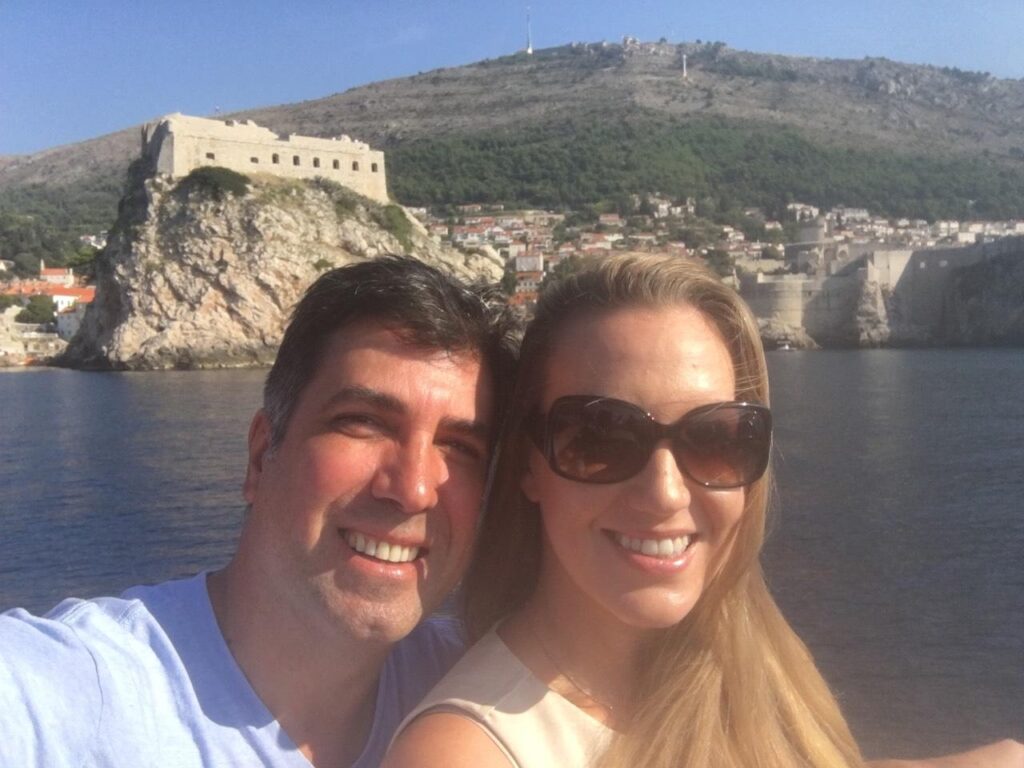 In February 2020, a couple of months before she finished the program, Gabrielle started interviewing for her current role. She felt prepared and confident. She not only was qualified but also had just completed coursework and projects that directly applied to the position. This self-proclaimed "redemption career" has renewed Gabrielle's drive and fulfillment in her work. Now, five months into her director role, Gabrielle is grateful her hard work has paid off, and she plans to apply for MBA programs next spring.
When she thinks of prospective UW Flexible Option BSBA students, Gabrielle hopes that they are not scared to apply and to invest in themselves and their futures.
"It's going to be tough, I definitely had some challenges," she said. "But, if you already knew everything, you would already have the degree. Stay the course. Stay persistent. And, don't hesitate to reach out if you need anything, because the coaches and professors care, and they are more than willing to help!"
Want to learn more about how the AACSB accredited, 100% online UW-Parkside Bachelor of Science in Business Administration through the UW Flexible Option can help advance your career goals? Or, do you want to learn more about the UW-Parkside's Program Management Certificate? Call 608-800-6762 or email flex@uwex.wisconsin.edu to get started.