Online Bachelor of Science in Diagnostic Imaging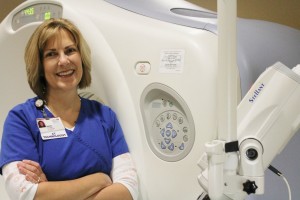 Biomedical sciences diagnostic imaging is the application of radiation, sound waves, magnetic fields, and other technologies to diagnose and help treat disease and injury.
Today, an aging workforce, new technologies, and growing demand for experienced medical imaging professionals make this a great time to enroll in the Bachelor of Science in Diagnostic Imaging degree program from the UW-Milwaukee College of Health Sciences.
Now available in the self-paced, competency-based UW Flexible Option format, this degree completion program will prepare you to assume a wide range of positions and leadership roles in hospitals and clinics, including quality-assurance manager, healthcare administrator, diagnostic imaging educator, and others that require a bachelor's degree for entry, such as occupational therapist, physical therapist, and physician's assistant. With a bachelor of science in diagnostic imaging degree, you will also be qualified to expand your career into other areas of the medical imaging industry, from product development to sales and marketing.
The program is designed for returning adult learners with several years of healthcare experience who hold active ARDMS (American Registry for Diagnostic Medical Sonography), ARMRIT (American Registry of Magnetic Resonance Imaging Technologists), ARRT (American Registry of Radiologic Technologists), or CCI (Cardiovascular Credentialing International) registry. Students with active registry will be awarded 60 credits toward this degree.
Career Outlook
The career outlook for diagnostic imaging professionals is excellent. According to the U.S. Bureau of Labor Statistics, employment of diagnostic medical sonographers and cardiovascular technologists and technicians is projected to grow 39 percent from 2012 to 2022—much faster than the average for all occupations.
Areas of Study
This degree completion program requires a minimum of 120 credits for completion. Upon admission to UWM and confirmation of your active registry, you will be awarded 60 credits toward completion of your degree. The remaining 60 credits include General Education Requirements necessary for a UWM bachelor's degree, any elective requirements, and the unique competency sets that define this program:
Lower Division Competency Sets
HS 102—Healthcare Delivery in the United States
Introduces health care delivery focusing on consumers, providers, organization, financing, quality and utilization of services, health planning, and political and governmental impacts.
BMS 205—Introduction to Diagnostic Medicine
Imparts knowledge and application of the mechanisms, procedures, physiological basis, decision-making, and evidence based protocols used to diagnose health and disease.
HCA 220—Leading Healthcare Professionals
Explores effective healthcare leadership of self, others, and groups in complex healthcare settings. Emphasizes the leader understanding his or her own temperament and values in a healthcare context.
ENG 206—Introduction to Business and Technical Communication
Offers practice assessing communication situations using core rhetorical principles of audience, purpose, and context, and, after study and practice, allows students to demonstrate their competency in producing key verbal and written genres such as email, memos, letters, presentations, and reports.
ECON 210 (or equivalent)—Elementary Statistics
Explores statistical methods of gathering, presenting and analyzing data; estimating means, proportions, confidence intervals, and testing hypotheses; probability and probability distributions; and linear regression and correlation.
BMS 245—Client Diversity in Health Sciences required for CD credit
Explores cultural self-awareness, rules, behaviors, and biases of diverse societies, as well as the interprofessional application of effective service delivery in the health professions to culturally diverse individuals and families.
Upper Division Competency Sets
BMS 301—Human Pathophysiology-Fundamentals
Explores pathological mechanisms underlying disease states and the diagnosis and treatment of these disorders. Topics cover cell injury, inflammation, immunopathology, repair, regeneration, and fibrosis.
BMS 302—Human Pathophysiology-Organ Systems 1
Explores pathological mechanisms underlying disease states and the diagnosis and treatment of these disorders. Topics cover developmental and genetic disorders, neoplasms, nervous system, bones, joints, and skeletal muscle.
BMS 303—Human Pathophysiology-Organ Systems 2
Explores pathological mechanisms underlying disease states and the diagnosis and treatment of these disorders. Topics cover cardiovascular, respiratory, blood and lymphoid systems, and diabetes.
BMS 304—Human Pathophysiology-Organ Systems 3
Explores pathological mechanisms underlying disease states and the diagnosis and treatment of these disorders. Topics cover the gastrointestinal tract, pancreas, kidney, liver/biliary system, and the female and male reproductive systems.
BMS 305—Human Pathophysiology-Organ Systems 4
Explores pathological mechanisms underlying disease states and the diagnosis and treatment of these disorders. Topics cover the endocrine system, infectious and parasitic diseases, and environmental and nutritional factors related to morbidity/mortality.
KIN 400—Ethics and Values in the Health and Fitness Profession
Description coming soon.
NURS 453 (or equivalent)—Information Management and Healthcare Technology
Introduces computer and information/decision science to support quality and safety in health care. Explore informatics issues and examine nursing's role in healthcare technology. Opportunities to use and master various healthcare technologies and healthcare data will be given.
HS 311—Law For Healthcare Professionals
Explores law and ethics as they relate to health care. Topics include ethical decisions, contracts, liability, malpractice, informed consent, HIPAA, litigation, healthcare technology, and trial proceedings.
BMS 458—Seminar in Advanced Diagnostic Imaging
Compares and contrasts normal and pathological anatomy cases combining ultrasound, computed tomography (CT), magnetic resonance imaging (MRI), and other technologies and their optimal clinical applications..
BMS 463—Seminar in Management and Education
Explores problem solving techniques for management issues relating to diagnostic medical sonography, as well as educational strategies employed in ultrasound education.
BMS 590—Professional Growth and Advancement in Imaging
Focuses on opportunities for volunteerism and leadership in professional associations; the efforts being taken in legislative lobbying and advocacy for the profession; and emerging trends in certification, recertification and career pathways for advanced practice and how they contribute to growth and career advancement.
DOWNLOAD A FREE UW FLEXIBLE OPTION INFO KIT
Learn more about this competency-based education option and why it's a smart choice for working adults.
Download a free UW Flex info kit
Fill out the short form below to receive a UW Flexible Option Information Kit, including an 8-page introduction to this innovative education option and details about the flexible Diagnostic Imaging program (PDF).
WHO SHOULD APPLY?
The UW Flexible Option is especially designed for self-motivated nontraditional students who want their previous schooling, work skills, and prior knowledge to apply toward degrees or certificates. The competency-based and self-paced format of the UW Flexible Option fits the schedules of students who must balance work and family responsibilities with educational goals. Because most UW Flexible Option competencies and assessments are delivered online, students have the opportunity to learn when and where they choose.
This self-paced program is ideal for:
Professionals holding an active registry from ARDMS, ARMRIT, ARRT, or CCI. Students who have active registry will be awarded 60 credits toward the 120-credit degree completion minimum.
Motivated, disciplined self-starters who can work independently.
Those who recognize the value of a University of Wisconsin degree.
Tuition
The UW Flexible Option offers working adults a more affordable way to earn a UW degree or certificate. Instead of paying by course or by credit, UW Flex lets you pay a flat rate for a three-month subscription period. You won't spend valuable time or money sitting through courses you don't need. If you already know the material, you may be able to pass assessments more quickly, and potentially accelerate your time to graduation.
Find out more about tuition for the Bachelor of Science in Biomedical Sciences Diagnostic Imaging by visiting the Tuition & Financial Aid page.
HOW THE UW FLEXIBLE OPTION WORKS
The UW Flexible Option offers a new way to earn a college degree or certificate, different from both face-to-face classroom instruction and traditional online instruction. As a student in a this program, you will:
Start when you want, at the beginning of any month. Your progress is not limited by a traditional semester or term-based schedule, and you can take breaks in between subscription periods if and when you need to.
Earn credit using existing knowledge. You may draw upon prior learning to complete assessments and make progress toward your degree or certificate. It does not matter where you gained your knowledge—from prior courses, work experience, military training, or other learning experiences. If you know it and can show it, you can use it to earn credit.
Advance at your own pace. Progress toward your degree or certificate is based on assessments of key competencies determined by UW faculty, not seat time in a classroom. Take assessments whenever you are ready. Pass one and move on to the next.
Receive personalized support. A dedicated Academic Success Coach will work with you to create your learning plan and a timeline tailored to fit your goals and knowledge. Your coach will help you prepare for assessments and point you to the learning resources you need to succeed.
Learn skills employers value. By passing assessments of critical competencies, you will prove your mastery of the skills and knowledge that are important to employers.
Best of all, you will graduate with a degree or certificate from a University of Wisconsin institution that is recognized and respected.
Be sure to visit our FAQs page for more information about the UW Flexible Option format, how it differs from traditional online and face-to-face programs, and how it works.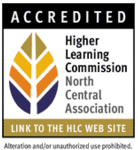 MEET OUR FACULTY
For a directory of UW-Milwaukee College of Health Sciences faculty, click here.
Accreditation
University of Wisconsin-Milwaukee is accredited by the Higher Learning Commission of the North Central Association of Colleges & Schools.
About the UWM College of Health Sciences
The UWM College of Health Sciences offers the largest number of health-related degree programs in Wisconsin, training its graduates for high-demand careers. The research activities of the UWM College of Health Sciences faculty and staff encompass groundbreaking urban and population studies, pioneering biomedical research investigations, advances in movement science, ingenious rehabilitation research and development, innovative applied clinical technologies, and novel disease-prevention approaches. These activities are supported by the resources of four academic centers and 13 state-of-the-art laboratories within the college, and millions of dollars in funds from reputable institutions such as the National Institutes of Health, the National Science Foundation, the Centers for Disease Control and Prevention, and the U.S. Department of Education.
FIND OUT IF UW FLEX IS RIGHT FOR YOU
Contact an enrollment advisor; he or she will assess your unique situation and help you decide if the UW Flexible Option is the right fit for your life. Call or email us today!
Call:  1-877-895-3276
Monday–Thursday, 8 a.m. to 7:30 p.m. CT; Friday, 8 a.m. to 4:30 p.m.; first Saturday of the month, 9 a.m. to noon.
Email: flex@uwex.edu
Other Ways to contact us:
Fax: 608-262-4096
Flexible Option Enrollment Team
UW-Extension–Continuing Education, Outreach & E-Learning
5602 Research Park Blvd., Suite 303
Madison, WI 53719