Online Bachelor of Science in Information Science & Technology
Offered for the first time in the new UW Flexible Option format, the Bachelor of Science in Information Science and Technology (IST) degree at the UW-Milwaukee School of Information Studies (SOIS) is the only IT degree program of its type in the state of Wisconsin. Focusing on a core set of IT competencies, students are encouraged to expand their skills and knowledge through a personally created degree plan. IST students learn how information is retrieved, organized, manipulated, repackaged, and applied in nearly every aspect of our increasingly digital culture and economy. The degree immerses students in information science, information architecture, information organization, storage and retrieval, and applications of the Internet. IST students can create a custom degree path that matches their career goals.
About the UWM School of Information Studies
The only IT program of its kind in the state of Wisconsin
SOIS continues to be an innovation leader in education—the IST has been offered on-site and online since 2003
A mix of tenure-track faculty and IT professionals provides assessments and designs the curriculum
Students can personalize and custom-design their degree plans based on transfer credits and elective credits to maximize their career options
Hear from faculty involved in the development of Flexible Option competencies and assessments.
A Competency-based and Self-paced Program
The UW Flexible Option offers a new way to earn a college degree, different from both face-to-face classroom instruction and traditional online instruction. In a UW Flexible Option program, you will:
Earn credit for what you know. You may draw upon your existing knowledge to complete assessments and make progress toward your degree. It does not matter where you gained your knowledge—from prior courses, work experience, military training, or other learning experiences. If you know it and can show it, you can use it to earn credit.
Advance at your own pace. Progress toward your degree is based on assessments of key competencies determined by UW faculty, not seat time in a classroom. Take assessments whenever you are ready. Pass one and move on to the next.
Receive personalized support. A dedicated Academic Success Coach will work with you to create your learning plan and a timeline tailored to fit your goals and knowledge. Your coach will help you prepare for assessments and point you to the learning resources you need to succeed.
Start when you want, at the beginning of any month. Your progress is not limited by a traditional semester or term-based schedule, and you can take breaks in between subscription periods if and when you need to.
Learn skills employers value. By passing assessments of critical competencies, you will prove your mastery of the skills and knowledge that are important to employers.
Best of all, you will graduate with a degree from a University of Wisconsin institution that is recognized and respected.
Watch this short video to find out how Flexible Option programs make it possible to earn your UW degree in less time than a traditional classroom or online program, while spending less money.
Prospective Student Profile
The UW Flexible Option is especially designed for self-motivated nontraditional students who want their previous schooling, work skills, and prior knowledge to apply toward degrees
or certificates. The competency-based and self-paced format of the UW Flexible Option fits the schedules of students who must balance work and family responsibilities with educational goals. Because most Flexible Option competencies and assessments are delivered online, students have the opportunity to learn when and where they choose.
This self-paced program is ideally suited for:
Working IT professionals who have completed some college, technical school, or previous certification
Individuals who have significant experience as IT professionals
Motivated, disciplined self-starters who can work independently
Those who recognize the value of a University of Wisconsin degree
Take the Flex Fit self-evaluation, a self-paced, online survey designed to help you and a UW Flexible Option Admission Specialist determine whether the UW Flexible Option is the right fit for you.
Areas of Study
In addition to the General Education Requirements and elective credits necessary for a UWM bachelor's degree, the core competency sets in the IST program encompass the study of the concepts and tools of information science, information architecture, and information technology—all of which are fast becoming important tools of most disciplines.
Information Science, the study of the organization, storage, retrieval, dissemination, and use of information.
Information Architecture, the investigation, analysis, organization, and implementation of information content where users' needs and specifications are of major importance.
Information Technology, the collection of tools that make it possible to access and use information.
Get Info Kit
Program Requirements
The IST program includes a total of 120 credits. These credits are distributed in the following areas:
Area I: General Education Requirements (21 credits)
Area II: IST Core Competency Sets (27 credits) – See core competency sets below
Area III: Information Studies Upper Division Electives (15 credits)
Area IV: IST Cross-functional Electives (15 credits)
Area V: General Electives (42 credits)
IST Core Competency Sets (Area II)
INFOST 110—Introduction to Information Science and Technology
Introduces basic issues in information science, including the nature of information, information policy, knowledge organization, information services, and the relationships between information technologies and society.

INFOST 210—Information Resources for Research
Introduction to research processes necessary for effective, college-level, library research. Emphasizes analysis of research questions, development of search strategies, and critical evaluation of materials.

INFOST 230—Organization of Knowledge
An interdisciplinary introduction to information and knowledge organization, including principles of conceptual systems in various disciplines and their relevance and application to knowledge organization.

INFOST 240—Introduction to Web Design
Uses popular authoring tools to cover the basics of organizing information.

INFOST 310—Human Factors in Information Seeking and Use
Overview of human information needs, seeking, and processing, including human factors in the design, development and evaluation of information services.

INFOST 340—Introduction to Systems Analysis
Theories, principles, and tools for planning, organizing, assessing, and evaluating information. Emphasizes the importance of user's perspective. Covers the various stages of systems analysis and outlines the appropriate methods for each stage.

INFOST 410—Database Information Retrieval Systems
Introduces the design and development of different types of electronic information systems, including database types, design issues, application development, and software selection and evaluation.

INFOST 440—Web Application Development
The interactive web design server interaction. Special emphasis on database connectivity and application development on the Internet.

INFOST 490—Senior Capstone
Analysis, creation, development and presentation of an information retrieval system project for an information organization.
Accreditation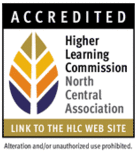 The competency-based Flexible Option degree programs of University of Wisconsin-Milwaukee and University of Wisconsin Colleges are accredited by the Higher Learning Commission of the North Central Association of Colleges & Schools.
Talk to a Flex Outreach Specialist
We'd be happy to answer your questions and talk with you about how this flexible degree program can help you achieve your goals. Call today!
1-877-895-3276
M-F, 8:00 a.m. – 4:30 p.m. CST
Other ways to contact us:
Email: flex@uwex.edu
UW Flexible Option
UW–Extension, Office of Student Success
5602 Research Park Blvd, Suite 303
Madison, WI 53719
Fax: 608-262-4096